Happy Christmas from the Netmatters Team!

Posted by Netmatters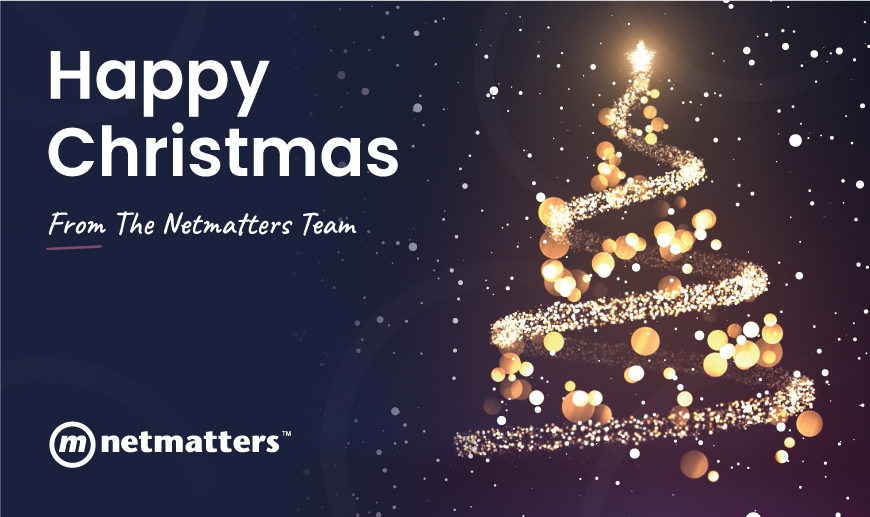 As another New Year looms ahead, it is the perfect time to take a moment and look back on the amazing progress we have made this year. We are very thankful for all of the successes and the new clients we have begun working with here at Netmatters, over the last year. As a team, we have worked hard throughout 2021 and reached some pretty amazing milestones that we wanted to reflect upon today.
In March 2021 we were extremely proud to announce that Netmatters had become Carbon Neutral which meant we even achieved the Gold Carbon Charter award in October! Speaking of awards, it was a pleasure to be shortlisted for two entries at the Norfolk Business Awards in November, becoming shortlisted for both Green Business of the Year and Scale-Up Business of the Year.
July was a significant month for Netmatters, launching our new Cambridge office in style, helping local businesses achieve their digital aspirations, from IT support, software integration to digital marketing solutions. Expanding the Cambridge team has seen some excellent results so far, and we want to show our appreciation for those involved in the process.
Our Ecologi involvement has also excelled this year, planting more and more trees to help save the environment. We've even seen the Netmatters company cars go green too!

In recent months we announced that we achieved a Gold Partnership with Vipre – the award winning cybersecurity privacy and data company. However, one of our top priorities throughout the year was focused on our impact on the planet as a company.

All departments have seen some fantastic additions to the team in 2021, and we cannot wait to see their progress excel at Netmatters. This also includes the vast number of SCS graduates who have completed their digital-focused courses and moved on to climb the career ladder successfully.
We are very proud of all of the achievements each member of staff has made this year, and our goals for the next year to come are even bigger.
We wish all of our team members, clients, and all of those part of the Netmatters family a very happy Christmas and look forward to what the New Year will bring!