Missed Calls Cost Money, Switch To VoIP For More Reliable Telecoms.
Regardless of the size of your business, communication is everything. Without it, would your business be able to operate effectively?
VoIP is now the number one telephone choice for busineses all over the world. The industry leading service provides tailored solutions to businesses in every industry, including yours.
No matter the size of your business, if you are looking to implement a secure, reliable phone system, as Hosted VoIP providers, Netmatters can implement a system tailored to your business. As part of our on-going customer care, we also review the setup on a quarterly basis to ensure you always use the most cost-effective configuration possible.With VoIP, not only will you achieve a constant connection, but you will also reduce your company's phone bills.
We are one of the leading VoIP providers for businesses in the East of England and beyond, with offices in Cambridge, Wymondham, and Great Yarmouth.
We are passionate about what we do, and this overview gives some insight as to why you need VoIP.
90%
VoIP can reduce the cost of international calls by 90%.

£1m+
The cost of connectivity issues annually in the UK
14%
The amount the VoIP industry grows every year.

Whether your staff are office-based, work-from-home or constantly on the move, our Hosted VoIP Phone Systems provide the solution to ensure your business stays connected.
Along with short term contracts, the Hosted VoIP 3CX system is feature-rich at no additional cost. You are able to integrate applications such as Office 365 or Salesforce, and support your business conferences with the use of remote control/assistance or screensharing. Not only that but you can also include functions such as call reporting which allows the ability to set up automated call-backs if the call queue is full, streamlining your communications centre – plus many more comprehensive features.
Additionally, choosing to switch to a 3CX Phone System could save you up to 80% on line rentals and call charges. There is minimal upfront expenditure, meaning costs for setup and maintenance are considerably reduced when compared to traditional phone systems.
Additional Features
Host conference calls, send messages and mobile communications following the setup of one seamless VoIP system.
Communicate Effectively
Gain a better understanding of your clients and deliver excellent customer service by connecting your calls to your CRM system.
Scalable Systems
Our VoIP services can be tailored to any workplace structure thanks to its easy integration, scalability and expenditure.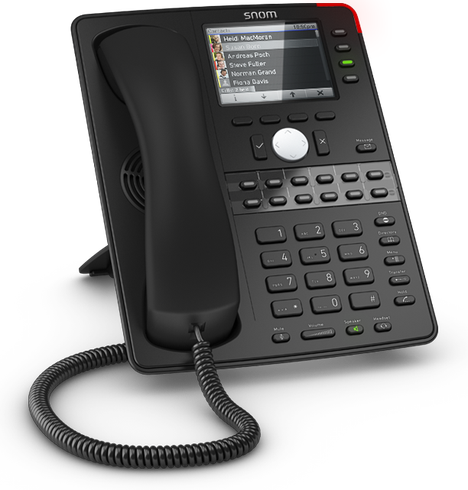 As trusted Hosted VoIP Providers we can set your business up with a telephone system that is both reliable and cost-effective.
Our expert team of IT technicians will conduct a review of your business to ensure that the system is of the most benefit to your individual business needs. Once connected with the relevant features applied, we will be back next quarter to ensure you continue to get the most out of your VoIP system.
Contact our team today via our form or call us on 01603 515007 to discuss what you'd like out of our Hosted VoIP system service.
With our Hosted VoIP services, we provide market-leading systems and local, reliable support. Scalable solutions with additional features.
Voip Phone System: How does it work?
VoIP stands for Voice over Internet Protocol. Simply what this means is that all the calls you make are made over the internet. If you have used Skype, FaceTime or WhatsApp you already have experience with VoIP.
It is a great way to make calls, with fast internet services now readily available you don't have to worry about call quality if you have something even as simple as a fibre optic line. You can save money on every call and with some solution options, your calls could even be inclusive.
Here at Netmatters, we have been installing VoIP solutions for over a decade. If you are considering VoIP there are no barriers to entry. VoIP can be easily integrated to your current office infrastructure if you already have a fibre optic line installed. If you would like to discuss upgrading to VoIP, please get in touch below.
Salary Range £35k+ per annum + Bonus + Benefits Hours 40 hours per week, Mon – Fri Location Wymondha...
Read More

Posted by Elliott Peacock
9th August 2022
Each month, various departments recognise those employees who have excelled in their work and helped...
Read More

Posted by Netmatters
9th August 2022
Are You Cookie Compliant? We've all heard of website cookies. Most people understand the premise of...
Read More

Posted by Netmatters
4th August 2022