What is a CRM?
A Customer Relationship Management system (CRM) is a software system that replaces all of the spreadsheets and databases that a business uses to track client/prospect data and houses it all in one location that is accessible to team members.
Connecting all of your sales, leads and customer data, the system stores all communications (such as calls, emails, and meetings), quotes, documentation, and activities associated with a given client or prospective customer.
By tracking an unparalleled amount of complex customer data, a CRM can help identify high value leads and manage existing customer relationships, ensuring that you are providing the best sales/service experience.
We have business software experts in London, Cambridge, Norwich and Great Yarmouth who can integrate a bespoke CRM system into any business.

Create Your Bespoke CRM With Us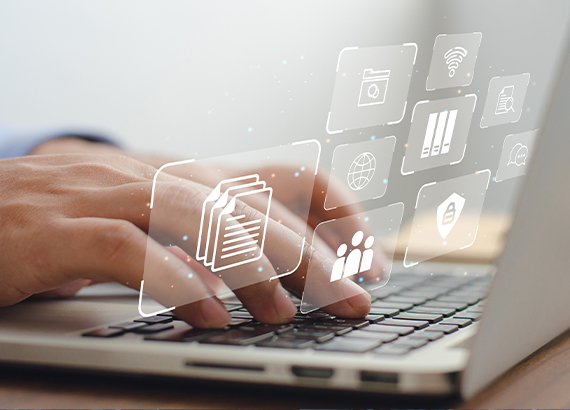 Key Benefits of a CRM
Save Time Through Automation
A bespoke, integrated CRM solution automatically pulls through key data, communications and activities related to a client/prospect, as well as triggering tasks for your account management team, saving a significant amount of administration time manually inputting data, checking up on account progress, and managing customer communications.
Better Data Collection & Reporting
By automatically collecting and storing a plethora of customer/prospect data, it is far easier for managers to report on performance and identify pain points in their sales/customer management processes.
Increase Customer Retention
By tracking your customer communications, you can better manage client engagement and ensure that they are each receiving the best possible service.
When using spreadsheets to manage this data, customers can often slip through the cracks and go weeks or months without receiving any communication. With a bespoke CRM, automatic alerts can be set up to ensure that each customer is regularly contacted to maintain satisfaction.
Convert Higher Quality Leads
A bespoke CRM can produce lead value scores based on business profiles and past conversion data, allowing your team to easily identify high-priority, valuable leads to target to improve workplace solutions.
By then being able to track and co-ordinate communications through the CRM, you can increase their likelihood of converting these high-value prospects by ensuring regular contact, and that everyone in the sales team is up to date on the lead's progress.
Convert
Create a cohesive, efficient sales funnel for prospective customers.
Retain
Transform your customers' experience by co-ordinating and managing communication from one central location.
Report
Collect and store complex sales funnel data for accurate performance reporting.
Why Choose a Bespoke CRM Solution?
A bespoke CRM solution will be specifically tailored to your business. This means it can be designed to collect the data that is most important to your business, as well as being built around your existing operations, meaning that your team will not have to alter their workflows to accommodate a new system.
Similarly, a bespoke CRM is also able to be integrated into your existing software solutions, such as Xero or Sage. This opens an infinite number of automation solutions to improve business efficiency, such as an integrations with your accounting software so you can automatically send out quotes or invoices to prospects from within the CRM system.
If you would like to learn more about bespoke CRM systems and solutions, please get in touch with us in London, Cambridge, Norfolk or Great Yarmouth.
Latest Bespoke Software Case Studies
The Client Spicerhaart is an independent residential sales and lettings organisation, recognised as...
Read More

Posted by Netmatters
9th August 2023
Case Studies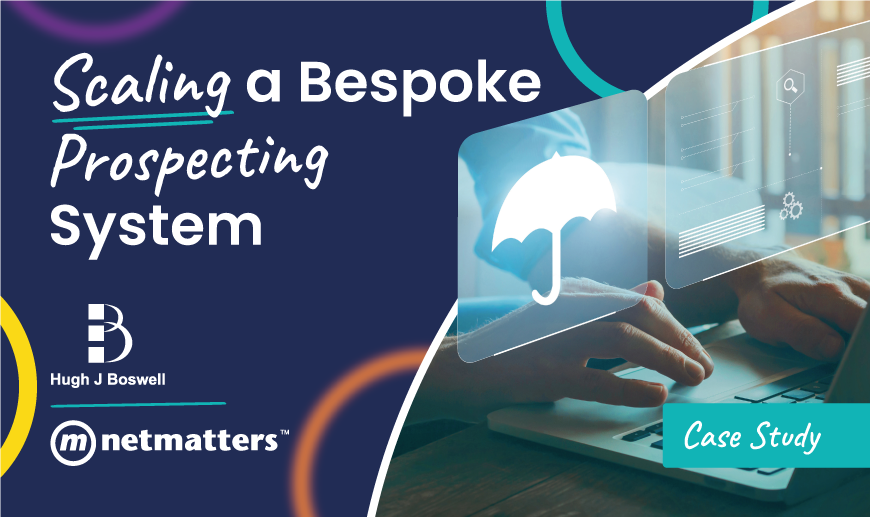 In this case study, we showcase how we were able to scale an existing bespoke software solution that...
Read More

Posted by Netmatters

The Client 1st Choice Insulations are a leading insulation company providing a range of insulation a...
Read More

Posted by Netmatters

"I like the fact that I can log into Warren Web and see all the details around a job in one place. It saves lots of time, allows us to remain agile to changes, and makes reporting on performance much simpler"
Lee Charlton, Operations Director- Warren Services
Fill in the contact form to book in a conversation and we will:
Connect you with a Business Software consultant.
Free to discuss your business, processes, and pain points.
Create a bespoke software plan to optimise your business' performance.