Ensuring You Get The Most Out of Microsoft Office 365 for Business
The first choice in cloud hosted email, office productivity and collaboration software, Office 365 has a range of products to help you run your business. Microsoft Office 365 acts as your 'online office' on any device, at any time, any place.
It provides businesses with a range of tools including: branded employee emails, easily connect with your customers via communication tools, plenty of storage for files, team syncing/sharing facilities, management of customer relationships and appointments.
As a Microsoft Silver Partner we can walk you through what each feature would mean for you and suggest Office 365 business plans that would be of considerable benefit.
Here are some figures from 2018 to showcase how important Microsoft Office 365 is becoming for businesses:
50%+
Over 50% of businesses across the globe use the Microsoft Office 365 suite.

17%
Its secure - 17% of data stored in SharePoint or the OneDrive is sensitive data

1/2hr
Office 365 for business can save up to 30 mins lost productivity per user everyday

We offer our clients a comprehensive range of Microsoft Office 365 services. Whether this is migrating emails and documents from on-site servers or platform management, our team of expert IT support technicians will work with you to ensure either your new Office 365 is installed and set up successfully, or your current system is maintained and managed proactively.
Switching to Office 365 is not only cost-effective but it comes with a host of benefits. One of them being that it virtually eliminates the possibility of data loss through system crashes – this can be catastrophic for your business, so reducing this risk makes Office 365 a real asset.
It's important to us that our clients get the most out of their Microsoft Office 365 subscriptions. We're always on top of new product and platform features so we're able to keep you informed of any updates we feel would enhance productivity, collaboration and security of your business.
Lower Costs
Utilising Office 365 considerably reduces IT costs, sometimes by as much as 70%. We can help you choose only the applications you need to ensure you are getting value for money.

Migration Assistance
We can help you take the first step by providing a clear migration and integration plan as well as undertaking the migration project, freeing your time up to worry about the money making.

Personal Support
It can be incredibly laborious trying to get support from the big providers. Our expert team is always on hand to provide your business with the solution to any query or problem.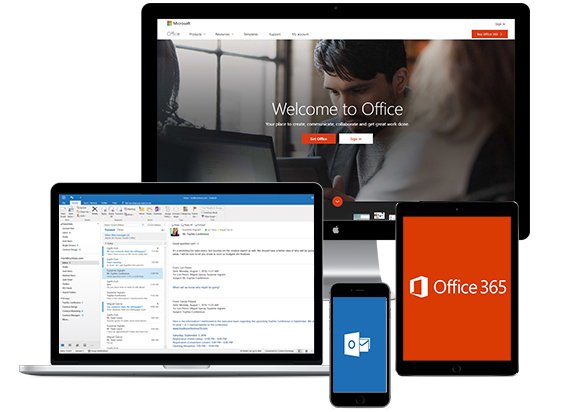 Our IT specialists work with you to gain a clear understanding of your business and its objectives to ensure that the Office 365 solutions you install are the best ones for you. We guide you through how to utilise the features of each application to ensure you're getting the most out of your investment.

As Microsoft Partners we can supply, install and manage your Microsoft Office 365 solutions going forward and provide our support should you have any worries.
Call us today on 01603 515 007 or simply fill out our contact form and one of our experts will get in touch with you within 24 hours.
As Microsoft Partners we can supply, install and manage your Microsoft Office 365 solutions going forward and provide our support should you have any worries.
To this day, Microsoft remains one of the largest companies in the world. Since it started in 19...
Read More

Posted by Netmatters Ltd
13th January 2020
VoIP is the new buzz word in business telecoms and is widely agreed to be the way forward for comp...
Read More

Posted by Holly Leech
9th January 2020
We are pleased to announce that after time spent on our Netmatters Scion Coalition Scheme (SCS), Ros...
Read More

Posted by Netmatters Ltd
9th January 2020