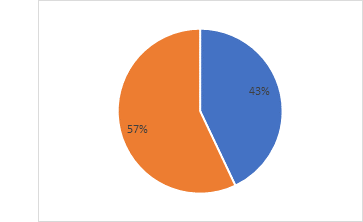 1) Netmatters is a service-led IT and technology business, with core company values that commit to minimising the impact of business activities on the environment.
Our carbon footprint has been calculated to be 19.17 tonnes of carbon dioxide (tCO2e) for the year 2021. This footprint includes emissions from all business vehicle mileage and grid electricity supply to our sites (which is sourced from 100% renewable sources via a zero-carbon tariff, reducing our carbon footprint by around 25 tCO2e/year).

We have received a Gold Carbon Charter 2021 award.
2) Reduction Targets:
Total Carbon Footprint Target reduction of 5% per year.
Fleet Break down 13 Vehicles (100%) (2021)

Full Electric Vehicles - 5 - 39%
Petrol Hybrid Vehicles - 2 - 15%
Diesel Vehicles - 6 - 46%
2030 Target- Electric Vehicles
Full Electric Fleet by 2030
3) Carbon Offset/Additional Extraction Target
Total Carbon Output per year = 19T
Total Carbon Offset per year via tree planting scheme = 19T
Total Carbon Offset via Solar Panel Feed-in = 1.15T (4000kWh per year)
Total Additional Carbon Extraction per year = 192T
Total Additional Carbon Extraction per year Vs Carbon Output as a percentage= 1000% (ten times extraction versus Carbon Output)
2030 Target - Additional Carbon Extraction
20x (2000%) Additional Carbon Extraction of Annual Carbon Output
4) A number of initiatives have already been undertaken to reduce environmental impact and include (but not limited to):
Installation of low-energy LED lighting.
Installation of enhanced levels of building insulation.
Driver awareness training (and ongoing monitoring) to encourage fuel-efficient driving.
Introduction of telematics.
An almost completely paperless environment.
Car Charging points for electric vehicles.
Introducing the move over to electrical company cars and vehicles.
Initiatives for car sharing and using public transport, as well as biking and walking to work.
Introduction of starting the process to install solar panels on buildings.
3CX conference call and sharing.
Cycle to Work Scheme.
Use of technology to reduce mileage/postage.
Installing hand-driers to reduce the impact of towel washing.
5) As part of the continued commitment to reducing environmental impact, the aim is to reduce total carbon emissions continuously. This will be achieved through:
Continued assessment and measurement of frequency and type of business travel.
Actively seek to reduce business mileage through the use of technology-based solutions such as telephone/video conferencing or screen sharing. Where business travel is essential, employees are required to travel together, wherever possible - and practical to do so.
Incentivise and encourage employees to reduce personal mileage through car-sharing or using public transport wherever possible.
Continued investment in the Additional Carbon Extraction Scheme.
Integrate the consideration of environmental concerns and impacts into all decision making and activities
Promote environmental awareness among employees and encourage work in an environmentally responsible manner. Train, educate, and inform employees about environmental issues that may affect their work.
Reduce waste through re-use and recycling of both commercial (eg. IT hardware) or "domestic" (eg. food packaging/containers) waste.
Purchase of recycled, recyclable, or refurbished products and materials where alternatives are available, economical, and fit for purpose.
Promote efficient use of materials and resources throughout the office including water, electricity, raw materials, and other resources, particularly those that are non-renewable.
Avoid unnecessary use of hazardous materials and products, seek substitutions when feasible, and take all reasonable steps to protect human and environmental health when such materials must be used, stored, and disposed of.
Purchase and use of environmentally responsible products where appropriate.
Where required by legislation or where significant health, safety, or environmental hazards exist, develop and maintain appropriate emergency and spill response programmes.
Communicate an environmental commitment to clients, customers, and the public and encourage support of efforts.
Continually improve environmental performance to minimise social impact and damage of activities by periodic review of the environmental policy against current and planned future activities.
Consideration of own solar PV system.
Introduction of energy efficiency awareness material to educate and inform staff of how they can positively contribute.
Completion of a building-wide upgrade of legacy lighting to low-energy LED lighting.
6) Progress against these points and the overall impact will be measured and reviewed continuously as part of our company's TRUE values and the Environmental Policy updated in line with progress.
Netmatters is committed to offsetting carbon emissions through a tree-planting intitative.
Working with the Ecologi Scheme we are planting trees every month to help offset carbon produced both now and in the future.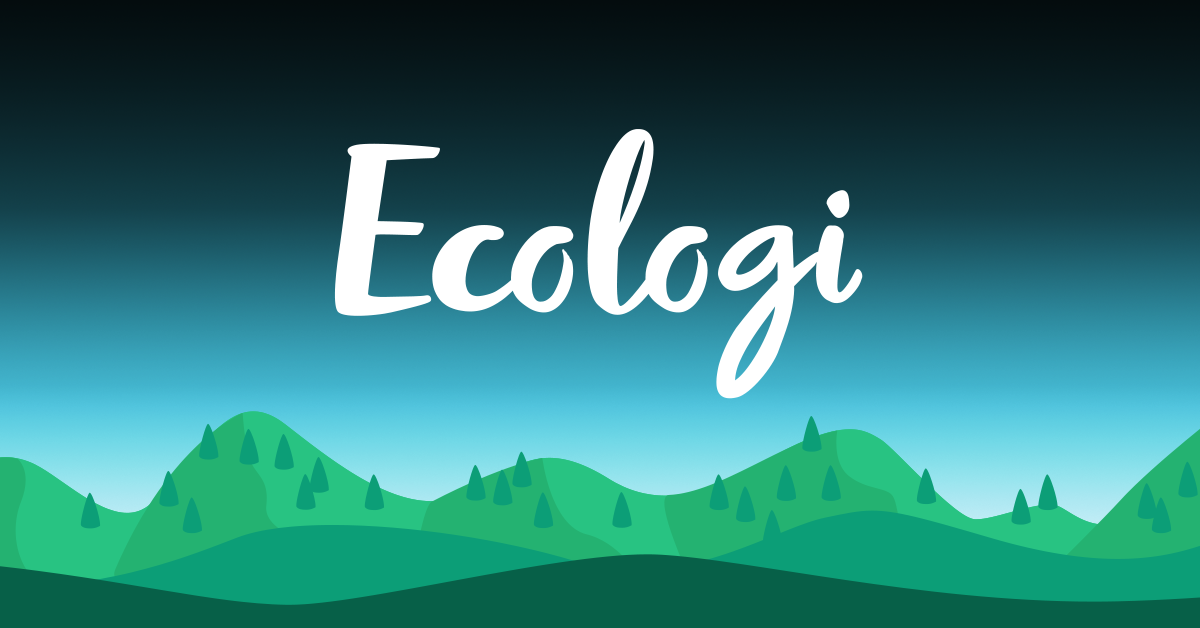 Latest Environmental News
We are back with another environmental update! It is no secret - Here at Netmatters, we take pride i...
Read More

Posted by Netmatters
20th November 2023
Environmental News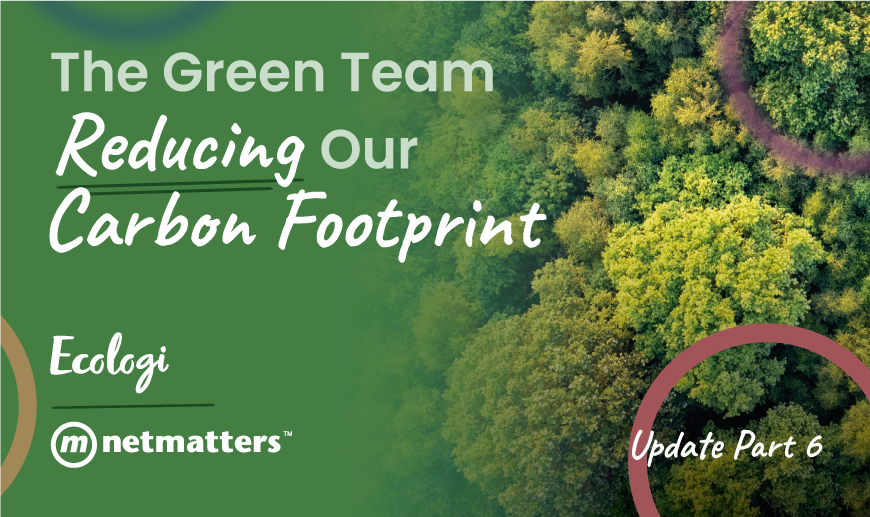 Netmatters is continuously striving to become more environmentally friendly, diminish our carbon emi...
Read More

Posted by Netmatters
10th July 2023
At Netmatters, we pride ourselves on our environmental impact. With our Ecologi profile, we have con...
Read More

Posted by Netmatters