Start your career in web development with Netmatters!
Have you always been interested in computing and technology? Do you have a passion for coding and building websites? Have you considered a career in web development but you aren't sure where to start? The Netmatters Scion Coalition Training Scheme could be the answer.

The course is an intensive, hands-on web development course in a commercial software development department. The course is designed to develop your skills to the level where you can start your career as a developer in the shortest time possible.
The course takes around 3-6 months to complete and has a 95% success rate. Your education will be balanced with development tasks, gaining the skills and confidence it takes to succeed as a junior developer, but with the support and supervision of expert professionals.

Fast Track Career
The programme has been developed and is managed by our experienced, senior web developers.This course trains you to become a developer in as little as 3 months, depending on the speed of your learning.

95% Success
Almost every student that has started the programme over the last year has completed the course in full, gaining all the skills required to become a junior web developer, going on to different employment opportunities.
Tailored Content
After you have learnt the initial basics of coding and the programme, the content of the course is tailored specifically to you and your areas of interest in web development, accelerating your learning effectively.
We treat our SCS students the same as our regular employees meaning you will work in developer working environment, 40 hours a week, Monday-Friday, accruing holiday and reporting sickness, like you would with any full-time job. You can also get involved in team activities, in and out of work.
This is primarily an online learning web development course, however, you will be surrounded by other students and professional developers who can assist you throughout the process. You will work alone but also collaborate on projects with other trainees to share quality ideas.
As you develop in your training, you will be guided through other skills that will aid you in securing employment such as writing your CV, interview techniques and actual mock interviews to prepare you for the real thing.

Our vision for the future is to bridge the skills gap in the East of England and form partnerships with sponsors across the UK, with the support of our sponsors, Tech East, universities, colleges, the Jobcentre and DWP.
Our Web Development Course
Hands-on course in commercial development department.
8 hours a day, 5 days a week, Monday-Friday

The scheme can last anywhere between 3-9 months

No experience necessary

Regular employee benefits such as holiday

Self-funded, sponsored or DWP funded

Practical assignments to gain real experience
Support with securing employment

DWP Funded
Apply for the course through the Department of Work and Pensions if you receive Job Seekers Allowance. If you meet the requirements, you can apply and interview for the course
Available subject to referral
Employer Sponsored
We have a coalition of local companies that sponsor the scheme and therefore fund the training for selected students. We also offer places funded by the European Social Fund.
Available subject to employer needs
Self-Funded
Apply directly for the course and pay the fee yourself. This style of application would include an interview and a trial day before the application is approved and you are offered a place on the course.
Available at £3600 or £480 per month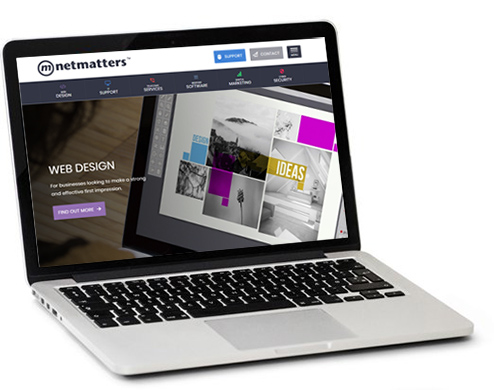 Our Scion Coalition Scheme is open for people over the age of 18.
If you have just left school and you want to start gaining valuable skills, you're looking for a new career path or you are just extremely passionate about our web development course, we encourage you to get in touch with us.
The Scion Coalition Scheme has the foundations to restructure how we train and employ developers at an industry level. It offers an avenue into a career for those in the community who may not otherwise receive the opportunity.
Your website is your online presence. The driving force behind your digital activity. Whether you...
Read More

Posted by Holly Leech
21st February 2020
Salary Range: 22-30k (DOE) + Bonus Hours: 40 hours per week, Monday - Friday Location: Wymondh...
Read More

Posted by Josh Ralph
7th February 2020
It's the beginning of February which means only one thing here at Netmatters - announcing the winn...
Read More

Posted by Netmatters Ltd
3rd February 2020