Effective Business Mobile Solutions
Mobile devices are a core foundation for any business, providing a communication structure on the go at any time. It's estimated that in 2021, almost 15 billion mobile devices are in use, with a predicted count of over 18 billion by 2025.
With portable communication, your work flexibility will expand and improve efficiency across departments. As business owners, you will be looking for a cost-effective mobile solution that can grow alongside your business.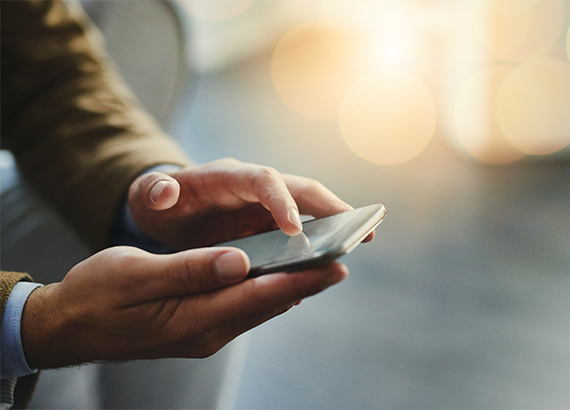 Unlimited Data & Calls
Unlimited data and calls with inclusive EU roaming as standard. This way, there will be no concerns over monthly allowances which restricts the level of communication you need.
5G SIM's
SIM's are 5G enabled as standard, allowing you to take advantage of this new technology where available. Reaching 10 gigabits per second up to 100 times faster than its predecessor 4G.
Business Focus
Netmatters also supplies powerful and embedded electronic SIM's and has availability for worldwide cost-effective tariffs, ideal for businesses and organisations operating overseas too.
Communication Channels
Here at Netmatters, we understand the importance of this communication channel and our experienced telecoms team has developed a mobile solution that is both cost-effective and reliable, providing you with what you need for your business mobile usage.
Our 5G SIM solutions for businesses provide online mobile activity on the go that can be achieved at greater speeds with even more performance. Best of all, our aim is to ensure our bespoke telecoms services are flexible around your needs, giving you the choice of flexible agreements on all of our mobile services to meet customer requirements.
Alongside this service, we are able to provide mobile phone hardware, which can be purchased on a finance agreement with affordable monthly costs.
Contact our team of experts at Netmatters in Norwich, Great Yarmouth, Cambridge, or London for more information about Business Mobile Solutions.

Latest Telecoms Services Case Studies
As the events of the past few years showed us, and anyone with children already knows, smooth contac...
Read More

Posted by Joe Trower

The Client Wildheart Residential Management are industry leaders in residential property management...
Read More

Posted by Netmatters

The Client As the market leaders in manufacturing bathroom accessories, Aqualona have been firmly es...
Read More

Posted by Netmatters

I would thoroughly recommend Netmatters to any business. The team are thorough and creative in their ideas, they keep in touch with me consistently and are always open to new ideas and suggestions. They have successfully increased traffic to both our websites and we are now bringing online more services from them as they continue to prove their excellence in their knowledge and experience.
Carolyn Johnson - Searles Leisure Group
Fill in the contact form to book in a conversation and we will:
Connect you with a business communications specialist.
Show you a comprehensive demo of our fully customisable telecoms solutions

.
Schedule a full telecoms audit of your business and put a plan in place.