Protect Against Vulnerabilites With Cyber Security Management
Cyber Security Management is not a one-time exercise, it goes much deeper than the initial implementation. Once you have completed an assessment and have your initial computer security management plans in place, without on-going support, it will likely go stagnant with new vulnerabilities opening up.
The key is to always stay one-step ahead of the potential risks by maximising the work of your cyber security system. This can be achieved by using specalised security and monitoring software as well as periodic audits from cyber security experts.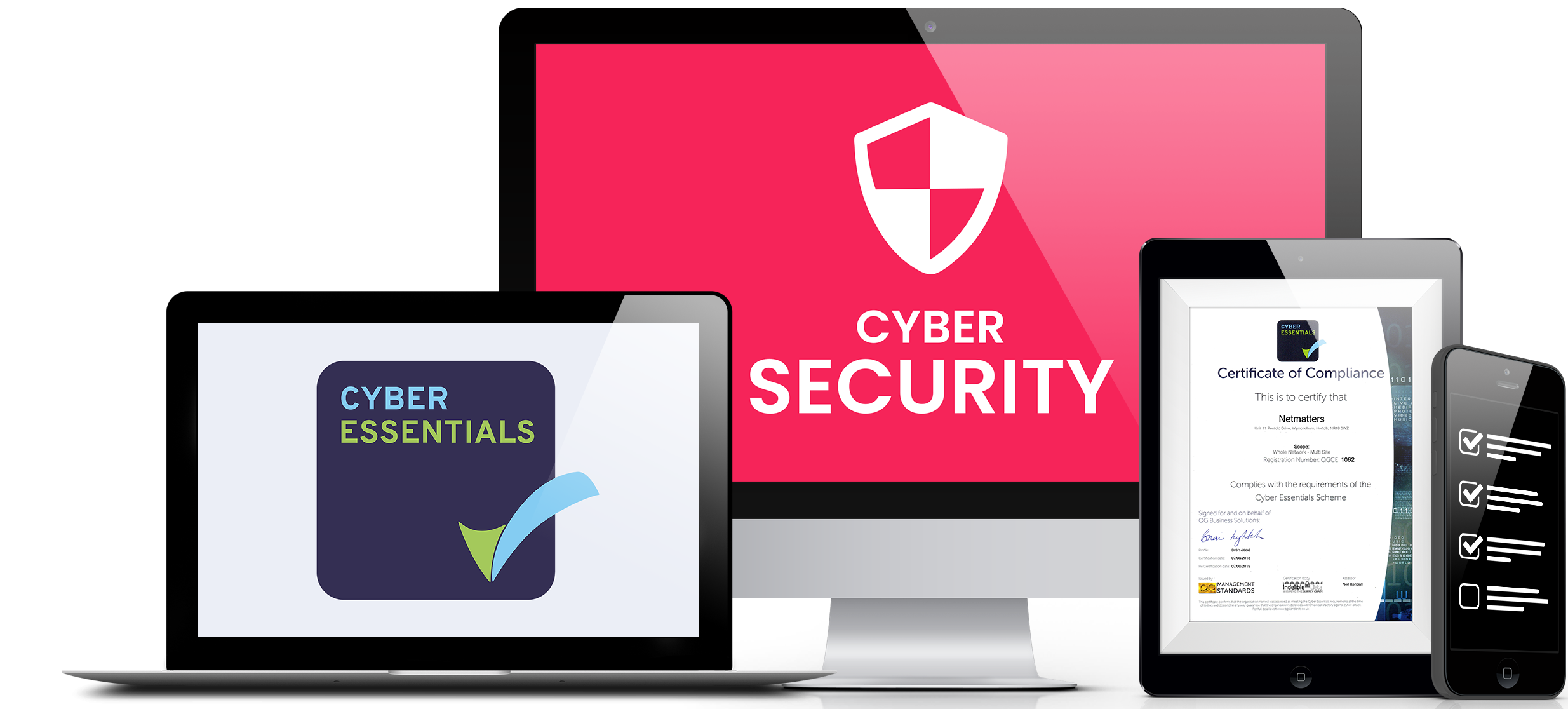 The statistics speak for themselves...
We are one of the leading Cyber Security Management teams in the East of England and beyond, with offices in Cambridge, Wymondham, and Great Yarmouth. We are passionate about what we do, and this overview gives some insight as to why you need effective cyber security.
74%
The number of organisations effected by cyber-attacks through a lack of understanding of cyber security.
£600B
The number of billions of overall revenue lost every year because of cyber security attacks on organisations.
66
The average number of days that it takes to recover from any kind of cyber security incident.
Protection
Effectively protect your business against cybercriminals and hacks.
Knowledgable
Our team of experts understands every aspect of cyber security to help you.
Support
We advise on every element of your cyber security and provide ongoing support.
Best Support Network
Setting up a cyber security management process to look after your systems means you don't have to worry about cyber threats and can go about your day to day operations knowing your cyber security is taken care of. Whether you are a large corporation or a small, local business, we provide cyber security management to businesses of all sizes.
Utilising out-sourced ongoing security management means that issues are immediately taken care of, solutions are provided and data breaches are a thing of the past.
Every business is different so our management setup is determined by the needs of your organisation, areas that you wish to focus on, where you think you are most vulnerable and your future plans. We work with you to provide the best support network possible to ensure your business runs smoothly.
Latest Cyber Security Case Studies
The Client: Norwich Theatre Royal is one of the largest and most successful theatres based in the Ea...
Read More

Posted by Netmatters

It feels like Netmatters are an extension to my team. They are around if I am not, and I have the peace of mind that everything will be covered if I take a holiday or am not around.
IT Manager - Norwich Theatre Royal
Fill in the contact form to book in a conversation and we will:
Connect you with a certified ISO 27001 Cyber Security Expert.
Plan your next steps with a roadmap to achieve Cyber Essentials Certification.
Give you peace of mind that you've started your project with a trusted partner.