Cyber Security Management
Secure your business online
Our Cyber Security management services are delivered by our team of in-house, IT experts who have a wealth of understanding and experience with a range of cyber risks facing businesses on a regular basis.
As of May 2018, you will be required to comply with the new GDPR legislation and be able to demonstrate effective cyber security management.
Our team will work with you to understand your business challenges, and select the best solutions to suit your business and build greater resilience in the changing cyber landscape.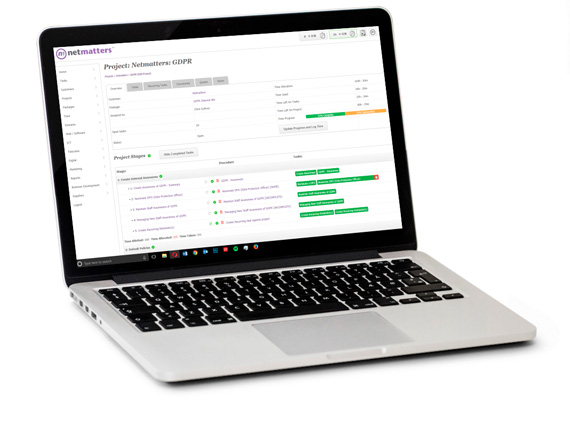 Protect
Safeguard your business networks and sensitive data from unauthorised access.
Improve
Advance confidence in your online security from customers and shareholders.
Expand
Improve your businesses credentials with the appropriate security controls in.
Each month here at Netmatters, we like to dedicate an award to an employee who has gone above and be...
Read More

Posted by Lydia Whitney
13th December 2017
As the Netmatters team grows, so too does the opportunity for existing staff members to further 'c...
Read More

Posted by Paul Whitley
7th December 2017
Netmatters would like to congratulate Adam Burns on passing his CompTIA Cloud+ exam. Awarde...
Read More

Posted by Paul Whitley
30th November 2017