Cyber Security Management
Secure your business online
Our Cyber Security management services are delivered by our team of in-house, IT experts who have a wealth of understanding and experience with a range of cyber risks facing businesses on a regular basis.
As of May 2018, you will be required to comply with the new GDPR legislation and be able to demonstrate effective cyber security management.
Our team will work with you to understand your business challenges, and select the best solutions to suit your business and build greater resilience in the changing cyber landscape.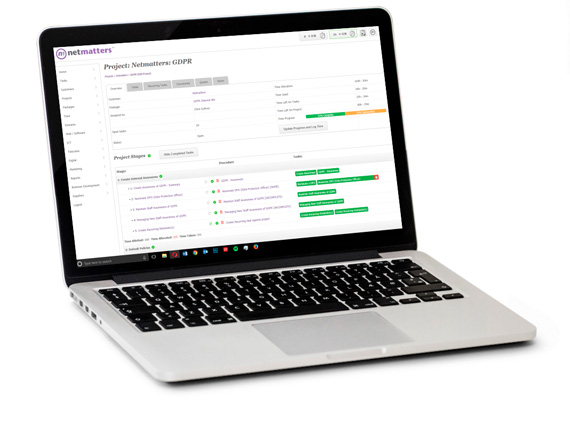 Protect
Safeguard your business networks and sensitive data from unauthorised access.
Improve
Advance confidence in your online security from customers and shareholders.
Expand
Improve your businesses credentials with the appropriate security controls in.
At Netmatters, we are proud to be partnered with some of the biggest leaders in the telecoms indus...
Read More

Posted by Netmatters Ltd
12th July 2018
I didn't even go to University, yet you're reading this article. What does that tell you? Well, it...
Read More

Posted by Adam Carman
11th July 2018
With the company always growing, our team is constantly expanding too. This enables opportunities...
Read More

Posted by Lewie Carton
9th July 2018