Cyber Security Management
Secure your business online
Our Cyber Security management services are delivered by our team of in-house, IT experts who have a wealth of understanding and experience with a range of cyber risks facing businesses on a regular basis.
As of May 2018, you will be required to comply with the new GDPR legislation and be able to demonstrate effective cyber security management.
Our team will work with you to understand your business challenges, and select the best solutions to suit your business and build greater resilience in the changing cyber landscape.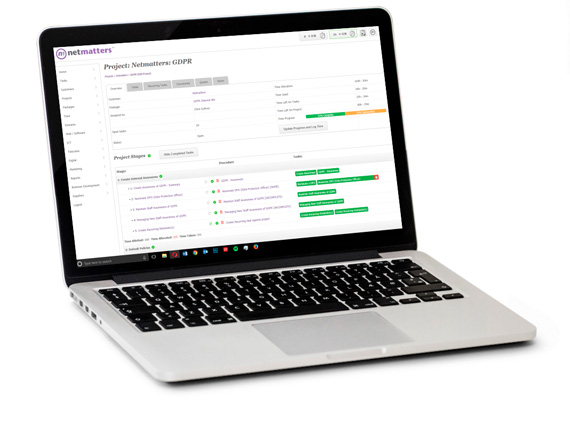 Protect
Safeguard your business networks and sensitive data from unauthorised access.
Improve
Advance confidence in your online security from customers and shareholders.
Expand
Improve your businesses credentials with the appropriate security controls in.
Following a rather prosperous year here at Netmatters it was only right that we looked back at our a...
Read More

Posted by Abigail Brown
17th January 2019
We all have goals for the New Year – some big, some small. If your aim is to start a career in a vib...
Read More

Posted by Alex Chenery-howes
15th January 2019
Once again, it's that time here at Netmatters, where we like to recognise the "Notable of Notable Em...
Read More

Posted by Lewie Carton
11th January 2019