eCommerce solutions working to drive sales
We create fully bespoke eCommerce platforms that enables you to connect with their clients, and prospects online easier than ever before.
At Netmatters, our team of expert web designers ensures your business has a tailored eCommerce website that sits perfectly alongside your brand identity and works towards achieving your company objectives.
Whether you're a new comer to the eCommerce world or are going global, we will create and implement the right eCommerce solution you need to generate brand awareness and revenue.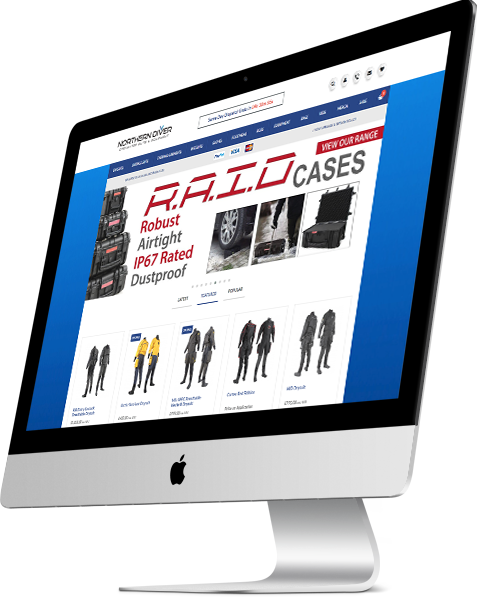 Strategy & Design
We get to understand your business and design user-centric eCommerce platform that works towards driving traffic and maximising experience, as well as sales.
Development
From updating website functionality to regularly reviewing user behaviour and webpage performance - we ensure your website maintains its competitive edge.
Support
We provide our full range of support and maintenance services designed specifically around your business needs, helping you continue your online success.
As the Netmatters team grows, so too does the opportunity for existing staff members to further 'c...
Read More

Posted by Paul Whitley
7th December 2017
Netmatters would like to congratulate Adam Burns on passing his CompTIA Cloud+ exam. Awarde...
Read More

Posted by Paul Whitley
30th November 2017
We'd like to offer our congratulations to longstanding Netmatters client, Ashtons Legal - one of E...
Read More

Posted by Lydia Whitney
23rd November 2017