eCommerce solutions built to drive your sales
We create fully bespoke eCommerce platforms for startups or businesses looking to go global, that enables you to connect with your clients, increase your sales and grow your brand awareness.
At Netmatters, our team of expert web designers ensures your business has a tailored eCommerce website that sits perfectly alongside your brand identity and works towards achieving your company objectives.
Our specialist in-house web developers are fully experienced in integrating with ERP systems such as Sage, KashFlow, Microsoft 365, Navision and others. We deliver eCommerce solutions that integrate seamlessly into your existing business structure, minimising risk and disruption.
Continually driving high quality traffic to your eCommerce website that successfully convert into sales is an on-going challenge. We can also take care of your SEO, PPC, E-mail Marketing, Social Media Marketing, CRO and re-marketing needs, allowing you to concentrate on running your business.
Strategy & Design
We get to understand your business and design user-centric eCommerce platforms that work towards driving traffic and maximising experience, as well as sales.
Development
From updating website functionality to regularly reviewing user behaviour and webpage performance - we ensure your website maintains its competitive edge.
Support
We provide our full range of support and maintenance services designed specifically around your business needs, helping you continue your online success.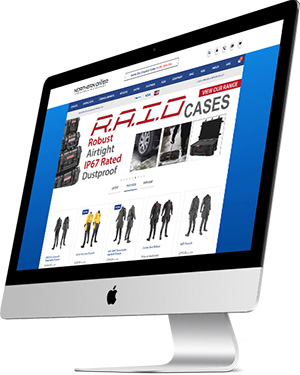 At Netmatters, we understand that your goal is to ultimately boost your sales, revenue and profit.

Utilising our in-house expert team and business experience we work with you to help achieve your business goals.
Find out how we can create you a bespoke professional website, built from the ground up to engage your customers and rank highly across search engines.
Contact our experts today via our form or call us on 01603 515 007
Tailored eCommerce solutions that sit perfectly alongside your brand identity and boost your online sales.
Salary Range: 22-30k (DOE) + Bonus Hours: 40 hours per week, Monday - Friday Location: Wymondh...
Read More

Posted by Josh Ralph
7th February 2020
It's the beginning of February which means only one thing here at Netmatters - announcing the winn...
Read More

Posted by Netmatters Ltd
3rd February 2020
Become a developer for FREE: Bury St Edmunds Despite digital adoption being a way of life for the...
Read More

Posted by Tessa Woodrow
31st January 2020