Increase Conversions on Your Website with our CRO Experts
Through conversion rate optimisation (CRO) we review how your target audience interacts with your website by understanding their online behaviour. We use this insight to develop a strategic plan to improve your customers' user experience, increase engagement and lower bounce percentages to grow your business and increase conversions.
Our in-house team adopt a flexible approach to our conversion optimisation methods, which allows us to create bespoke solutions to your business' specific needs. We have years of experience crafting online experiences based on research and testing, meaning we are ready for all challenges.
Here are some figures to showcase how Conversion Rate Optimisation works for businesses:
22%
Only about 22% of businesses are satisfied with their conversion rates*

220%
Long landing pages can generate up to 220% more leads than landing pages with above-the-fold CTAs*

56%
of marketers use the A/B testing method to hone the onsite experience for users*

We continually refine our approach and our CRO service is aimed at improving your key website metrics through intelligent, research and data-led A/B testing. We analyse your customer's ideal conversion funnel and ensure that your website meets all the needs required from your specific audience.
A landing page is often the first impression a new customer has of your business through your website. Our experts at Netmatters help you make it count by ensuring your landing pages are not only visually appealing and easy to navigate, but through ongoing CRO testing and improving elements, are designed to increase your lead generation and maximise your ROI.
(* Source : https://www.wordstream.com/blo...)
Research
We understand CRO is not just about identifying how users convert. It's about understanding why they convert and vitally why they don't convert. By understanding customer data we create a strategy and then through testing and CRO, shape your customers online experience.

Data Driven
Our in-depth data approach primarily consists of analysing the customer journey, usability, traffic and audience attribution for your top performing pages and landing pages. By utilising the CRO tools at our disposal and through A/B testing we optimise your pages to provide you the best ROI.

Cost-effective
The only cost associated with improving your conversions on site is the time it takes to carry out all of the necessary activities that we outline from our original strategy and research. This makes it one of the most cost-effective options available and is proven to increase your onsite conversion rate.
Our Credentials and a selection of the main software we use:

Our goal is to make it as easy as possible for your business' specific audience to navigate easily through your website and most importantly to convert.

Our in-house digital marketing team can also help with your SEO, PPC, Social, Email and Content marketing. We ensure all of your marketing efforts are working towards a common strategy to drive more visitors and increase leads generated for your business online.
Call us today on 01603 515 007 or simply fill out our contact form and one of our experts will get in touch with you within 24 hours.
"Netmatters have provided us with website and SEO support services. Although it's still early days, they are achieving great results. Great service - would highly recommend to others"
Careers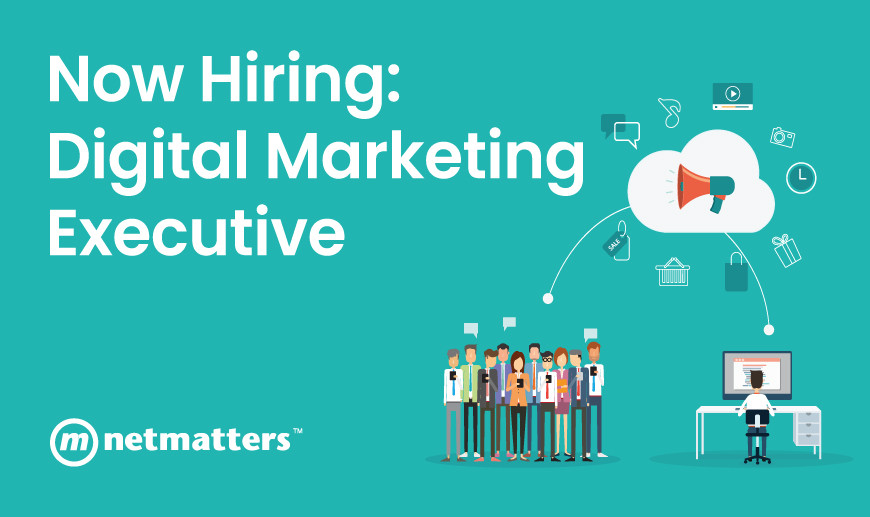 Salary Range £23,000 - £28,000 per annum + Bonus Hours 40 hours per week, Monday - Friday Location W...
Read More

Posted by Lydia Whitney
19th May 2022
Salary Range £28,000 - £38,000 per annum + Bonus Hours 40 hours per week, Monday - Friday Location W...
Read More

Posted by Lydia Whitney
19th May 2022
Salary Range £18,000 - £23,000 Hours 40 hours per week, Monday – Friday Location Wymondham, Norfolk....
Read More

Posted by Lydia Whitney
16th May 2022