Increase Your Productivity & Empower Teamwork With Sharepoint Development
Businesses across the UK are embracing Microsoft SharePoint to help them collaborate effectively, improve efficiency and flexibility as well as ensuring tighter security controls, particularly those businesses who are embracing remote working.
As a scalable solution, SharePoint can grow with your business and ensure that your needs are met at every point, and by connecting with other software you can create an automated system that allows your business to work effectively and efficiently.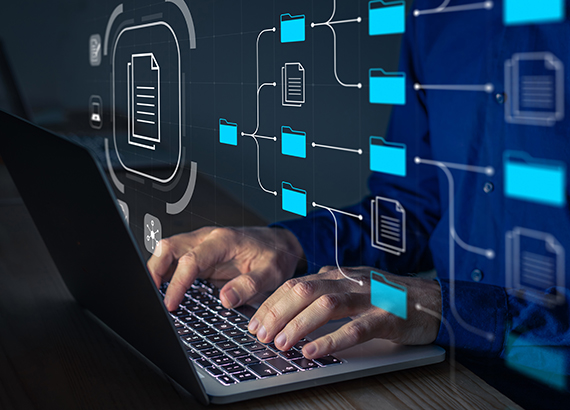 Certified Microsoft Partners
Netmatters are certified Microsoft partners with years of experience working on SharePoint development in Norfolk and Cambridge. We will work with you to understand the needs your business has now – and how that is likely to change in the future. We will help you to design, configure and deploy your SharePoint so that it works for you.
With advanced experience working on Sharepoint development we have seen for ourselves the many benefits that it has on your business workflow, keeping your work process streamlined, and easy to manage.
Some of the top benefits our clients see from Sharepoint include:

Dynamic
The platform can easily grow and adapt as your business evolves.

Ease of Access
When sharing documents, making this process simple.
Collaborative
Document updates are synced, keeping all changes in one file.
Enhanced Security
Settings that can be adjusted for individual levels required for file security.
Options
To either a Cloud-based sharing platform or on your own private intranet.
Centralised
A management system that is accessible for any device.
Developing Websites
If you are starting from the ground up and looking for a new website or intranet we have many years of experience doing just this. We have worked with a number of clients in a variety of sectors to provide the perfect SharePoint solution for their businesses.
Web Part & App Development
One of the biggest benefits of using SharePoint is how flexible it is. For many businesses, the out-of-the-box functionality is a great start, but by making use of web parts and external apps you can make it do so much more.

SharePoint Consultancy
Whatever work you are looking to carry out on your SharePoint install, we can provide consultancy services to help you get the best out of it for your business and your business goals.
Scalable
All our SharePoint developments and integrations have the flexibility to evolve with your business. We ensure you are set up for regular updates, all improving efficiency for your business.
Innovative
Exceptionally trained developers for both website and mobile SharePoint development. Our problem-solving attitude at Netmatters drives us to offer unique bespoke solutions.
Secure
Every project we produce is subject to a range of testing throughout the entire SharePoint development lifecycle including: Concept, Prototype, and User Testing, to guarantee quality assurance.
Power Through Automation
Harnessing the power of systems automation is at the heart of what we deliver here at Netmatters. As a cloud-based software SharePoint lends itself well to integrating with other apps and processes to help you fully or partially automate your workflow.
Alongside our extensive experience of digital automation we have worked with a number of the apps and tools within the Microsoft ecosystem to provide automation solutions for many businesses. Using Flow or Power Automate we are able to create triggers and hooks within your SharePoint instance to talk to the rest of your Microsoft 365 tools. An example of this working in practice might be setting up a monitor on your expenses mailbox to automatically trigger a workflow in SharePoint to send your employee the necessary documentation they need to complete to file an expenses claim.
If you want to cut down the time it takes, or talk about how you can automate your workflows using SharePoint, contact one of our offices in Cambridge, Great Yarmouth, or Wymondham.
Latest Bespoke Software Case Studies
The Client Spicerhaart is an independent residential sales and lettings organisation, recognised as...
Read More

Posted by Netmatters
9th August 2023
Case Studies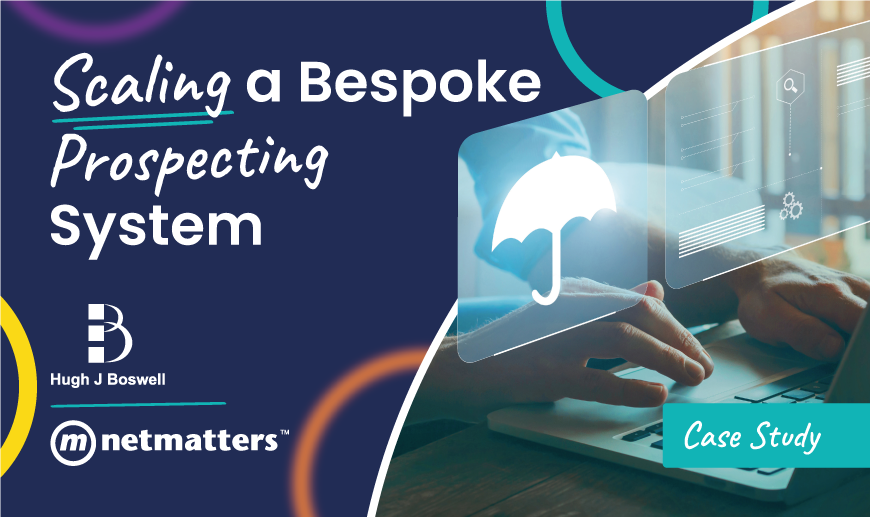 In this case study, we showcase how we were able to scale an existing bespoke software solution that...
Read More

Posted by Netmatters

The Client 1st Choice Insulations are a leading insulation company providing a range of insulation a...
Read More

Posted by Netmatters

I would thoroughly recommend Netmatters to any business. The team are thorough and creative in their ideas, they keep in touch with me consistently and are always open to new ideas and suggestions. They have successfully increased traffic to both our websites and we are now bringing online more services from them as they continue to prove their excellence in their knowledge and experience.
Carolyn Johnson - Searles Leisure Group
Fill in the contact form to book in a conversation and we will:
Connect you with a Business Software consultant.
Free to discuss your business, processes, and pain points.
Create a bespoke software plan to optimise your business' performance.