Disaster Recovery & Data Backup: Keeping Your Business Operational
With the online threats to data security ever-present, it's critical that you safeguard your data and are sure that in the event of a breach, it can be recovered. A nasty data breach could first damage your reputation, then lose you customers, and eventually reduce overall revenue.
At Netmatters our expert team can offer data backup services across East Anglia, with our offices in Cambridge, Wymondham, and Great Yarmouth.

Aside from the obvious risks to your business's external health, a data breach also poses a problem in terms of internal productivity. If your systems are down due to a threat or a breach itself, your company may have to undergo considerable downtime before getting back on its feet and continuing to work towards its objectives.
We work to provide the best IT support for all businesses and ensure that our IT services are bespoke to your individual business.
Our results speak for themselves and we are passionate about what we do, and this shows in the results we achieve:
99%
Server up-time, ensuring business reliability.

10s
Seconds or less to answer your calls - every time.

97%
Of requests are progressed within the hour

At Netmatters, we understand how important disaster recovery and data recovery is to a business. We are experienced in ensuring our customers are not only safe from online threats but are also quick to effectively recover their data in the event of a breach.
With our bespoke data backup software, we provide you with the combined storage and archiving functionality needed to ensure your data is safe, secure and accessible from anywhere with a reliable internet connection. Our data backup services in Cambridge, Wymondham, and Great Yarmouth, work in-line with your objectives to design and implement a disaster recovery strategy that will provide continuation of IT functions should disaster strike.
Our on site Disaster Recovery Suite is specifically designed to help you keep the most critical aspects of your business operational while the above work takes place, minimising disruption and ensuring business continuity is maintained.

Quick Recovery
Since we understand your time is precious, all issues presented to our expert IT team are attended to within 1 working hour – getting you back on your feet, and fast.
Easy to Use
Due to the use of a centralised hub, our data management solution is easily accessible for users to backup and restore data.
Greater Reliability
All data under our care is encrypted to military grade standards and stored securely to eliminate the risk of a security breach.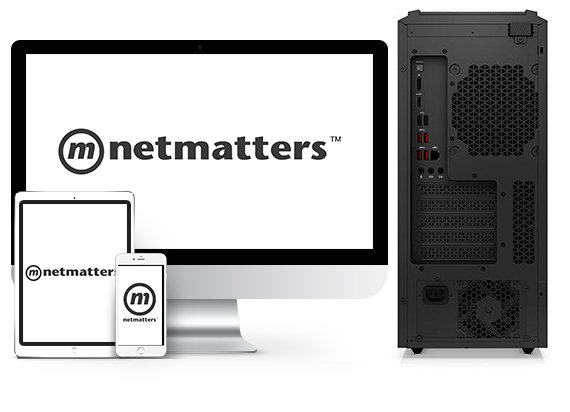 The idea of a data breach can be scary to process, and it can be difficult to know how to prevent it. Put your business in safe hands and let us do all the hard work to ensure your business's data remains secure.
Additionally, we offer our IT customers use of our Disaster Recovery facilities that you can relocate your business to in the event of disaster.
Contact our expert team for more advice on our data backup services in Cambridge, Wymondham, and Great Yarmouth, on 01603 515 007 or simply fill out our contact form to learn how we can safeguard your business.
Your business can trust that we will safeguard your business and keep data breaches at bay.
Salary Range £35k+ per annum + Bonus + Benefits Hours 40 hours per week, Mon – Fri Location Wymondha...
Read More

Posted by Elliott Peacock
9th August 2022
Each month, various departments recognise those employees who have excelled in their work and helped...
Read More

Posted by Netmatters
9th August 2022
Are You Cookie Compliant? We've all heard of website cookies. Most people understand the premise of...
Read More

Posted by Netmatters
4th August 2022