Disaster Recovery & Data Backup: Keeping Your Business Operational
With the online threats to data security ever-present, it's critical that you safeguard your data and are sure that in the event of a breach, it can be recovered. A nasty data breach could first damage your reputation, then lose you customers, and eventually reduce overall revenue.
Aside from the obvious risks to your business's external health, a data breach also poses a problem in terms of internal productivity. If your systems are down due to a threat or a breach itself, your company may have to undergo considerable downtime before getting back on its feet and continuing to work towards its objectives.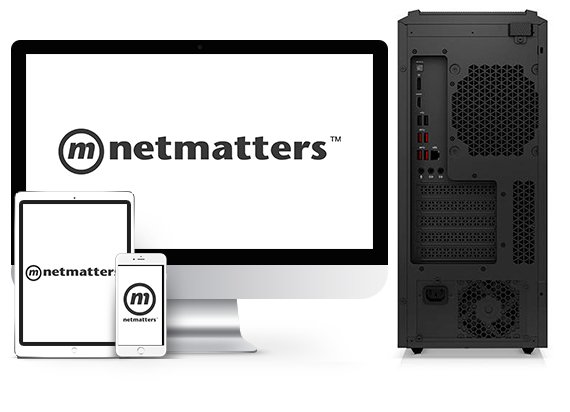 The statistics speak for themselves...
We work to provide the best IT support for all businesses and ensure that our IT services are bespoke to your individual business. Our results speak for themselves and we are passionate about what we do, and this shows in the results we achieve:
99%
Server up-time, ensuring business reliability.
10s
Seconds or less to answer your calls - every time.
97%
Of requests are progressed within the hour.
Quick Recovery
Since we understand your time is precious, all issues presented to our expert IT team are attended to within 1 working hour – getting you back on your feet, and fast.
Easy to Use
Due to the use of a centralised hub, our data management solution is easily accessible for users to backup and restore data.
Greater Reliability
All data under our care is encrypted to military grade standards and stored securely to eliminate the risk of a security breach.
Our Disaster Recovery Standards
At Netmatters, we are ISO 27001 certified, which means we have met rigorous standards for information security management. As experts in data backup and disaster recovery, we are well-equipped to provide you with reliable solutions that ensure the confidentiality, integrity, and availability of your critical information.
Latest IT Support Case Studies
The Client Fairfax & Favor are a leading designer of luxury, rural vogue clothing and accessorie...
Read More

Posted by Netmatters
28th July 2023
The Client Urban Mission Schools and Community (UMSC) is an independent school aiming to re-engage y...
Read More

Posted by Netmatters

The Client Hales Group are a leading provider of health and home care services across the UK, delive...
Read More

Posted by Netmatters

I have been using Netmatters for a number of years in relation to my website and more recently IT. My website was designed entirely by the team who radiate a nothing is too much trouble attitude to my every request, which has concluded with a product I am extremely proud to have my company name on. IT are always there to solve or advise for whatever technical issues the day decides to throw at me. In conclusion I wouldn't take my business anywhere else.
Jeremy Egan - Suffolk Maintenance Services
Fill in the contact form to book in a conversation and we will:
Connect you with a Business IT consultant.
Learn how you can maximise return on investment with tailored IT support.
Schedule a full on-site IT audit and build a comprehensive support plan.