What is an Intranet?
An intranet is a private network used by a business for internal communications between staff. Having a purpose-built, cloud-based intranet platform allows staff to gain access to a variety of key information, whilst still feeling connected to the business even when working from home. Business Intranet is software that has become a necessity for many organisations.
Why Is a Company Intranet an Effective Business Solution?
With the modern work environment changing, a strategic business intranet software offers an effective solution for keeping your staff connected, wherever they may be. It enables businesses to deliver key information, alongside policies and procedures, to all staff that need them, ensuring that everyone has access to the right data whilst also providing an audit trail should it be needed.
With an infinite list of potential features and functions, a modern intranet solution that can offer custom development to meet the requirements of your business. Read 5 Signs Your Business Needs an Intranet Solution and contact our team to start your project today.
Potential bespoke features could include:

A central hub for storing company documents, files, and business information.
People directories and user profiles.
News feed for things such as urgent communications and changes in company policy.
Sickness, annual leave, and expenses forms.
Company calendars.
Time and projects planner/tracker.
If you are interested in developing a custom company intranet as an effective business solution then get in contact with us today.
Connect Your Staff
Whether they are working in the office, or at home, provide your staff with company news and updates from one internal system.
Increase Efficiency
Remove the need to manually search for and share important business information by storing everything in one secure location.
Fit for Your Requirements
Your intranet build will be bespoke and customised to only include the features you need to meet your business objectives – leaving out the noise.
How Can Netmatters Help?
Netmatters have a proven track record of delivering workable business intranet solutions for clients in a range of sectors. We can incorporate whatever functionality your business requires, from simple data storage and document management through to staff activity tracking. We also have vast experience in both Sharepoint and Bespoke platforms, allowing us to deliver the most fitting and applicable solution for your requirements.
If you are interested in business intranet development then please get in touch with one of our offices: Wymondham, Great Yarmouth, or Cambridge.

Latest Bespoke Software Case Studies
The Client Spicerhaart is an independent residential sales and lettings organisation, recognised as...
Read More

Posted by Netmatters
9th August 2023
Case Studies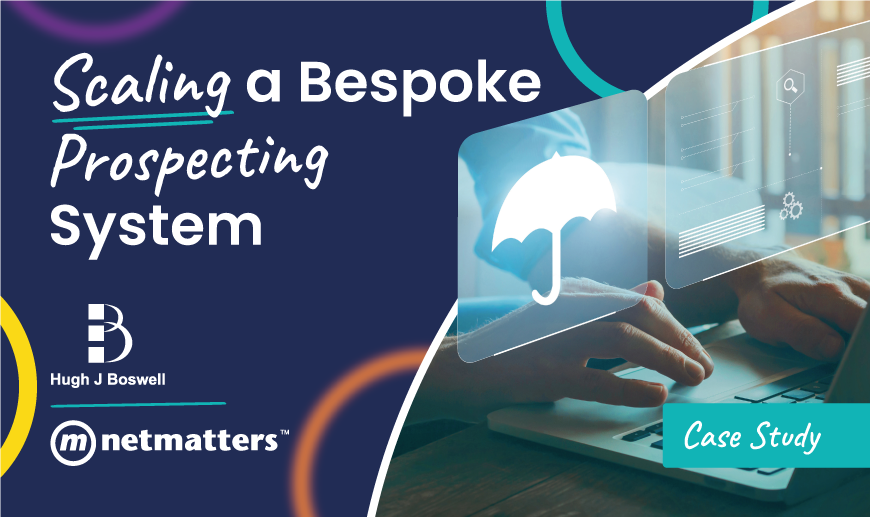 In this case study, we showcase how we were able to scale an existing bespoke software solution that...
Read More

Posted by Netmatters

The Client 1st Choice Insulations are a leading insulation company providing a range of insulation a...
Read More

Posted by Netmatters

I'm thrilled with the ongoing development of the system. It has made an enormous difference to the running of our business: efficiency continues to improve with every new addition. We have strived, from the very conceptualisation of the system, to have as little human input into the creation of reporting and presentation of data as possible. The team at Netmatters are doing a great job - I love the system, best thing I ever did.
Warren Munday - Director at Birchwood Energy
Fill in the contact form to book in a conversation and we will:
Connect you with a Business Software consultant.
Free to discuss your business, processes, and pain points.
Create a bespoke software plan to optimise your business' performance.