Our Telecoms Services cater for any business...
Whatever your industry or business model, our team of communications experts can cater for it.
The statistics speak for themselves...
We are one of the leading VoIP telecoms providers for businesses all over the UK, with offices in Norwich, Norfolk, Cambridge and London. We are passionate about what we do, and this overview gives some insight as to why you need VoIP.
45%
VoIP can save businesses up to 45% per month when compared to traditional landlines. Main providers of legacy technology typically charge premiums to incentivise the taking up of new technology.
1/4
25% of UK businesses have unreliable broadband connections, resulting in loss of revenue and business inefficiencies.
£1m+
It is expected that connectivity issues continue to cost UK businesses millions of pounds annually.
Black Swan Care Group
Black Swan Care Group own and manage 21 high-quality care and residential homes with a focus on putting the needs of their residents first.
View Our Case Study


BEAT
The UK's eating disorder charity founded in 1989.

Survey Solutions
Survey Solutions.

Girl Guiding Anglia
Girl Guiding Anglia is part of Girlguiding, the UK's leading charity for girls and young women in the UK.
View Our Case Study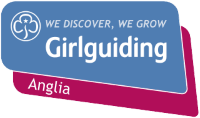 Howes Percival
Howes Percival.


Ashcroft Partnership LLP
Originally founded in 2006 as Ashcroft Anthony, they became Ashcroft Partnership LLP in 2020 and are one of the top chartered accountancy firms in Cambridge, advising entrepreneurs and families.
View Our Case Study


Searles Leisure Resort
Searles Leisure Resort, on the beautiful North Norfolk coast, is an award-winning UK holiday resort for families.
View Our Case Study

Busseys
One of the UK's leading Ford dealerships.
Crane Garden Buildings
Leading manufacturer and supplier of high-end garden rooms, summerhouses, workshops and sheds in the UK.

Audit
Conducting a thorough audit to identify and understand your business's current and future needs, and potential improvements in which to develop our strategy.
Tailor
We develop a strategy catered to your business needs and allow us to deliver a telecoms solution that meets your exact requirements including how these will integrate into your current telecoms technology.
Review
Our experienced team of experts is able to seamlessly integrate and regularly review to ensure any finer details are ironed out in terms of features, hosting, and support.
Fill in the contact form to book in a conversation and we will:
Connect you with a business communications specialist.
Show you a comprehensive demo of our fully customisable telecoms solutions

.
Schedule a full telecoms audit of your business and put a plan in place.
We are very happy with our 3CX phone system installed by Netmatters at the start of August. Joe was fantastic from our initial discussions, and demonstrations, all the way through to the implementation and go-live processes. The migration from our on-premise phone system to 3CX was seamless. Would highly recommend the team and Netmatters and their knowledge of the 3CX product. We are now in a position, for all staff to work remotely, efficiently.
Matt Chrisostomou - Corby+Fellas Retail Systems

Latest Telecoms Services Insights
By December 2025 every phone line in the UK will have moved to a fully digital network! The Public S...
Read More

Posted by Netmatters
9th November 2023
Gone are the days when all business admin and management is done on a computer, your mobile phone is...
Read More

Posted by Netmatters

Customer support channels are incredibly important for every business, particularly those who are pr...
Read More

Posted by Netmatters