Professional Pay Monthly Websites for SMEs
You won't get a second chance at a first impression, so your website needs to showcase your business in the best possible light! Our pay monthly websites are perfect for SMEs and smaller companies that are concerned that they do not have the resources to invest up-front in a custom brand new website.
For only £40 per month, you can have a new website which you pay monthly for. Having a well designed website will ensure your business is maximising your online presence by showcasing to your customers your products or services and ensure that your website makes it as easy as possible for customers to get into contact with your business.
10s
When a user visits your website, you have around 10 seconds to impress them before they leave.
81%
of potential customers will search a company on Google before making a purchase.
75%
of customers say they judge a company by the quality of its website.
Benefits of a Managed Pay Monthly Website from Netmatters
Our £40 per month web design service means companies can benefit from an engaging, well-maintained, quality website whilst making the costs of building your online presence much more manageable.

It is our job to understand what your company requires to succeed, and to bring it to reality with high calibre design and workmanship. Netmatters consistently delivers on expectations, and aims to provide each individual business with a strong return on investment.
Netmatters is an award-winning digital agency that has grown continually over the last ten years. We don't outsource any work and employ an in-house team of talented web designers, IT technicians and digital marketers who are dedicated to helping businesses achieve their long-term goals.

Affordable
Spread the cost of your new website design and build as a monthly payment. A perfect solution for ensuring everything is manageable for you and your business.
Safe & Secure
With our dedicated hosting and SSL certificate included you can be secure in the knowledge that your website provides a fast and safe experience for your customers.
Expert Support
Our dedicated in house team of designers, developers and account managers are here to provide guidance and support for your business and website.
What You Get for Just £40 per Month
A five page website based on a high quality template
A 12 month contract that includes efficient web hosting
Built to be SEO Friendly and help you to rank in search engines




An SSL certificate for guaranteed secure browsing
A consistent online presence with no large initial cost
Designed by a team of experienced Web Developers
Here are some of our pay monthly website examples: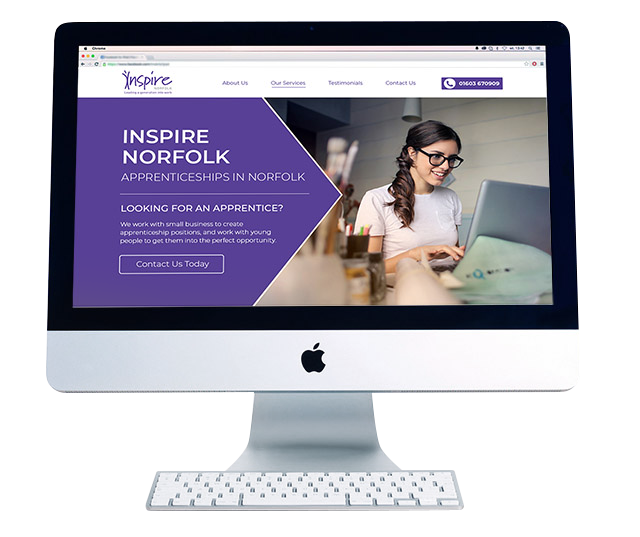 Inspire Norfolk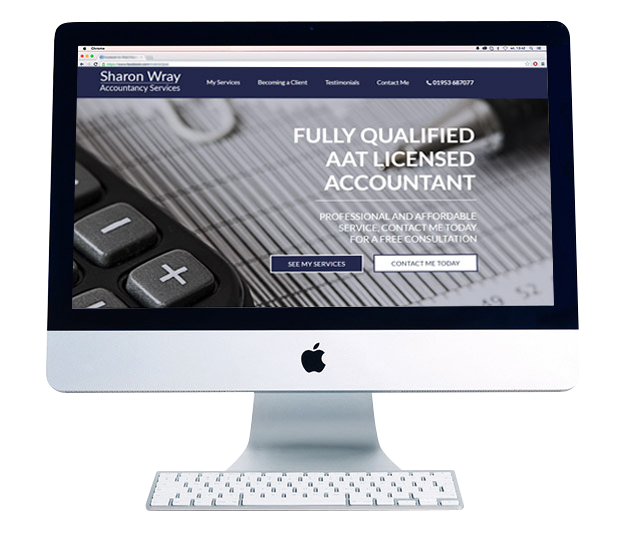 Sharon Wray Accountancy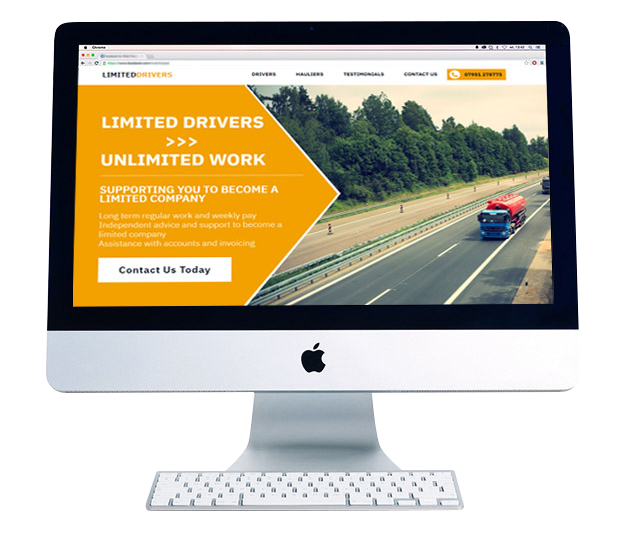 Limited Drivers
Our Professionally designed pay monthly websites provide an incredibly flexible and cost-effective solution for businesses.
From the outset we work with you to ensure that your brand identity and colours are showcased in the most engaging way within the design of your site. Our experienced in house team are here to help guide you every step of the way.
Concerned how a design will last over time or if your business priorities change? We have got this covered, included in your £40 pay monthly website is a full review every 2 years to ensure that your website design is still working and achieving your businesses goals.
Ready to find out more? Your new business website is just a click away, simply give our expert team a call today on 01603 515007 or fill out our contact form.
I cannot recommend Netmatters highly enough. My website has been designed and built for a low-cost monthly fee and I am absolutely delighted with the outcome.
Netmatters are very professional and have their customers best interests at hearts. I was impressed how Netmatters have involved me in every step of the process. They listened to my requirements and their response rate is almost immediate. Netmatters also helped my business become GDPR compliant, removing the hard work and making this as simple as possible for my business.
Sharon Wray, Sharon Wray Accountancy Services
Happy 30th Birthday Matt! Matt Harrop joined us in 2018 and since then he has cemented himself as...
Read More

Posted by Netmatters Ltd
28th February 2020
Your website is your online presence. The driving force behind your digital activity. Whether you...
Read More

Posted by Holly Leech
21st February 2020
As 2019 drew to a close, we were dreaming up big things for 2020. As always, we were looking for w...
Read More

Posted by Netmatters Ltd
20th February 2020