Our Cyber Security services cater for any business...
Norfolk is home to a whole host of industries, whatever sector your company operates in, our team of cyber security experts based in London, Wymondham, Cambridge and Great Yarmouth will work alongside you to protect your business for the future.
The statistics speak for themselves...
Here is some insight into the Cyber Security world, and why you want to be protected.
197
The average number of days it takes for a retail business in the UK to realise they have been compromised. This can be cut dramatically with a regular cyber security audit.*
91%
of UK businesses experienced a phishing attack in 2021.*
65,000
There are around 65,000 attempts to hack SME's in the UK every day, with a near 4,500 attempts successful.*
Black Swan Care Group
Black Swan Care Group own and manage 21 high-quality care and residential homes with a focus on putting the needs of their residents first.
View Our Case Study


BEAT
The UK's eating disorder charity founded in 1989.

Survey Solutions
Survey Solutions.

Girl Guiding Anglia
Girl Guiding Anglia is part of Girlguiding, the UK's leading charity for girls and young women in the UK.
View Our Case Study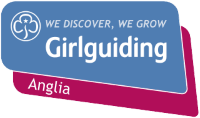 Howes Percival
Howes Percival.


Ashcroft Partnership LLP
Originally founded in 2006 as Ashcroft Anthony, they became Ashcroft Partnership LLP in 2020 and are one of the top chartered accountancy firms in Cambridge, advising entrepreneurs and families.
View Our Case Study


Searles Leisure Resort
Searles Leisure Resort, on the beautiful North Norfolk coast, is an award-winning UK holiday resort for families.
View Our Case Study

Busseys
One of the UK's leading Ford dealerships.
Crane Garden Buildings
Leading manufacturer and supplier of high-end garden rooms, summerhouses, workshops and sheds in the UK.

Review
We conduct a full cyber security audit to establish any weaknesses within your network and create a bespoke plan to ensure the fixes we implement enhance your business' Cyber Security.
Plan
We create a plan of action to source the best protection solutions and cyber security, essential to support your business both now, and in the future... without any hiccups along the way.
Implement
Our teams in Norfolk and Cambridge implement the necessary fixes and routinely monitor your systems, to ensure those that are active complete the work efficiently, as expected and with minimal disruption.
Fill in the contact form to book in a conversation and we will:
Connect you with a certified ISO 27001 Cyber Security Expert.
Plan your next steps with a roadmap to achieve Cyber Essentials Certification.
Give you peace of mind that you've started your project with a trusted partner.
It feels like Netmatters are an extension to my team. They are around if I am not, and I have the peace of mind that everything will be covered if I take a holiday or am not around.
IT Manager - Norwich Theatre Royal
Latest Cyber Security Insights
Every day in the UK, there are roughly 65,000 attempts to hack SME's, with nearly 4,000 attempts bei...
Read More

Posted by Jamie Sutherland
20th June 2023
As more people go through digital adoption, nowadays it is more common to pay with an electronic pay...
Read More

Posted by Netmatters

Certify Your Business and Broaden Your Clientele Although pushing forward in digital process, techno...
Read More

Posted by Netmatters