Netmatters Launches Cycle To Work Scheme

Posted by Jake Tuley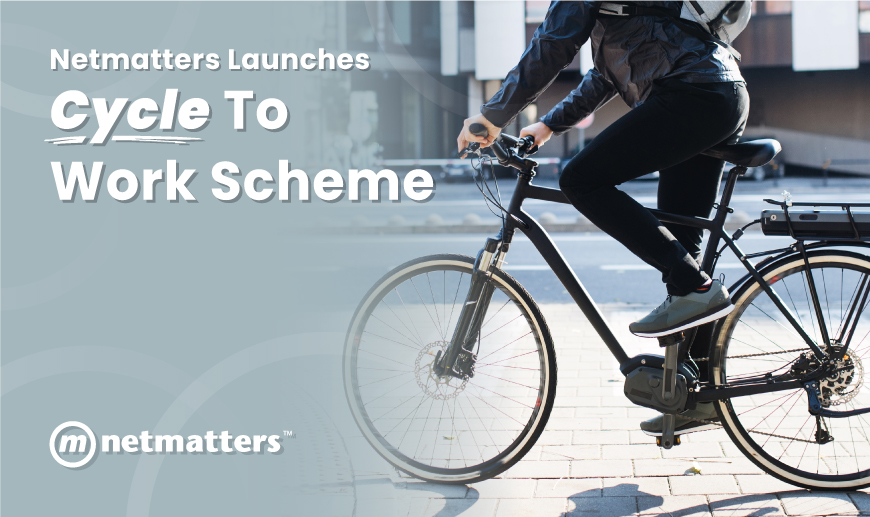 As part of our ongoing commitment to the health and wellbeing of those that work at Netmatters, as well as doing what we can to reduce our environmental impact, we have introduced a cycle to work scheme for our team members.
Whilst we are also embracing working from home and using greener vehicles, we have also created this scheme to allow team members who would prefer to cycle to work to be able to purchase a new bike through salary sacrifice.
By encouraging our employees to look at alternative transport for when they are in the office, we can reduce the amount of single-person vehicles on the road during the commute, thus helping to reduce the environmental impact we have on a daily basis.
By offering safe storage and showers at the office, as well as the ability to purchase good quality bikes through the scheme, we are able to ensure that our team members feel comfortable and safe cycling to work. They save money on fuel or public transport costs and can benefit from both the mental and physical boost available from the exercise. Purchasing their bike through salary sacrifice also means that they benefit from tax relief and spreading the total cost.
We are always looking for new ways that we can do our part to help reduce the impact both our business and our employees have on the environment. This is just one of the small ways we are hoping to change the global impact on the planet.
If you are looking for a new challenge in a forward-thinking, carbon-neutral company we want to hear from you. View our current vacancies or get in touch.