Home working Policy At Netmatters

Posted by Chris Gulliver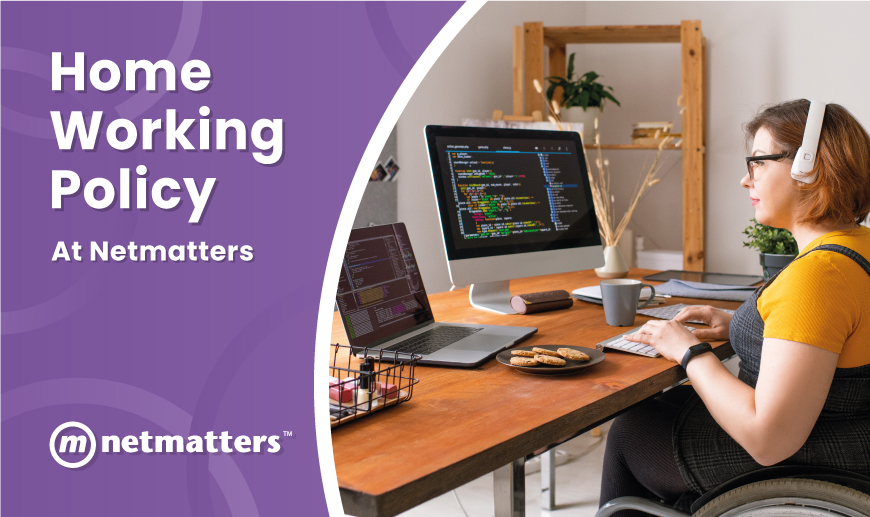 Following the "work from home" directive as part of the Coronavirus restrictions opened up a world of possibilities for us as a business. Prior to 2020, we had limited experience with staff working from home, being a wholly office-based business before this.
We are proud of the way our team has approached and embraced the home-working opportunity and are pleased to confirm that we have decided, where possible, to extend this beyond the Government mandated period.
There are a number of reasons we have come to this decision, not least the benefits our people have reported to their mental health and work-life balance. The health and wellbeing of our people is important to us as a business and this small change has worked wonders for many people. We also understand that not everyone is the same, and have designed our working from home policy to be flexible around the needs of both the individual and their role.
Another important benefit that we have recognised is the environmental impact that having fewer people in the office and commuting every day has had. One of our core goals here at Netmatters is to reduce our negative impact on the world. We became Carbon-neutral in early 2021 and are still doing everything that we can to minimise our carbon output – and continuing to work from home is one of the ways that we can do this.
If you are looking for a new challenge in a forward-thinking, carbon-neutral company we want to hear from you. View our current vacancies and get in touch.