Netmatters 2023 Carbon Neutral Success with Ecologi

Posted by Netmatters
20th November 2023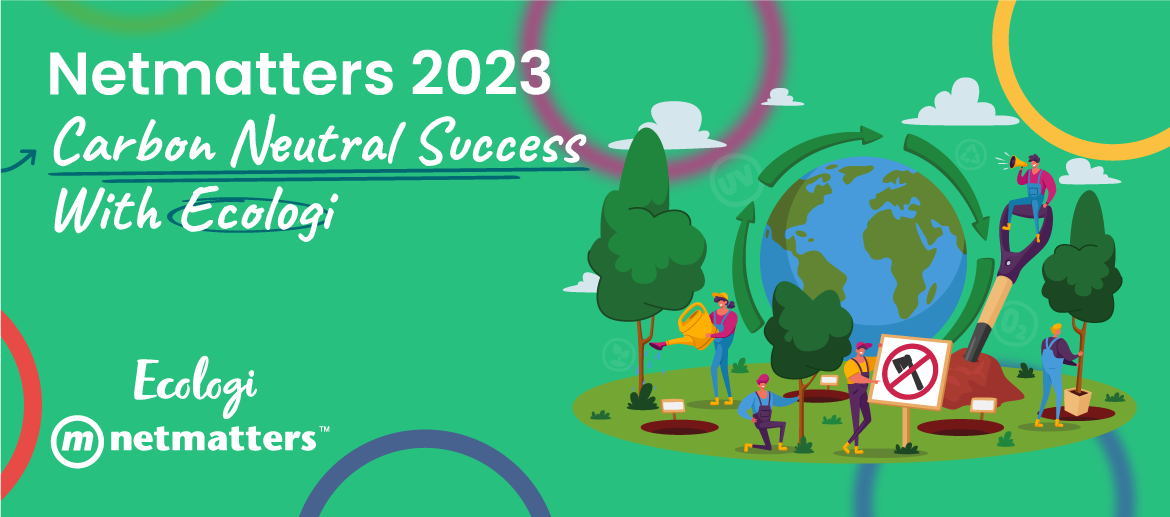 We are back with another environmental update!
It is no secret - Here at Netmatters, we take pride in our dedication to environmental responsibility. As a leading company in bespoke software, IT support, and Digital Marketing, we understand that our impact reaches far beyond the digital world, and we take strides every day to help shape the world for a better future.
Environmental Sustainability Is Built into Our Culture
We have centred sustainability and environmental commitment throughout all our operations. From adapting to a paperless office to transitioning our fleet to comprise of much eco-friendlier Nissan Leaf's, each year we take steps to progress our environmental awareness and minimise our environmental impact.
Proud to champion the Gold Standard for the Carbon Charter, back in 2021, we achieved the significant milestone of attaining a Carbon Neutral Status and were thrilled to partner with Ecologi to provide both a virtual and visual impact on the good our climate contributions are achieving.
Ecologi is a movement dedicated to combating climate change, promoting reforestation, and supporting carbon offset projects worldwide. With their support, we have access to a live virtual forest that provides an up-to-date landscape and representation of the real impact and milestone that have been achieved through our carbon neutral efforts.
Today, Netmatters is delighted to celebrate that:
We have now planted 11,761 trees!
We have prevented 444.9 tonnes of CO2e (Carbon dioxide equivalent) – that is equivalent to 1,103,797 car miles, 1,335 metres2 of sea ice saved, or 341 long haul flights!
But that is not all! We would like to seize this moment to celebrate a few more milestones by shouting them from the rooftops, celebrating some of the specific projects we have helped support:
The Solar power projects in Morocco to prevent CO2 emissions
Avoid methane emissions from landfill in Brazil
Generate wind power in the United States
The Peatland restoration and conservation in Indonesia
Turning local organic waste into electricity in India
The Protection of the Matavén forest in eastern Columbia
You can view a full list of projects that we have helped support by visiting the Netmatters Ecologi profile page. In addition, you can view all our environmental news and stay up to date on The Green Teams continued efforts each year.

A Call for Collaboration: Protecting Environmental Sustainability
Our journey towards environmental sustainability is an open invitation for others to join hands with us and shape the world for the better. We invite you to embark on this meaningful journey with us.
Signing up for Ecologi is simple and easy – and is an opportunity for every business and individual to do their part to help offset their carbon emissions.
Join today and sign up through the Netmatters profile to create your own forest, helping plant an additional 30 trees in both your forest and ours – working together to save the environment.
This is just one of the projects that we have undertaken at Netmatters, to help both reduce our carbon footprint offset what we produce. You can learn more about our environmental policy and work here.