GDPR is underway: Are you collecting your data securely?

Posted by Netmatters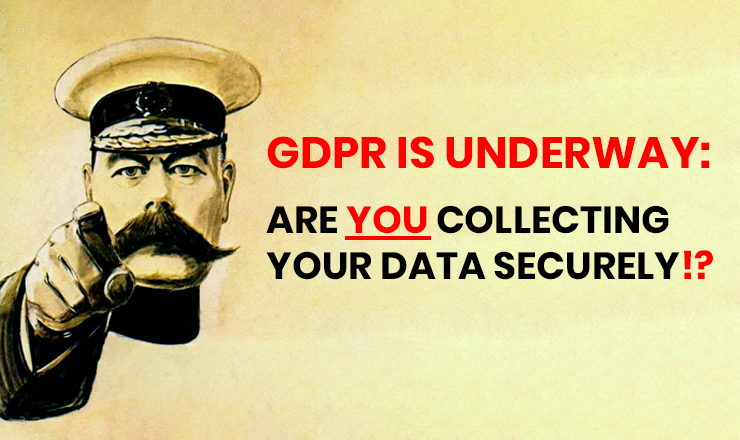 We're certain that you've heard about GDPR by now, but did you know that it's now actually in the full swing of things and is technically the law? No? Well then you'd better get yourselves in order as the ramifications of not being GDPR Compliant could put your business under within a matter of days.

I'm not GDPR compliant! How bad is it?
Pretty bad. But don't worry, you still have a little bit of time. The official date for GDPR becoming the law was 25th May, 2018. Providing that you can prove to the authorities that you have measures in place and that you are proactively in the process of becoming compliant then you're safe.
On the other hand, if you've not even started then we'd suggest you give us a ring, now, on 01603 704020.
What are the Ramifications and Consequences?
If your company isn't adhering to the General Data Protection Regulations then you could be fined either £10,000,000 or 10% of your global turnover, whichever is higher!
This is a catastrophic amount of money, much larger than most companies can afford to pay and is also why it's so important to ensure you have your business in check.
If by this time you've realised you don't have a spare £10,000,000 to pay over the next however many years, then give us a call on 01603 704020.
Okay, wait... What sort of data falls under GDPR?
It's personal data on any customers or employees. Can you be more specific? Sure, personal data is
"… any information relating to an identifiable person who can be directly or indirectly identified…"
This type of data actually comes in two categories; Sensitive Data and Non-Sensitive Data.
It's important to distinguish the types of data as you will need to employ specific measurements around how you capture, store and use this data.
In case you were wondering, than number again is 01603 704020 - just in case.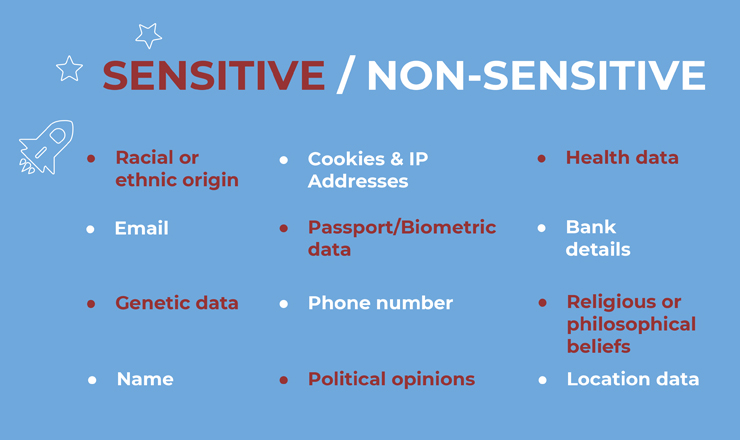 What do I need to get updated and in place?
Breadcrumbs. GDPR is all about procedures and processes. If the authorities happen to ask you why you have 'X' data or did 'Y' with that data then you need to be able to show the entire process on how you managed to gain consent to capture the data, how you captured the data and the procedures in place for using the data.
Some of the basic fundamentals you need to get in line are ensuring your Privacy Policy and Terms and Conditions are both transparent and up to date. You need to determine, and outline, how you're storing your data, what it is used for and how long you're retaining it for within these documents.
Of course, updating a few documents on your website isn't going to make you become GDPR compliant overnight. Some companies have spent the past six months to a year re-iterating over their policies and procedures with the help of an expert team to ensure they have met all of the requirements.
Did you know you could email us if you can't find your phone? It's enquiries@netmatters.com.
I need to become GDPR compliant, where can I find an expert team?
I thought you'd never ask! Netmatters offer GDPR Consultancy as a service. We can work collaboratively with you to help you become GDPR compliant. Over the past year we have helped multiple companies sort out their online and internal security, updated their policies and procedures and even led workshops to help keep staff up to date with the new regulations.
If you would like to learn more about GDPR, we wrote a more in-depth article which can be found here. On the other hand, if you've heard enough and need to speak with someone today then you can get in touch by ringing us on 01603 515007 [but you knew that], or you can drop us an email at enquiries@netmatters.com.
Please don't leave it too late, everyone needs to become GDPR compliant and we'd hate to see any company suffer the consequences.
[ENQUIRY_FORM]