Business IT Support: Why You Need it

Posted by Netmatters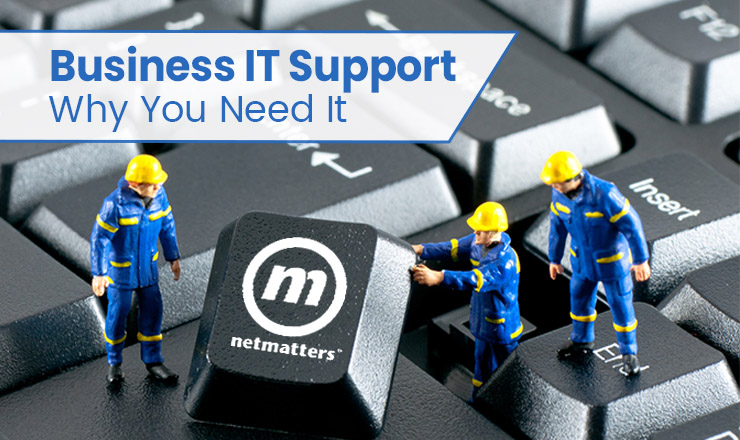 If you run a small to medium size business, you probably know the demands of handling your own IT infrastructure. IT management can take up a substantial amount of time and resources, especially if you don't have access to the best industry tools or the right expertise. One great solution for this issue is to switch to managed Business IT support.
What Do We Mean by Managed Business IT Support?
Managed IT support means the regular management of your IT system is taken over by highly trained professionals. These professionals will identify what your particular IT system needs to run smoothly.
In a nutshell, they become your IT Department, handling hardware purchasing and set-up, IT support, IT security solutions and much more. Find out more how managed business IT support will not only save time and money but help you remain competitive in your industry.
How Managed IT Support Benefits My Business: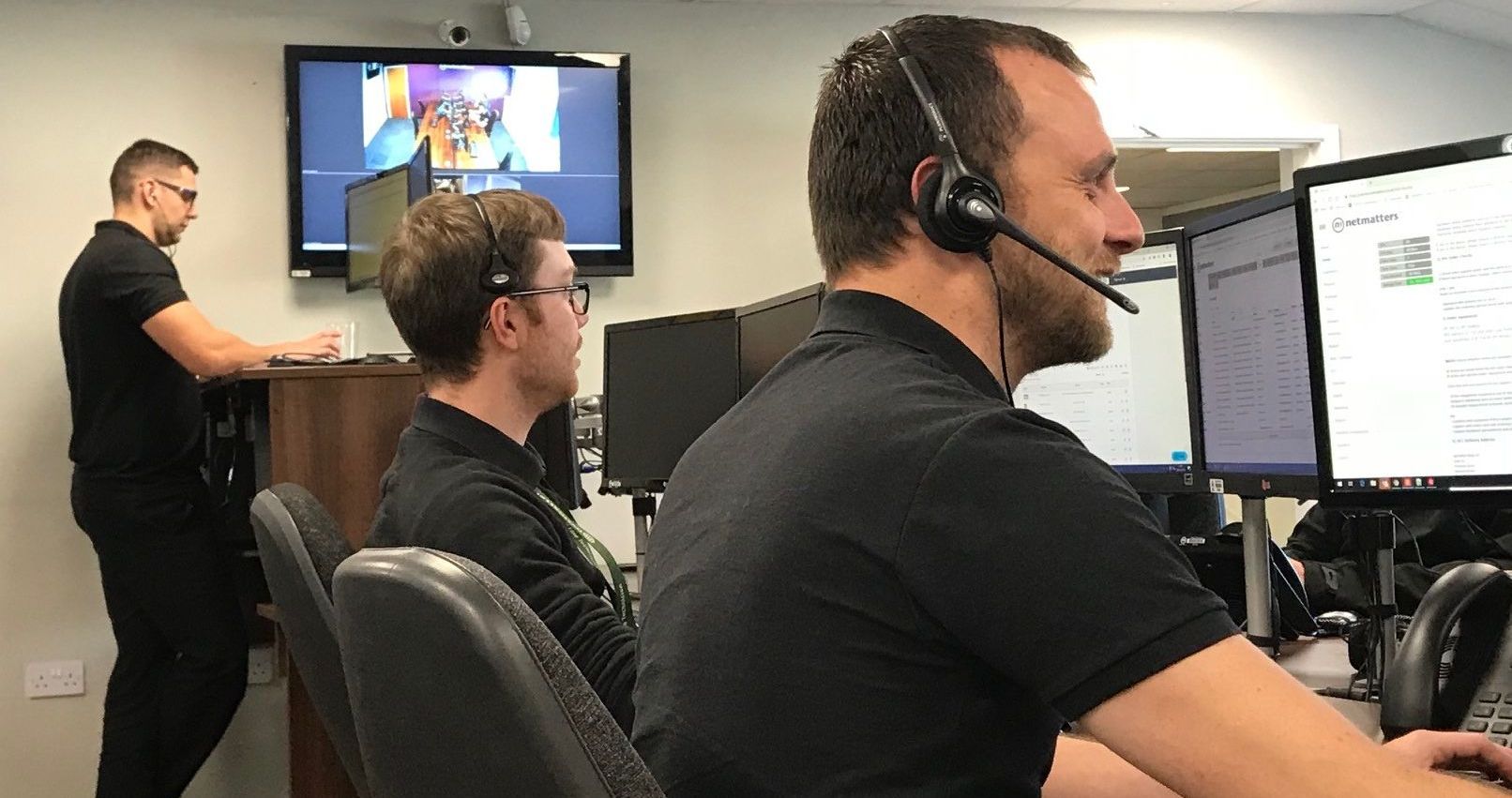 Managed Business IT Support is Proactive Rather than Reactive
Companies often decide to switch over to managed IT support after an incident occurs, such as a data breach. This is because they found that their current defences were not adequate. Realising this problem in hindsight is unfortunately unlikely to recoup the losses to resources and business hours.
Businesses who are inexperienced in handling problems IT are often reactive, scrambling for a solution to something they may never have encountered before. The right kind of IT support provider will remain proactive, conducting regular reviews to identify new improvements and reinforcements.
It Helps You Focus on Your Business Goals
IT is a key part in the day to day management of a business. But unless you run an IT company, you are unlikely to be an expert! Your expertise is in what your business provides, whether you are a retailer or a service provider. Many companies opt for managed Business IT support because they have decided to put their trust in qualified specialist.
This is not purely a question of skill however. Sometimes it's as simple as not having the time you need to ensure that your IT systems are as efficient as possible. Therefore managed IT support helps you put all your energy in running your business.
It Keeps Everything Centralised
The clue may be in the name, but managed Business IT support is just a lot easier to manage! Rather than relying on multiple vendors, all your IT related activities are grouped under a single service provider. This makes it very simple to manage costs and resources.
You will also get that important peace of mind that everything is being handled by a company you trust. This is why companies often choose to work with digital agencies – they know the quality of the service and therefore can be sure it is consistent in every task carried out.
You Can Trust to Get a Return on Investment
You may think that enlisting an IT service management provider means large upfront costs. But if you think about it in terms of return on investment rather than expenditure, managed Business IT support is far more cost-effective long term.

You will benefit from highly qualified staff and top-tier technology without having to pay for training and equipment. Instead, everything you need is condensed down into a single regular payment.
Since you have the most qualified technicians at your service, you also do not have to concern yourself with recruitment or staff turnover. Finally, with skilled professionals handling problems quickly – you are far more likely to save on business hours long term.
How Netmatters can support your business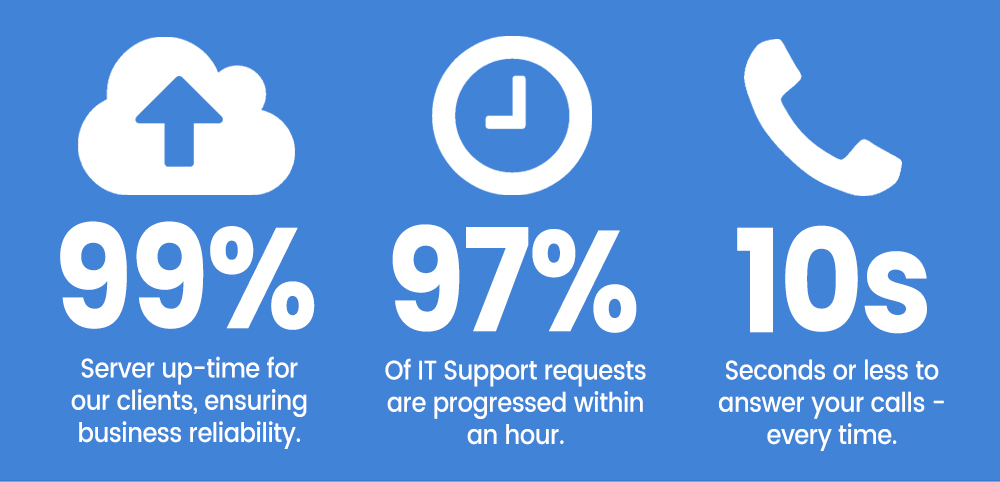 At Netmatters we provide flexible and cost-effective IT support. We are known for handling a high volume of enquiries in an agile and professional manner. Every month our team process 3500 IT tasks, with 97% of requests for support being processed within the hour.

We review business's current IT systems, so from the outset we can be sure everything we do will be tailored to your specific business. Our Norfolk-based IT support technicians provide ongoing support, with regular reviews to ensure your IT system is up to date.

Contact us via the form below or ring us on 01603 515007 today, to find out more or book an audit of your business's IT system.