We Are The East Anglia Dragon Boat Race Champions

Posted by Netmatters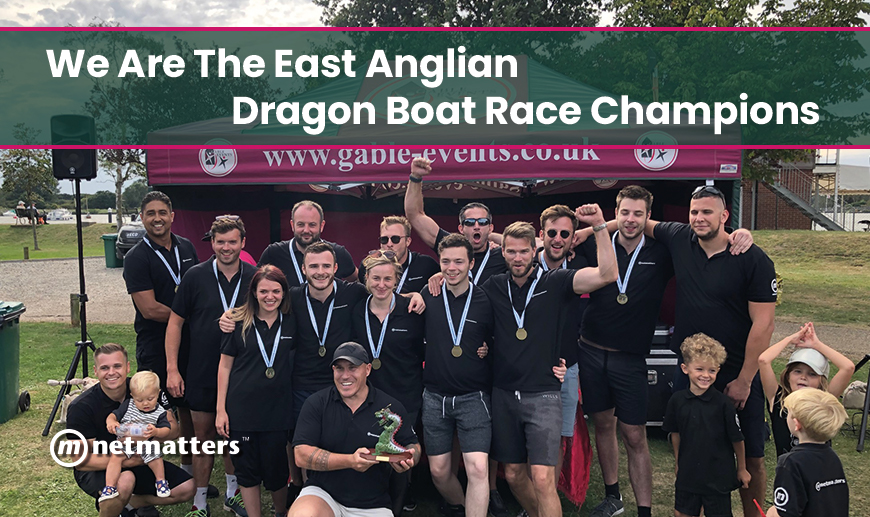 Netmatters Takes The Win!
It was a big day for Team Netmatters on Saturday.
After weeks of training at our office in Wymondham on a make-shift boat that is very much stuck on dry land, the time had come to compete in the annual East Anglian Dragon Boat Race taking place at Oulton Broad.
Sponsored by Warner Leisure Hotels, 18 teams from businesses across the region entered the race, all looking to get one thing – that famous Dragon Boat Race trophy!
The event is one of the largest water events in East Anglia with crowds in the thousands coming down to support the rowers. The event is important for its fundraising efforts for local charities such as RNLI Lowestoft Lifeboat, Caister Lifeboat, Norfolk and Norwich University Hospitals NHS Foundation Trust and Nelson's Journey who all benefit from the money raised.
Following the success of our 2016 win, we were keen to try again so, we rounded up a team of 14 of our best rowers and began training for the big event. Twice a week, during lunch breaks and after work, we had intensive training sessions, getting us ready to take on the other teams and the water at Oulton Broad.
Race Ready!
When the big day came around, we were ready. We put our best 10 men (and women!) into the boat and gave it our all. We started well in the first heat with a time of 53:79 – beating our closest rival by 3 seconds!

We remained on fire for the rest of the heats, coming first in each race with a time of 51.17 in the second heat and 51.94 in the third. Not bad at all hey? It spurred us on to deliver the same result in the semi-final.
We went into the semi-finals raring to go, with 9 teams, including us, itching to get to that final race, we knew we had to work hard to beat them. We dug deep and pushed forward, using all of our strength to get across that finish line first.
The hard work paid off and we were announced as finalists – we were so close to the win we could almost taste it. We didn't let it deter us though and kept our competing heads on.
And The Winners Are...
As a result of our effective teamwork and competitive edge, we are thrilled to announce, we were crowned the CHAMPIONS of the event – something we are very proud of. We all received our medals and covered ourselves in champagne to celebrate! A great end to a great day.

Our director James said after the event: "We've had a great time going up against other local teams and everyone has done amazingly. I am proud of my Netmatters team, they continuously work together to drive results, in and out of work! Thank you Gable Events for having us and to everyone who came to support us"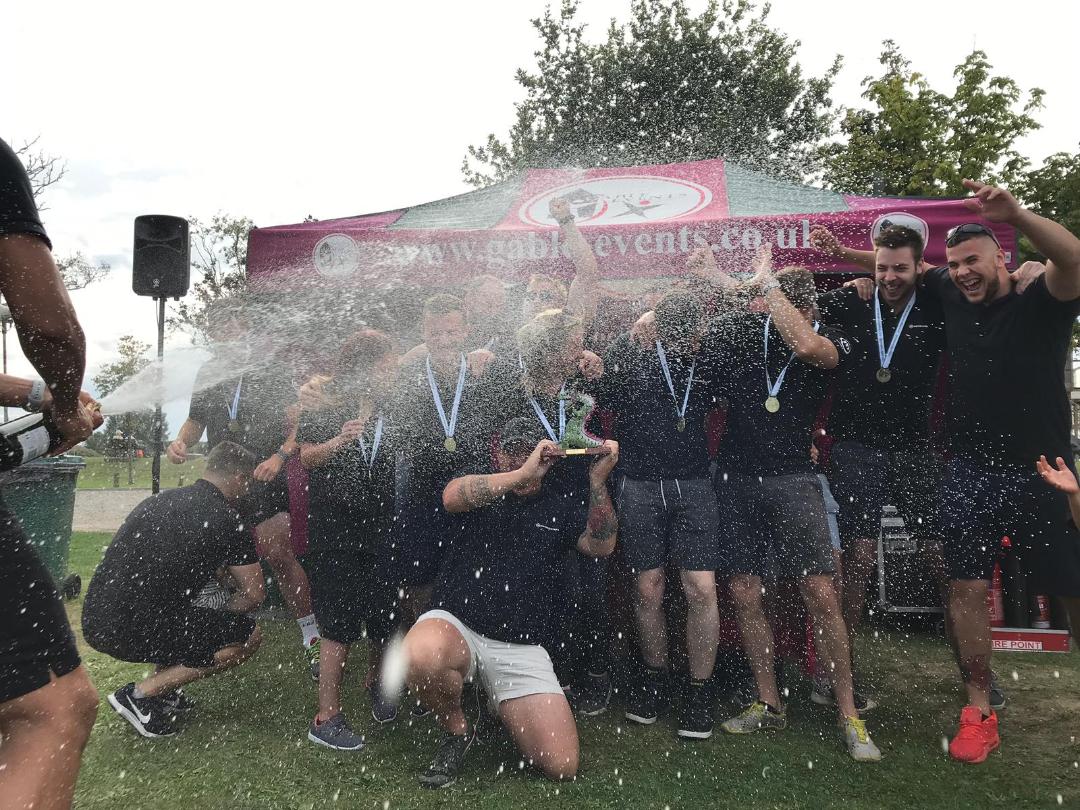 If you are looking to be part of an award winning, motivated team, we are looking for people to join us! Get in touch with us below or call us today on 01603 515007 to discuss the roles we have available.