We Are an EDP Business Awards Finalist

Posted by Netmatters

We are delighted to announce that Netmatters is a finalist for the Eastern Daily Press (EDP) Skills of Tomorrow Award! This is part of the EDP's Norfolk Business Awards, which recognises businesses for their innovation and contribution to Norfolk's economy.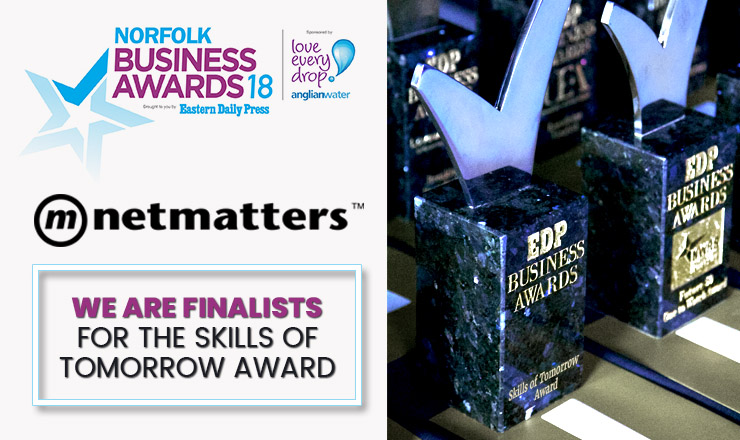 (Above photo credit: Simon Finlay Photography)
After submitting our entry, we were visited by 3 judges at our Wymondham office. After viewing our premises and the Netmatters team at work we were asked to describe our plan for the future. We explained that our aim is to upskill the next generation of workers in an environment which combines both education and business practice. We were very grateful for their comments:
Netmatters boast an innovative programme to ensure it and other organisations fill the skills gap there is for "coders" in the technological world. It has understood clearly where there is a skills gap locally, and designed a solution to address this.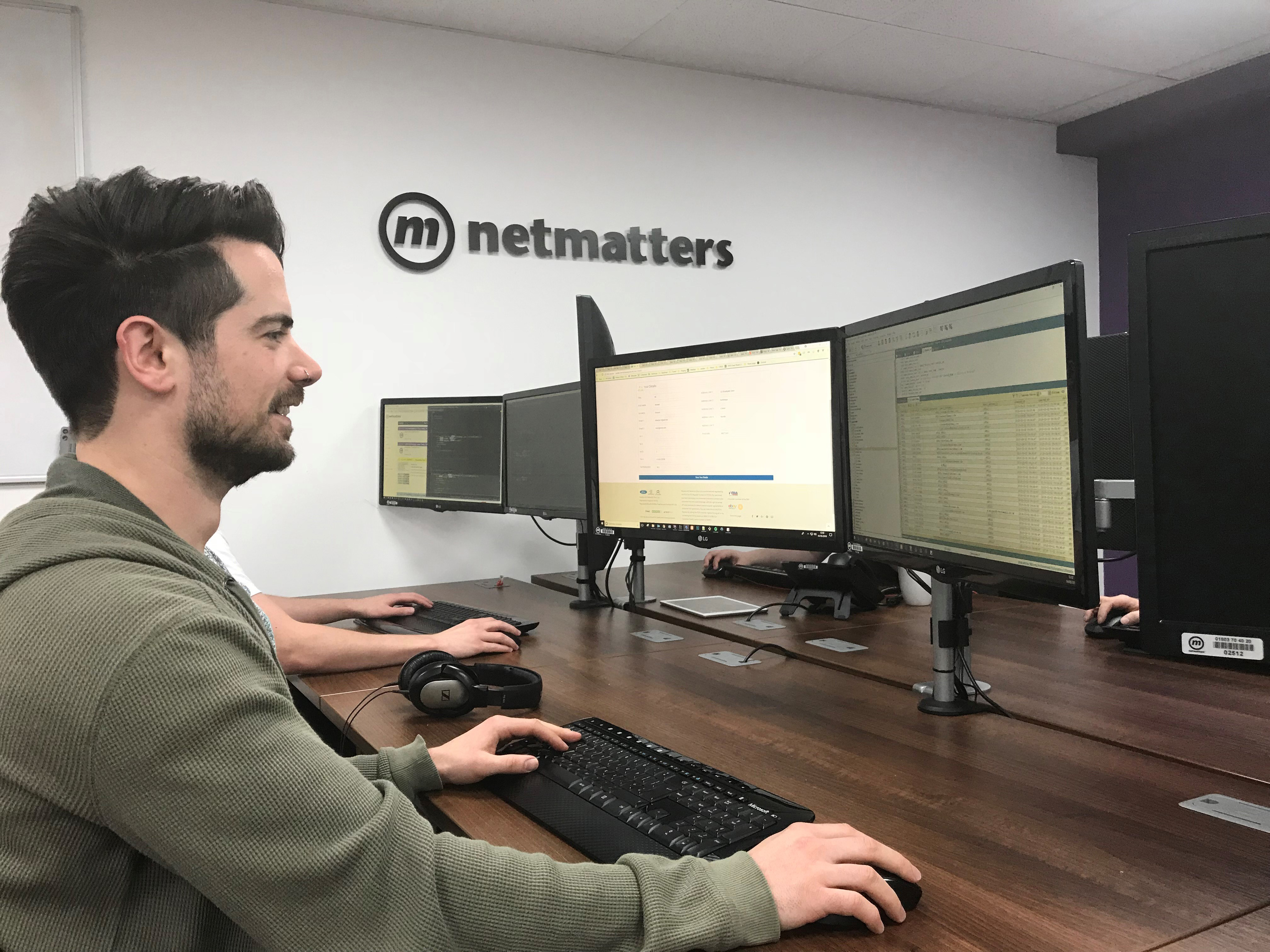 We met the "Scions" currently in the programme, saw some of their work and were impressed with the speed at which they have developed and honed a difficult technical skill including discussing the training provided which ensures the "Scions" are employment-ready.
The Skills of Tomorrow Award is a coveted accolade for businesses who use their resources and expertise to empower the next generation of workers. We are very proud to be a finalist for this award, recognising our efforts to not only help local businesses succeed online, but to help build a thriving tech community in Norfolk. This is why we started the Scion Coalition Scheme, in partnership with the Jobcentre and the Department of Work and Pensions and our current sponsors listed below.

The Scion Coalition Scheme (SCS) selects people who are passionate about software development, but may not have the experience required for a junior developer position. Based in our office, candidates get hands-on experience and support from our senior staff members.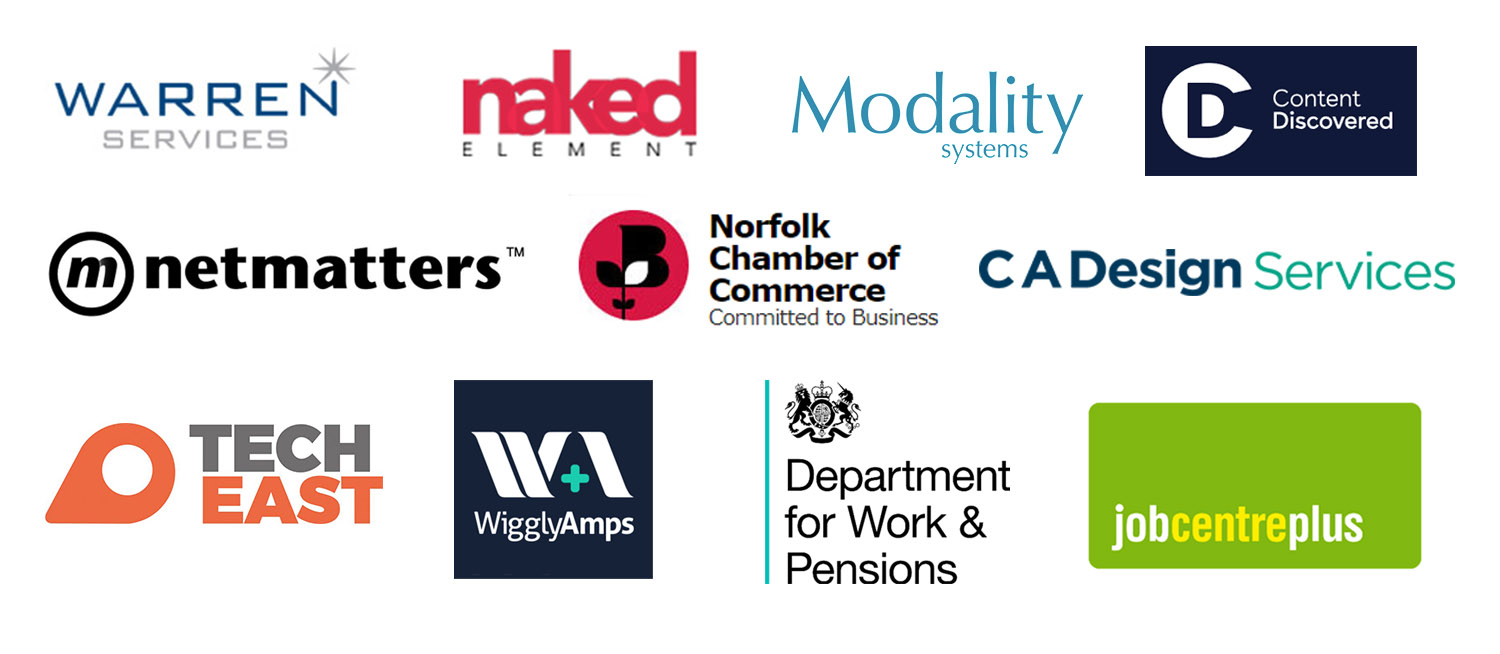 We originally started the scheme in-house but in no time saw interest from a range of local businesses. The companies who's logos you can see above have begun sponsoring Scions for junior development roles when their training finishes. When given a sponsorship opportunity, our Scion graduates have proved to be an asset in closing technical skills gaps across Norfolk.

Skilled vocational training is a fantastic option for young people or recent graduates, who have the drive to build a career but need the right skills and support to succeed. We have seen great results with the SCS, with 3 out of 4 applicants having progressed to becoming full time web developers after at least six months' training.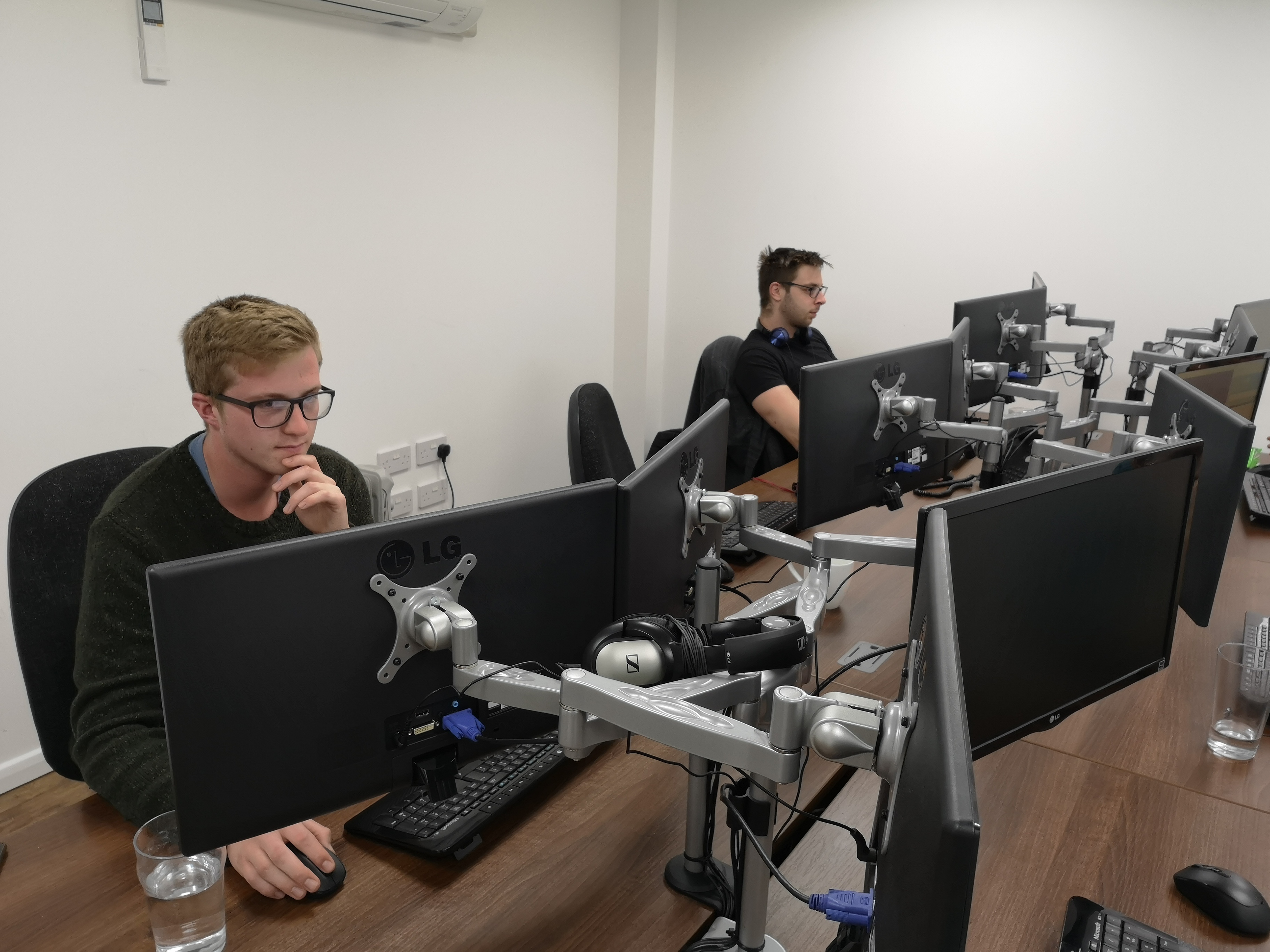 The process to become a finalist has been rigorous, and we have worked hard to realise our vision for the future. To be nominated for this award however makes it all worth it, and we hope you share our excitement for when the winner is announced!
Are you interested in becoming a junior developer, but unsure as to where to start? Our Scion Coalition Scheme is an ideal first step for an exciting career in software development, you can contact us via the form below, or ring us on 01603 515007 to find out more.
Are you a business looking for a developer? Click 'Find out more' to see how our trainee web development programme (SCS) can fill your resource gap and provide you with a developer tailored to your businesses needs.