SCS Responsible Business Network Event

Posted by Netmatters

We were very grateful to have been a part of the recent Responsible Businesses Network Event, organised by Norfolk Community College. Held on the 4th October at the Prom Hotel in Great Yarmouth, two of our Netmatters staff attended to discuss the recent success of our Scion Coalition Scheme.
The Scion Coalition Scheme (SCS) was started to nurture the talent of driven individuals passionate about software development. The only criteria to join is a hard-working attitude, and the ambition to become a junior developer. We have seen the rise of some great talent through the scheme, with 3 out of 4 candidates graduating into a full-time developer role after approximately six months training.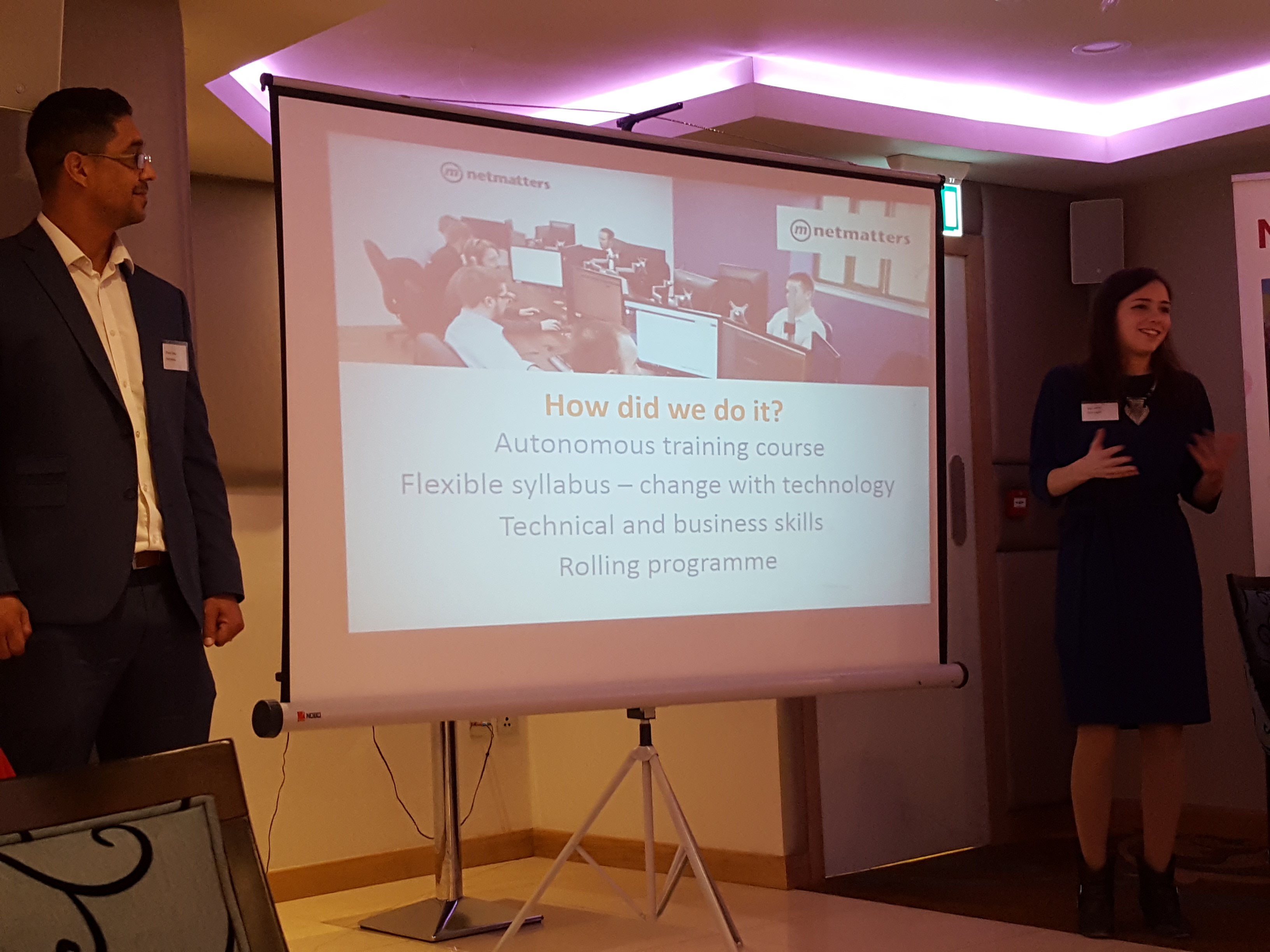 With funding provided by the Big Lottery Fund, Norfolk Community College do fantastic work in helping people overcome barriers to employment. With no professional experience required to be part of the SCS, we felt that their event was an ideal fit for our efforts to grow Norfolk's tech community.
Netmatters have shown a keen interest in cultivating opportunities in Great Yarmouth. In February of this year we joined forces with Gapton Computers, an IT support company in Great Yarmouth. Now, we are looking to find candidates and sponsors in the local community who want to be part of the exciting developments in our tech sector.
Helping grow our local professional community is a key part of our social responsibility efforts. This has been recognised recently, we are currently a finalist in the Eastern Daily Press Skills of Tomorrow Award. This award recognises businesses driven to equip the next generation of workers with the skills and personal attributes needed for success.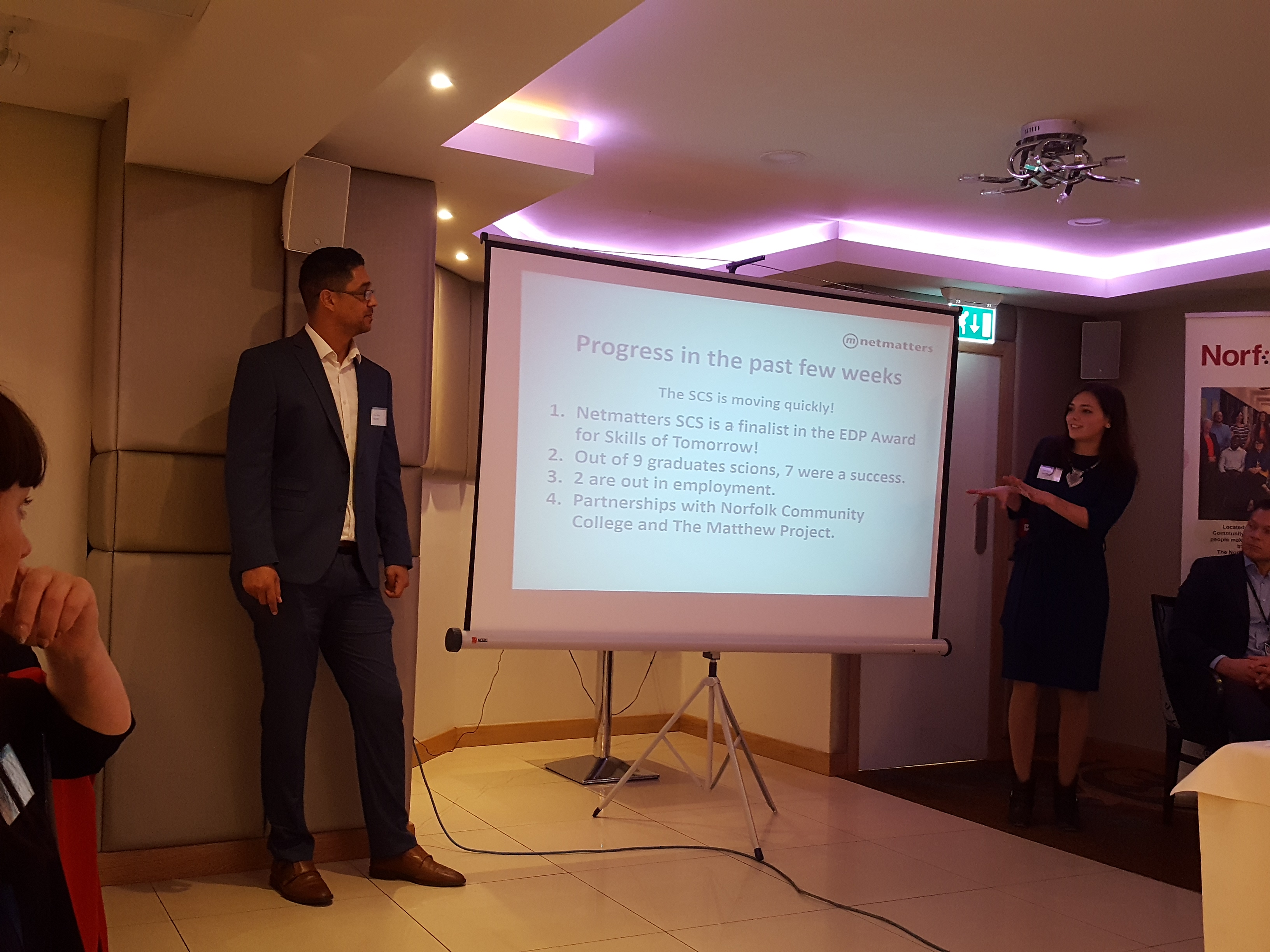 Having forged successful relationships with sponsors in Norwich for the SCS, we were looking to grow participation and sponsorship in Great Yarmouth and are very thankful for the warm reception. We'd like to thank Norfolk Community College for the opportunity to reach out to young people interested in an exciting career in software development.

Are you interested in being part of our Scion Coalition Scheme? Whether you want a fantastic start to a career in software development or are looking for hardworking individuals with raw talent to join your workforce, contact us via the form below, or ring us on 01603 515007 today.