Rob George Achieves the Long Service Award

Posted by Netmatters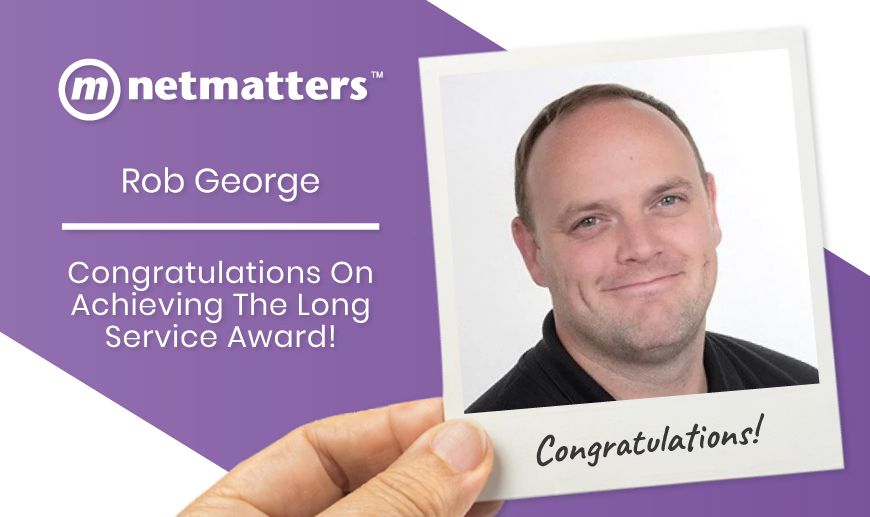 Netmatters would like to take this time to congratulate our IT Service Director, Rob George, on gaining the 'Long Service Award'!

Rob's name will now be added proudly to the ever-growing list of employees who have worked for Netmatters for 5 years. Over the last 5 years, he has achieved some real successes during his time here at Netmatters, developing his skills and delivering more and more exceptional work with each year.
Rob joined us in 2017, originally as a Business Development executive, however, we found that the role of Service Manager suited him far better. From these beginnings and within his 5 years here, Rob became our IT Service Director at the start of the year!
We feel very proud and lucky to have Rob as part of our team and look forward to the next 5 years!
"Congratulations for joining the list of Netmatters Legends who have completed 5 years of Service and congratulations again on becoming a director this year. Your dedication and hard work is fully recognised, your input into the IT team has been impactful, looking forward to seeing how you develop our IT service offering in the future. Well done Rob, onwards and upwards." – Chris Gulliver, IT Director

"Rob has fulfilled several roles within the business over the last 5 years and has been a true asset to the business. Looking forward to working with him in the years to come." - James Gulliver, Digital Director
The 'Long Service Award' is just one of the ways that we ensure that all of our employees feel valued for their hard work and dedication.
Are you interested in joining a company that can provide you with a great career opportunity? Maybe you could be a recipient of the award in years to come…
Netmatters are always looking to hire bright and talented individuals so if you'd like an informal chat – even if we're not advertising for your specific role – don't hesitate to send your CV and cover letter here. Find out if you'd be suitable for any current vacancies today!