Simon Wright - Netmatters 10 Year Hero

Posted by Netmatters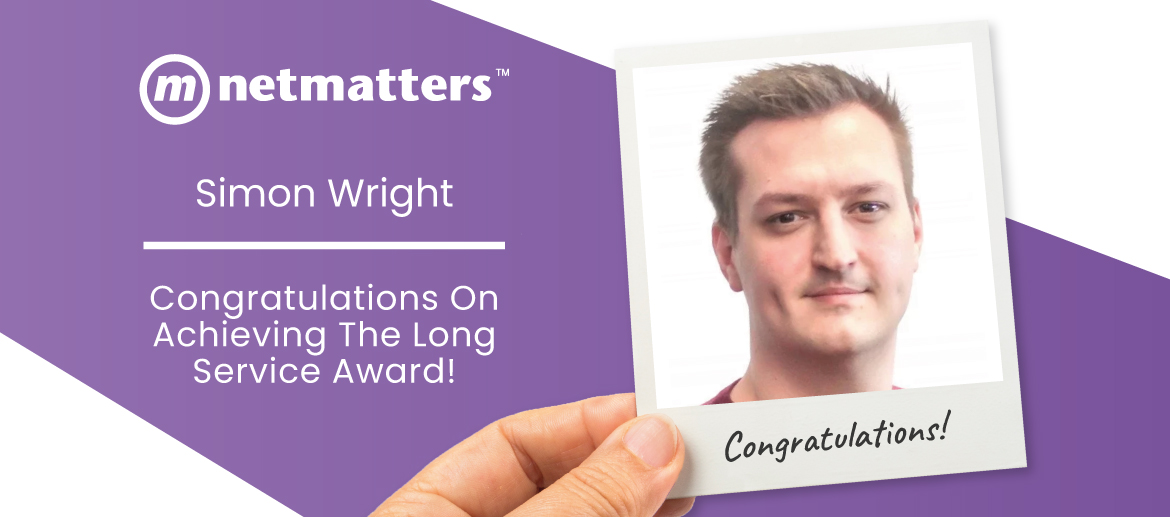 Netmatters would like to congratulate Simon Wright on surpassing 'Legend' status and gaining the HERO 'Long Service Award.' Simon's name will now be proudly added to the ever-growing list of employees who have worked for Netmatters for 10 years!
Simon joined Netmatters in November 2012 after Graduating from Lincoln university with a degree in Computer Information Systems. Simon began his Netmatters journey as a Junior Web Developer and since then has worked his way up the department to become Software Development Manager, becoming a vital member of the team.
Not only does Simon go above and beyond for our clients, but he also works extremely hard to achieve the best for the web development department. Simon works closely with our innovative Developer Training Team in addition to running a team of experience developers.
It doesn't seem 5 minutes since Simon turned up for interview back at our Attleborough office and wowed us with his enthusiasm. He is very conscientious and has always gone above and beyond which can be seen in the number of notable nominations he has had over the years. Simon has grown with the business and managed to maintain a positive attitude at all times. He is a pleasure to work with and Netmatters has greatly benefited from his involvement over the last 10 years. Looking forward to working with him in the future. Congrats on becoming a Hero. - James Gulliver
At Netmatters we believe it is important to celebrate notable milestones, such as Simon's invaluable skills and achieving a HERO status.
As part of Simon's 10 year HERO status, we will plant 250 trees on behalf of Simon to our Ecologi Forrest, helping improve our Carbon Footprint.
A huge thank you from us goes to Simon for his loyalty and hard work!