Scions Visit Sponsors and Smash Hackathon Challenge!

Posted by Netmatters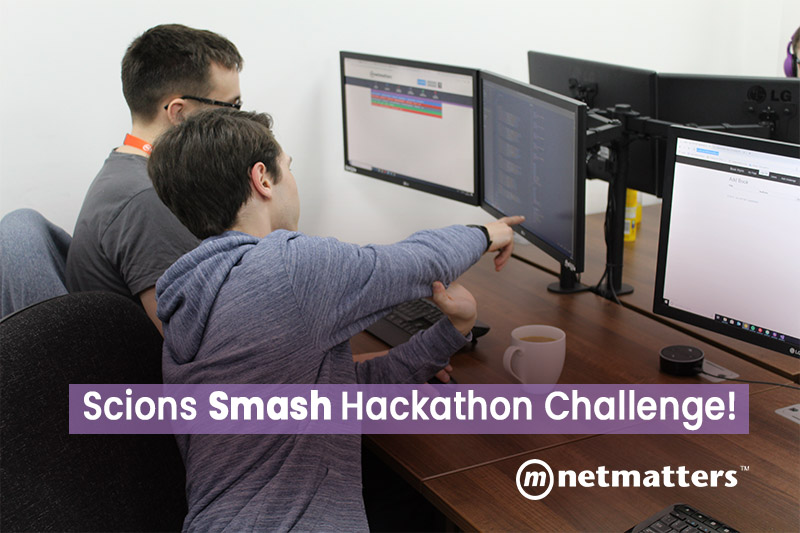 We are happy to share news of a successful visit by three of our Scion Coalition Scheme candidates to their sponsor Modality Systems. We'd like to thank Modality Systems for not only welcoming our Scions, but for inviting them to join an exciting Hackathon challenge with their in-house team.

Modality Systems are the 'world's largest dedicated Microsoft communications practice', transforming businesses by helping them get the maximum possible value from cloud-based software. They have been an enthusiastic sponsor of our junior developer training scheme since the end of last year.
For many of our Scions, Netmatters has been the first experience of life in a professional web developer environment. Therefore, visiting the premises of their sponsor and potential employer was an important step in their burgeoning career.
We are very pleased to report that all three candidates performed exceptionally well in the Hackathon challenge, which involved creating a communications bot. The Scions integrated themselves seamlessly amongst the Modality Systems team, and made the most of the opportunity to show how much they have learnt since starting the scheme.

It is clear all three candidates played a vital part in the end product. The communications bot they helped create was deemed worthy of being demoed to a Microsoft corporate team – a fantastic achievement for our trainee web developers. Rob Taylor, the Software Engineering Team Lead for Modality Systems, had this to say about our Scions:
"Modality Systems has been sponsoring the Scion Coalition Scheme since its launch in April 2018 to help its development team in Norwich find new talent. In February 2019, I had the pleasure of welcoming three Scion students to take part in a 'hackathon' to build a new prototype product.
Working on a new project in a new environment can be a daunting prospect, even to an experienced developer, but all three students took it in their stride. During the planning phase, they asked excellent questions to make sure they understood what was required, as well as contributing their own ideas.
At the end of the three-day workshop, we had a fully functional proof of concept for the project. We were impressed by both the knowledge of the Scion students and the way they applied themselves."
More and more businesses are realising the benefits of becoming sponsors for our Scion Coalition Scheme. Sponsoring a Scion means you will get all the benefits of nurturing the next generation of technical talent. You will be able to take on someone driven and enthusiastic with proven technical skills, someone sure to bring long term value to those who invest in their growth. This is sure to save companies countless amounts on training and recruitment.

If you want to make a difference in someone's career, as well as get bright and talented junior developers for your business, contact Netmatters today to find out more about becoming a Scion Coalition Scheme sponsor. Contact us via the form below, or ring us on 01603 515007 today.