Rob Anthony - Netmatters 5 Year Legend

Posted by Netmatters
8th September 2023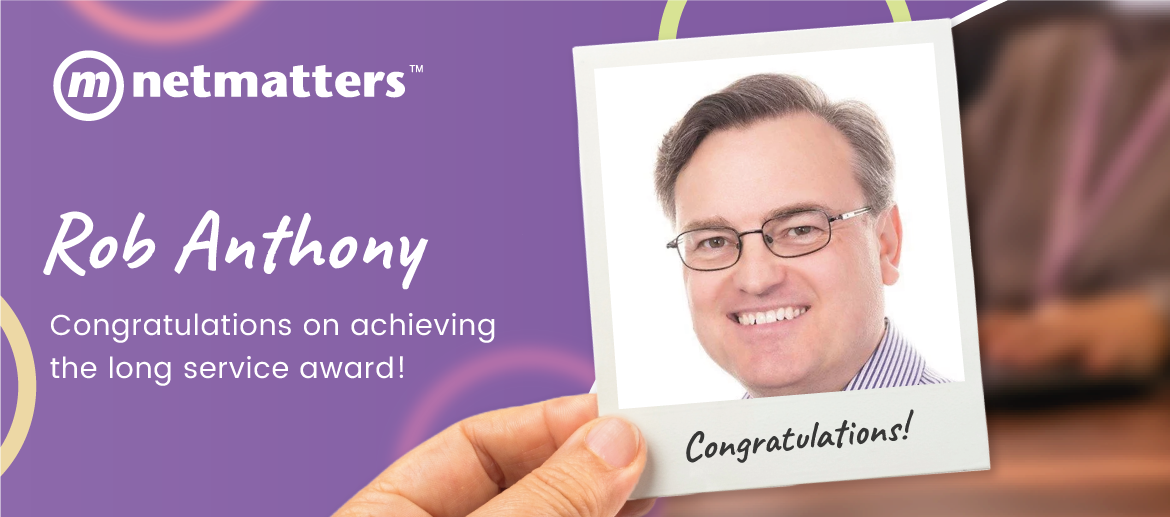 Today we celebrate the amazing achievements of Rob Anthony as he champions the Netmatters Long Service Award, entering the hall of fame as our latest 'Legend'.
Rob joined Netmatters 5 years ago after a change in career. Moving from his previous role as an established teacher – something that he loved – Rob searched for a new challenge, utilising all the skills that he had learnt, he decided to join our famous Scion Coalition programme, training in the landscape of tech and web development, before joining us here as a junior developer.
Every day we have seen an everlasting dedication to outstanding performance, a passion to learn, and a willingness to help with process and department improvements. With such a commitment to success, Rob quickly progressed in the world of web development and today, we're thrilled to have Rob as a technical lead on several projects within the team, putting his growing skills to use as he oversees the planning and assists with technical works for his team.
Thank you for your continued hard work and inspiration, Rob, and congratulations on becoming a certified legend!
Joining us 5 years ago after a complete career change, Rob has gone from strength to strength. Always willing to pick up a challenge and get stuck in, and always happy to help bring the rest of the team along with his ever-growing experience. Rob has been a solid and dependable member of the team and we're incredibly happy and lucky to have him with us! - Simon Wright
As part of Rob's 5-year Legend status, Netmatters have planted a further 250 trees in our Ecologi Forest to help improve our Carbon Footprint. Check out the latest progress of our Ecologi Scheme.
The 'Long Service Award' is just one of the ways that we ensure that all our employees feel valued for their hard work and dedication.
Netmatters are always looking to hire bright and talented individuals, so if you'd like an informal chat – even if we're not advertising for your specific role – don't hesitate to send your CV and cover letter here.