Peter Holmes - Netmatters 5 Year Legend

Posted by Netmatters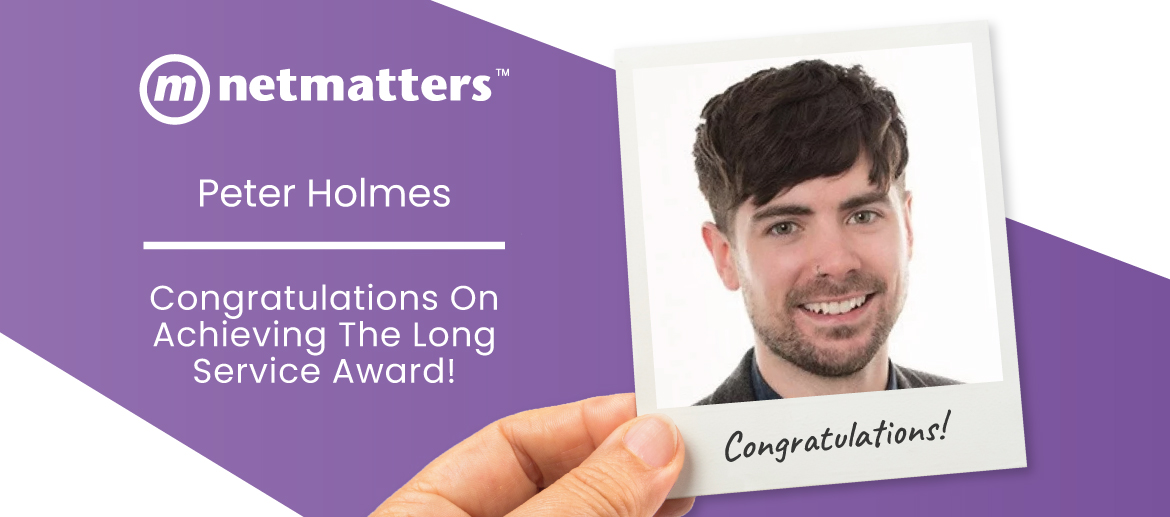 Netmatters would like to take this time to say a huge congratulations to Peter Holmes on gaining the 'Long Service Award' and becoming a Netmatters 5-year LEGEND.
Peter joined us in 2017 on The Scion Coalition Scheme. Since joining Netmatters, Peter has worked his way up the web development department and is an extremely valued member of the team.
Peter is always focused on customer objectives, takes on extra responsibilities, and makes noticeable strides in taking the quality of his work to the next level.
Pete joined Netmatters 5 years ago as one of our first-ever group of Scions to train with the company. In this time he's grown as a developer from strength to strength, picking up more challenging work and leading projects within his squad.
Now Pete is one of the core members of the team, trusted to provide high quality, effective and efficient development to some of our largest customers.
Thank you Pete for your years of service, here's to the next 5! – Simon Wright
As part of Peter's 5-year Legend status, Netmatters have planned a further 250 trees to our Ecologi Forrest to help improve our Carbon Footprint! You can see the latest progress of our Ecologi scheme.
The 'Long Service Award' is just one of the ways that we ensure that all of our employees feel values for their hard work and dedication.
Netmatters are always looking to hire bright and talented individuals, so if you'd like an informal chat – even if we're not advertising for your specific role – don't hesitate to send your CV and cover letter here.