Netmatters Team Completes London Landmark Half Marathon to Support CCHS UK

Posted by Netmatters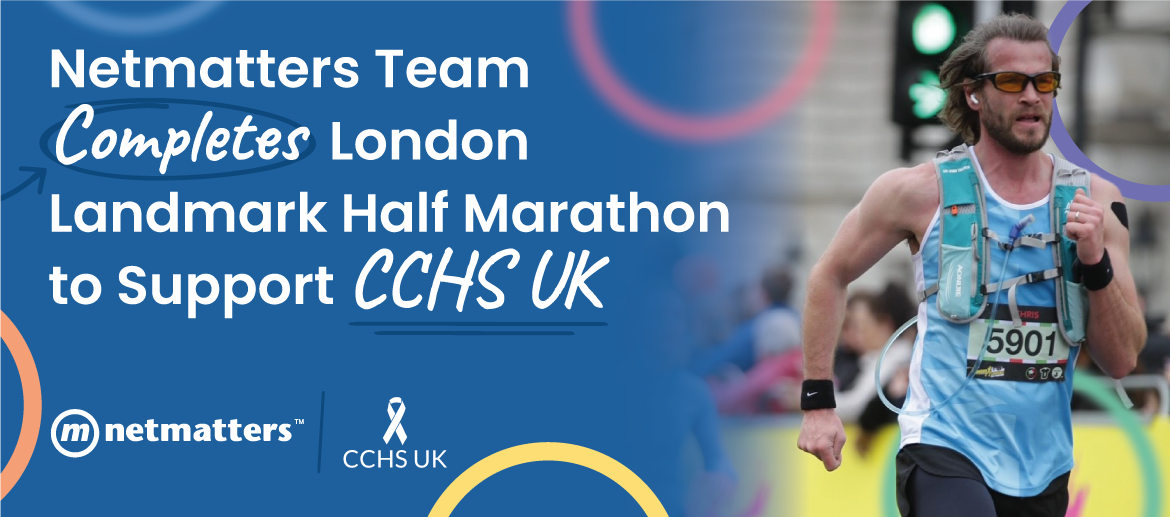 We are proud to announce that on Sunday 2nd April, three members of the Netmatters team ran the London Landmark Half Marathon for CCHS UK.

CCHS UK, short for Congenital Hypoventilation Syndrome, is a genetic condition affecting the automatic control of breathing. People with CCHS cannot respond to increased CO2 levels that prompt an individual to draw a breath, meaning CCHS individuals are unable to breathe.
CCHS is caused by cell mutation which can be inherited, but 90% of the time occurs from a random mutation of the PHOX2B gene.
In order for an individual with CCHS to be treated and kept safe, a ventilator is needed to breathe for them by blowing air pressure through a tracheostomy or a mask over their nose or face. As with most rare conditions, little funding is available for research to learn more about the condition and support families in need.
CCHS UK relies heavily on donations and fundraising activities to support families living with this condition and to research into better care and treatment options for those affected.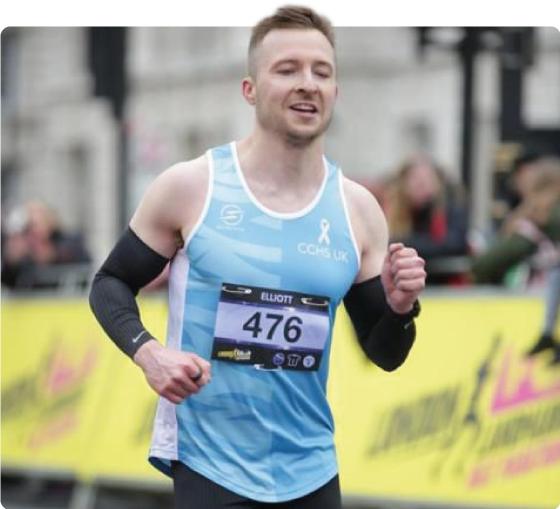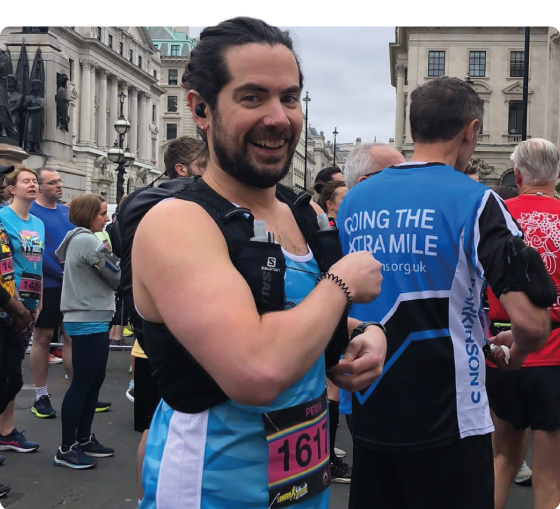 On Sunday 2nd April, Chris Gulliver, Elliott Peacock and Peter Holmes participated in the London Landmark Half Marathon. London's central half marathon takes runners through Westminster and the City allowing individuals to absorb the sights and sounds of London and its most famous landmarks.
The Netmatters team were hugely successful in fundraising for the event, raising a total of £860 between them so far.
Congratulations to Elliott, Peter and Chris on your awesome achievement – the Netmatters team is very proud of you all!
Want to donate? It's still not too late to sponsor our fantastic runners and give to a much-need cause. You can show your support via Peter Holmes, Chris Gulliver, and Elliott Peacock's JustGiving pages.