Happy 30th Birthday Drew!

Posted by Netmatters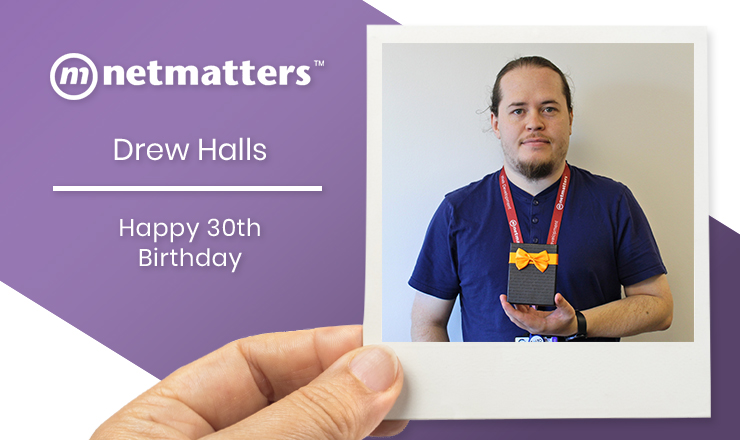 Happy 30th Birthday Drew!
Drew joined us in April 2012 and since then has become a valuable member of our web development team. He always approaches work with enthusiasm and dedication to achieve the best for both our customers and the web team as a whole. He tackles all issues head on and always provides an expert, well delivered service on behalf of Netmatters.
"Drew has been with Netmatters for over 7 years and has established himself as a key member of the team. He's always willing to share his knowledge with the rest of the team, and is never shy to bring a bit of humour to the department! Happy 30th Drew." - Josh Ralph, Web Development Manager
At Netmatters, we like to celebrate notable milestones in the lives of every member of our ever-growing team. It also gives us the opportunity to 'sing their praises' and recognise their invaluable skills and all the hard work they do.
A big thank you from us goes to Drew for his continued support within his role. We hope that he has a great birthday!
Think there could be an web development career in your future? Take a look at our current job opportunities, including our web developer training program which has just launched a self-funded option. We are always on the lookout for young, fresh talent at Netmatters. If you're passionate individual and you think you'd be in your element at one of the most progressive tech companies in East Anglia, get in touch today via the form below or us on 01603 515007.