Coronavirus Update: We are here to support you

Posted by James Gulliver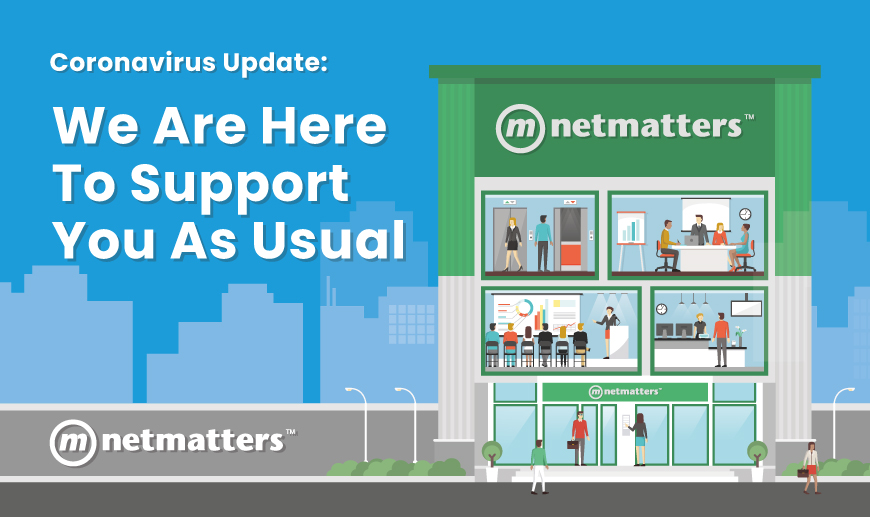 With so much uncertainty across the UK and around the world at the moment, there are many questions as to what is going to happen next.

We wanted to take this time to reassure all of our existing and potential new customers that we are operating our business as usual to be able to offer support throughout this difficult time.
Continuity of Support:
We recognize that during this difficult period, you need the support of your technology partner to be able to keep your business functioning as much as physically possible. It was important for us to construct and deliver a robust plan that allowed us to deliver the same level of support that we always have across the full range of services.
Rest assured that throughout this crisis, at no point, will we be completely shutting down.
Over the last few weeks, we have activated our Coronavirus plan and we are confident that we are going to be able to continue working as we normally would until this issue is resolved.
What we are doing:
At this time, our premises remain open.

However, over the last few weeks, we have officially implemented our site split. This means staff from our Gorleston and Wymondham offices are being kept completely physically separate from each other, with no crossover, in order to prevent the spread of the virus as much as possible. This also means we have two help desk locations. If for any reason we have to close one down, the other will still be available to assist you with any IT support enquiries that arise.
We have implemented home working for many of our departments where it is not essential for them to come into the office. This has allowed our staff to remain at a lower risk of infection whilst allowing us to continue to deliver the same outstanding service you expect from our digital marketing, IT support, web development and software development teams – all with minimal disruption.
Our business system is centralized so that it can be accessed remotely and as such, all of our deliverables for clients can continue as normal. For us, how we work has not changed and we are still able to operate at the same standard as usual, providing a good quality hour, every hour.
Staying connected:
Throughout all of the chaos and confusion, one of our main priorities is to stay connected to our customers and have the functionality to communicate freely.

Our phone lines are cloud-based, which again means that for us, we can be reached in the usual way including through direct lines to each member of our staff.
If you have any questions or queries at any time, our staff are available to be reached during the usual office hours and will help you with anything that may arise.
Let us help you:
Our plan is well thought out, effective and resilient. Whilst we cannot predict what will happen in the near future, we can say with certainty that for Netmatters, we will be continuing to work as normal.

If we can provide any assistance on how to build a contingency plan for your business or you have any concerns on how we will be managing your account moving forward, we encourage you to get in touch with us directly to discuss further.
All of our contact information can be found here.
Or use the contact form below to submit your enquiry.
We thank all of our clients for the continued support through this difficult time.