Ashley Ward Celebrates His 30th Birthday!

Posted by Netmatters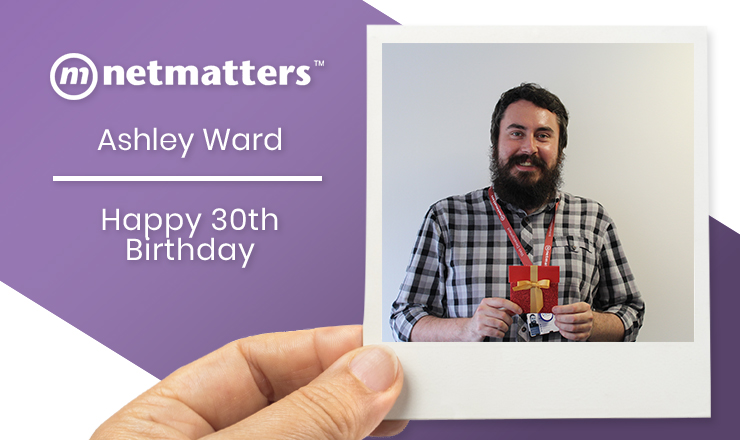 Throughout his time at Netmatters, Ashley Ward has shown passion and dedication in his role as a Web Developer. He has become a valuable asset to the Web Development team, and is continuously working hard to achieve only the best for our customers and the department. He has been praised for his positive attitude and always strives to go above and beyond for the team and business.

We would like to thank Ashley for all of the hard work he has done and continues to do so on a daily basis, as well as ensuring that every experience our customers have, is a positive one.
We are also extremely grateful for his baking skills, providing the team with exceptional brownies.
Drawing upon his experience to empower and guide fellow staff members, Ashley is a fantastic example of why teamwork is one of our core values at Netmatters.
At Netmatters we like to celebrate notable milestones in the lives of every member of our ever-growing team. It also gives us the opportunity to 'sing their praises' and recognise their invaluable skills and all the hard work they do.
We would like to offer our thanks to Ashley and wish him a happy 30th birthday!
Looking to kick start your career in the tech industry? Why not take a look at our current career opportunities including our fully funded web developer training program. We are currently on the lookout for fresh, bright talent at Netmatters. If you think you've got what it takes to be part of one of the most progressive tech companies in East Anglia, get in touch today and register your interest with our friendly expert team.
You can contact us via the form below, or ring us on 01603 515007 today.