Ashley Ward - Netmatters 5 Year Legend

Posted by Netmatters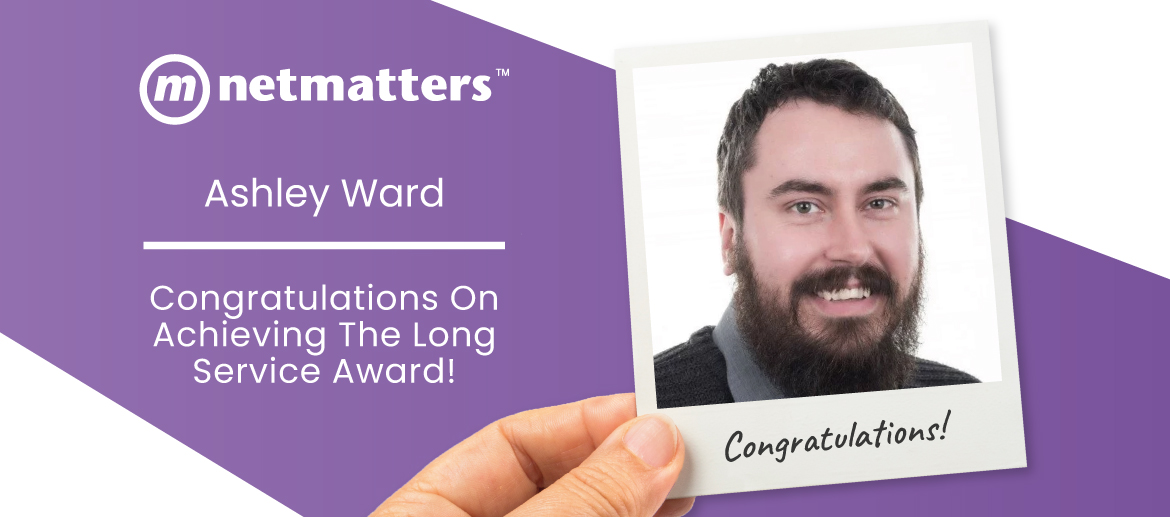 Congratulations to Ashley Ward for achieving Netmatters' Long Service Award and becoming the latest 'Five Year Legend' on our ever-growing list.
Since joining Netmatters in January 2018 as part of our Scion Training Scheme, Ashley has progressed to Senior Web Developer, and since 2019, has been leading his own squad.
Throughout his time at Netmatters, Ashley has consistently put 110% into every task, often working unsociable hours to meet deadlines, whilst also being described as a 'top tier' mentor by his team members. As a result, Ash is regularly appearing in our Notable of the Month nominations and also won Most Improved Notable of the Year in 2020!
Congratulations on your achievement Ashley, we can't wait to see you grow over the next 5 years!
It's been a pleasure watching Ash grow from a member of our Scion Scheme into the valuable member of the team he is today. His cool and calm attitude, combined with a great work ethic and nurturing attitude towards his squad, is greatly appreciated and does not go unnoticed. Congratulations on becoming a Netmatters Legend! – Simon Wright
As with all our Legends, Ashley's 5-year status means we plant another 250 trees to our Ecologi forest to help improve our carbon footprint. You can see the latest progress of our Ecologi scheme here.
The 'Long Service Award' is just one of the ways we ensure that all of our employees feel valued for their hard work and dedication.
Netmatters are always looking to hire bright and talented individuals, so if you'd like an informal chat – even if we're not advertising for your specific role – don't hesitate to send your CV and cover letter here.