Netmatters Road To Net Zero

Posted by Netmatters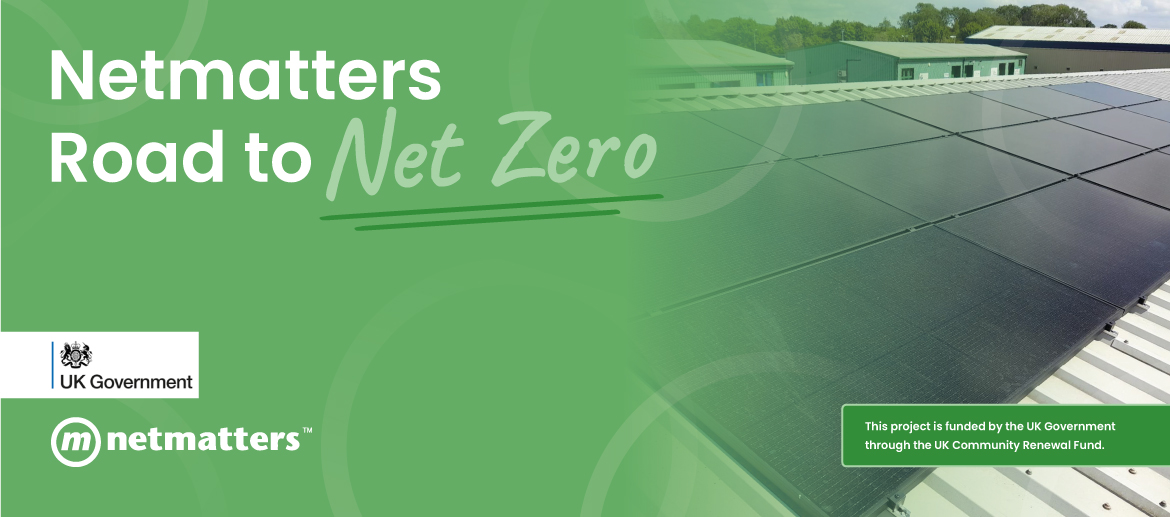 Driving through our 'Road to Net Zero'
We have some fantastic news to share regarding our latest addition to the Wymondham offices - you may have noticed our new solar panels being installed, on both units 9 and 13. Always progressing our eco-measures as part of our T.R.U.E values, this is a brilliant addition to our everyday efficiency in ensuring Netmatters is carbon neutral and leading the way for eco-friendly solutions.
This project is funded by the UK Government through the UK Community Renewal Fund. More information on the fund can be found here. The UK Community Renewal Fund will provide £220 million additional funding to help places across to UK prepare for the introduction of the UK Shared Prosperity Fund.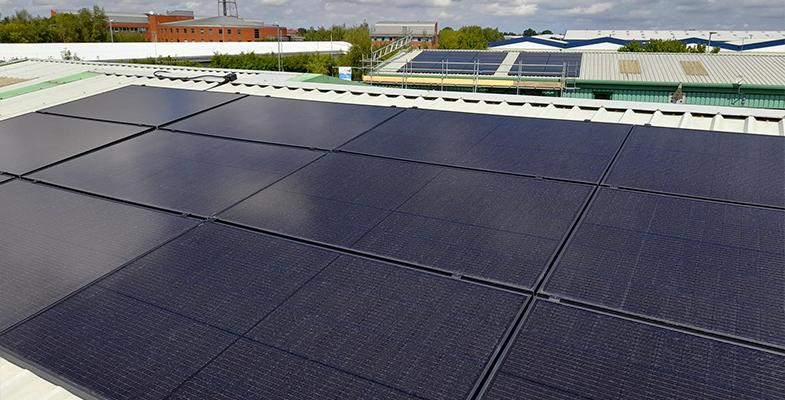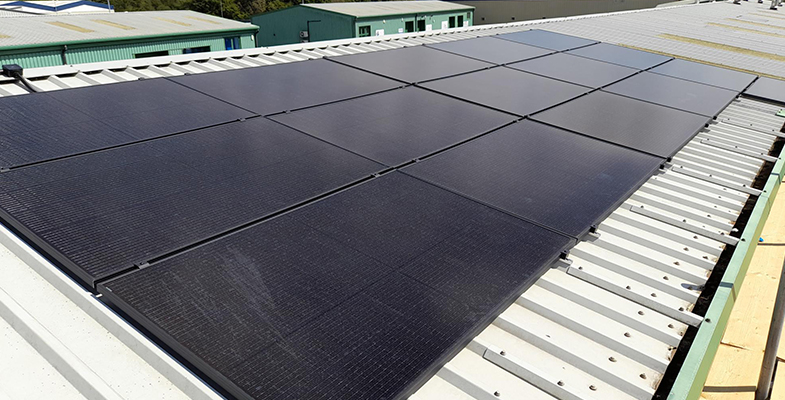 Further details on each unit can be seen as below:
Unit 13 Penfold Drive - The property is expected to consume 10000kWh of electricity each year. Around 31% of this (3115 kWh) is expected to be supplied directly by the solar array. Another 16% (1560 kWh) is supplied from the storage battery. The remaining 53% (5363 kWh) is supplied from the grid.
Unit 11 - Penfold Drive The property is expected to consume 4600kWh of electricity each year. Around 34% of this (1569 kWh) is expected to be supplied directly by the solar array. The remaining 66% (3046 kWh) is supplied from the grid.
By turning to more sustainable sources of electricity, means that we can further progress the 'Road to Net Zero' effectively, creating ever-greener opportunities and solutions within Netmatters.
Find out more on our environmental news here.
Achieving Carbon Neutrality
Achieving carbon neutrality is something all businesses should aspire to. The advantages are not just environmental but can also reflect positively on your company.
We proudly announced in March 2021 that we had reached carbon neutral status. We committed to the Ecologi programme to track our progress.
Now we are in 2022, our goal has been the same, to reduce our atmospheric CO2 levels. We have seen many positive changes with the adoption of our fully electric company car scheme and our new solar panel installations. Netmatters is joining companies around the world to work towards a greener future.
So far Netmatters has been able to plant 5,961 real trees and offset 287.4 tonnes of CO2e which has saved 862 metre2 of ice!
How to join the Carbon Neutral Challenge?
Becoming a carbon neutral business can be a daunting prospect and can be a real challenge where to begin. Luckily we at Netmatters have 3 top tips to get you started.
Fully assess your business and its current CO2 emissions output. From here you can set realistic targets and weigh up the benefits that fall in line with current objectives.
Join Ecologi and see firsthand your business's impact on the environment. Ecologi will plant an additional 30 trees in both your forest and ours if you join today.
Be patient. Everyone will be on different trajectories, but each will have the same goal in mind. Focus on progress and not perfection.
You can see details of all of the projects that we have supported on our Ecologi profile here
See our current milestones:

There are various advantages to becoming a carbon neutral enterprise. Whether you start by encouraging a cycle to work scheme or use introduce energy saving lighting in the office. Each action will contribute to the direction of a carbon neutral environment.
We at Netmatters are delighted to carry on and enhance our ecological footprint and remain carbon neutral.
You can see more about our environmental policy and work here.