Netmatters Blimp: Launching Our Blimp 22nd August

Posted by Netmatters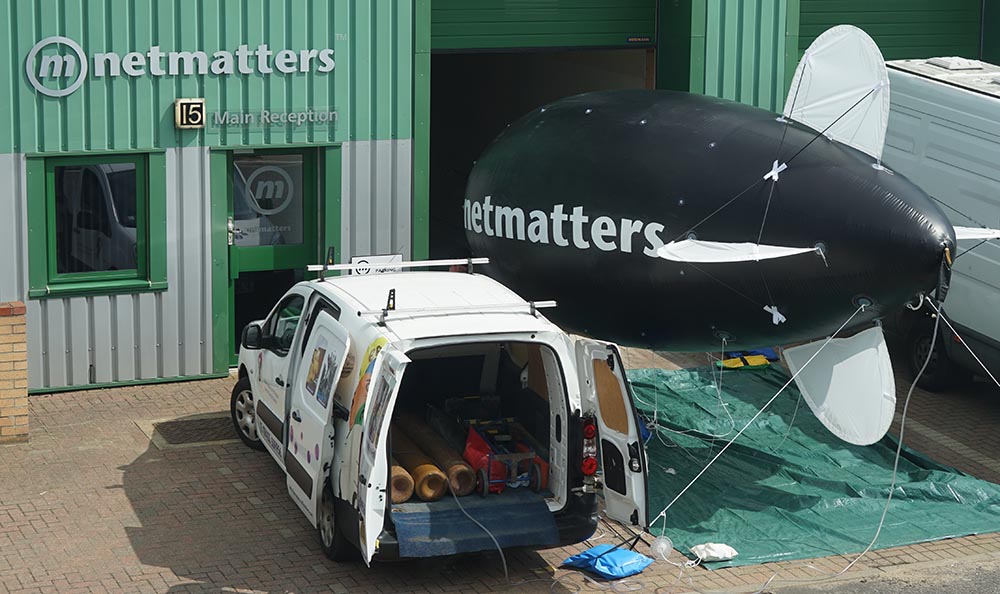 You may have seen that we've sought permission to install a blimp from our Wymondham office. We've always aimed high at Netmatters, so we can confirm that we're taking that ambition one step further!
Our blimp is approximately 20ft in length and 8ft in height. We intend it to be flown at 60 metres above our office during daylight hours until March 5th 2019.
We will be officially launching the blimp on Wednesday 22nd August at 1pm so keep your eyes on the sky. Below is the team getting the blimp ready for the big launch: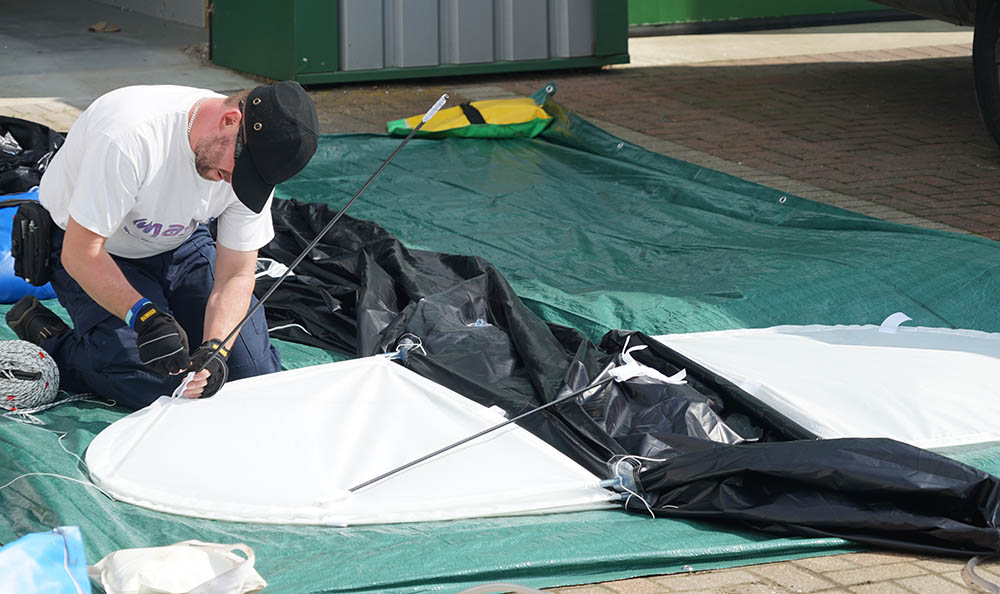 We opted for a black blimp with our Netmatters logo. This will be a familiar sight for many businesses, as it refers to the uniforms of our IT and technical support team. Since one of our main specialties is cloud-based technology, what better way to promote it than in the air!
We want to highlight the work we do in keeping business's IT up and running. We also want to put Norfolk on the map as a new hub for commercial innovation and digital technology.
As we are based so closely to the A11, the blimp will be seen by the 700,000 vehicles driving down every year, according to the Norfolk Transport Department. This is also the site of the proposed Tech Corridor linking Norfolk, Suffolk and Cambridgeshire. The Tech Corridor is an initiative designed to drive investment in the area's tech community. This has been predicted to boost the regional economy by an additional £2.75 billion.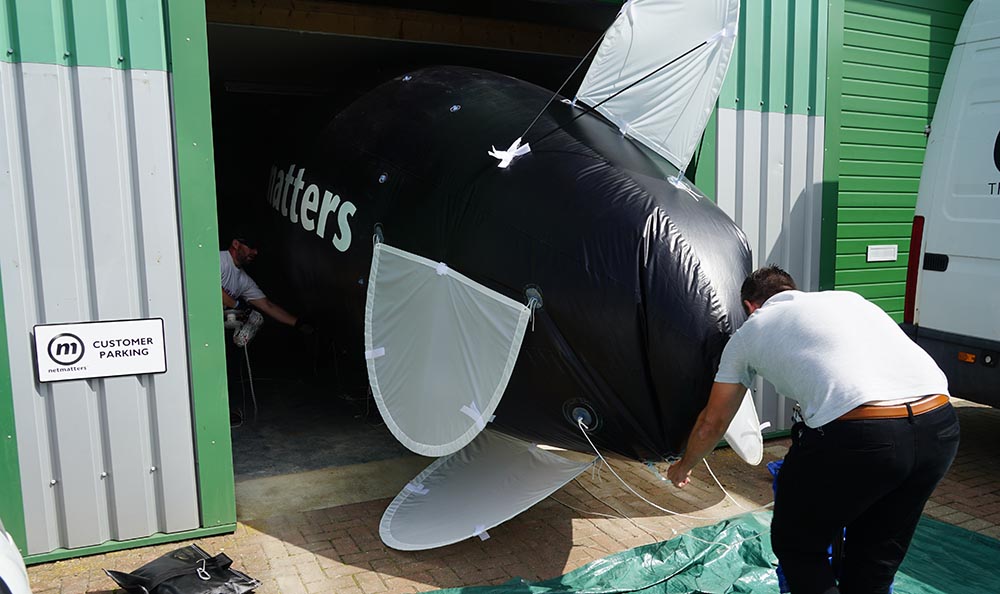 We're excited at the prospect of gaining more visibility in the area with our blimp. We've always been motivated to do what we can for the community. A great example of this is our Scion Coalition Scheme (SCS). We take on people passionate about software development, the majority having little to no experience. Candidates receive intensive, hands-on training supported by senior staff, equipping them to succeed in a junior developer role.

We have secured planning permission from the local council and the Civil Aviation Authority (CAA) specifying that the blimp will not be flown above 200 feet or in bad weather conditions. It must also not be left unattended, unless it is fitted with a device that will deflate the balloon it if it breaks free from its tethers.
We hope you keep your eyes fixed on the skies for our blimp launch on Wednesday 22nd August.
Do you want to rise above your competitors? We specialise in web design and development, IT, digital marketing, telecoms and cybersecurity. With our bespoke digital solutions, the sky is the limit for what we can achieve for your business. You can contact us via the form below, or ring us on 01603 515007 today.