Netmatters 10 Year Anniversary

Posted by Netmatters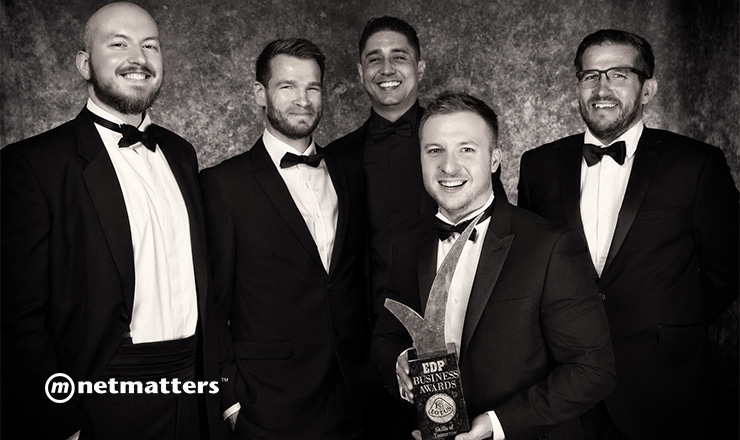 We are very happy to announce that Netmatters is celebrating its 10 year anniversary. We are constantly looking forward, so it feels rewarding to be able to look back and see how much we've achieved over the past 10 years. One thing we've realised is how many different ways a company can grow for the better.
When we started Netmatters, we centred everything around our TRUE values: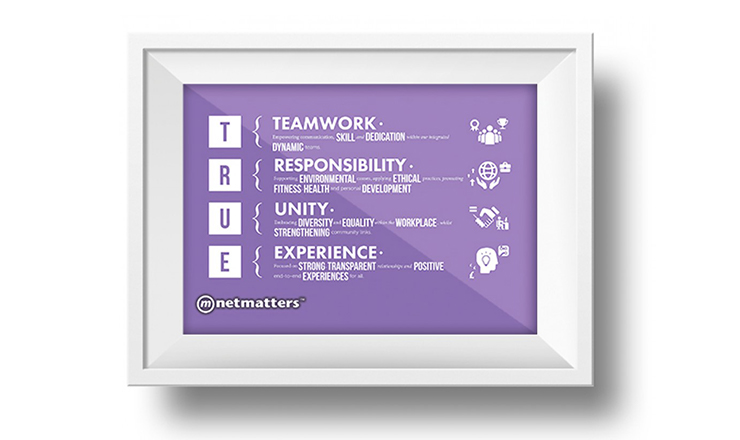 These values have been integral to our success - with every day providing an opportunity to deliver on what those values represent.

Between 2008 and 2018 we have grown from having 2 employees to over 60 full-time staff. In a competitive industry, we feel proud to have expanded at this rate, whilst consistently maintaining profit on a month by month basis.
What has been fantastic about our growth is that we've been able to spend it alongside key, long-serving members of staff - one of these being Ola Lawal, one of our Senior Web Developers:
I was employee number 6, and it's been exciting growing with the company to 60 (and counting!) happy and dedicated team members in 7 short years. Our impressive growth rate, as well as our high customer & staff retention rate, is testimony to our effective leadership, stellar team members, and the efficacy of our shared values and ethos.
In 2013 Netmatters changed locations, previously based in Attleborough, we moved to our current Wymondham office. This office space was much larger, in anticipation of further growth.
We also fitted a gym, this would help us promote a healthy lifestyle to our current and future employees. It was also around this time that Elliott Peacock was promoted to become our third Director. Fast forward to last Christmas, when Adam Greer was also promoted to his current role as Technical Director, taking our total to 4 company directors.
Netmatters began making acquisitions in 2010. Since then, we have further acquired a total of 10 businesses - an impressive feat for any 10 year old business. Our recent acquisition of Gapton Computers early this year is by far one of our largest. Since its beginning in 2008, Gapton Computers supported the technical infrastructure of businesses throughout the Great Yarmouth area. The merger established us as one of the region's largest full-service technology agencies.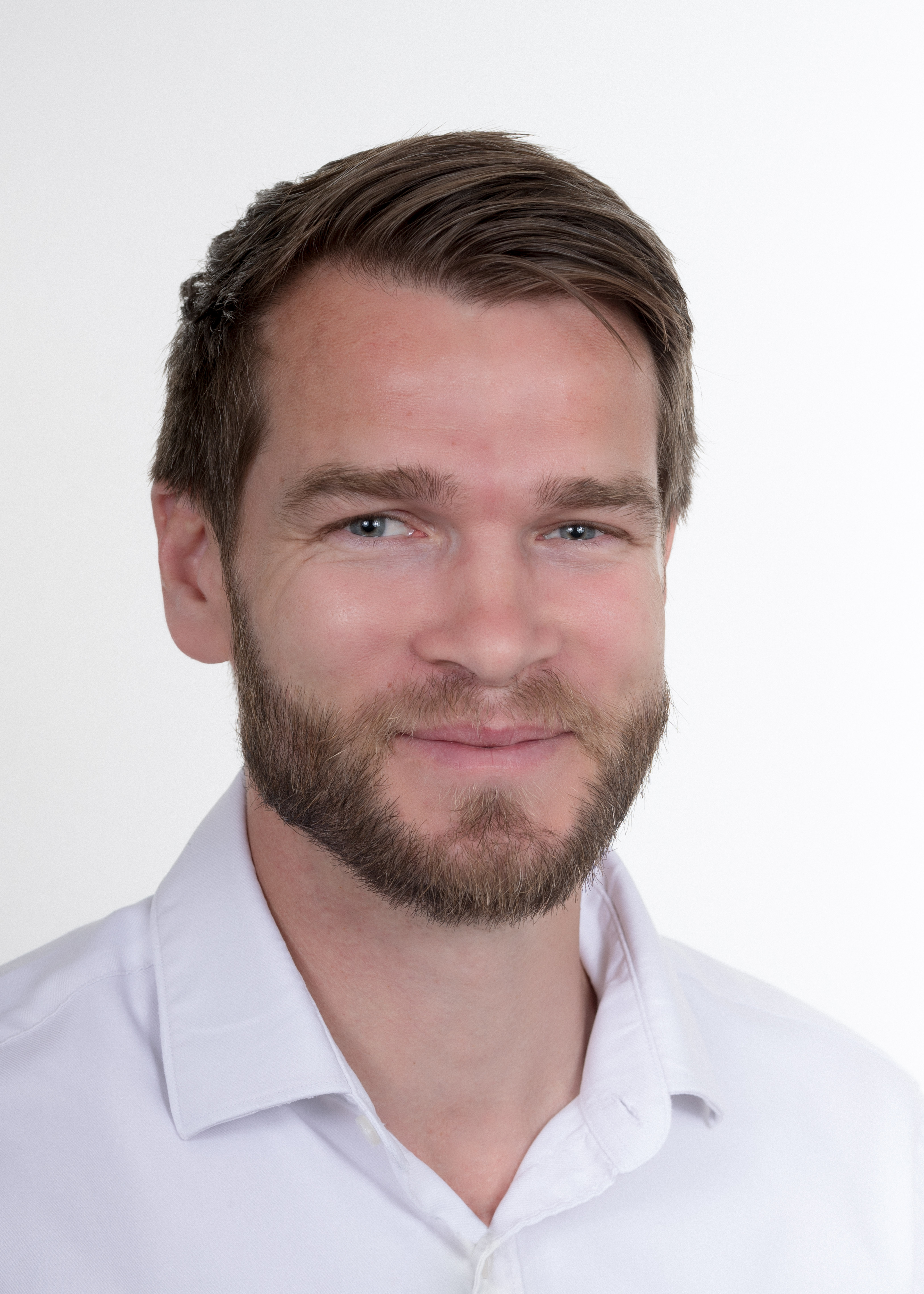 Our true values provided the common ground needed for successful acquisitions. Both companies strive to take ownership of providing customers the support they need for success. These are the same values that have been rewarded with notable accolades.

We have also been recognised for the company's environmental awareness - being shortlisted for the Norfolk and Norwich Eco Awards at the beginning of 2018. This was primarily due to our transition to a 'paperless' office, reducing paper waste by 98%. We also installed LED lighting throughout the office, reducing electricity consumption by up to 10.6p/kWh.

We have very recently been nominated at the Eastern Daily Press' Norfolk Business Awards 2018, walking away with the trophy for winning the "Skills of Tomorrow" category. This recognised our efforts in providing training to local talent with a keen interest to join the tech industry with our Scion Coalition Scheme (SCS).
The SCS is an intensive on-site training program, helping bright and dedicated people start an exciting career in software development. Working in partnership with the Department of Work and Pensions, as well as an array of local sponsors, we are delighted to be able to channel our growth into something that benefits our community. Wish us luck for the results!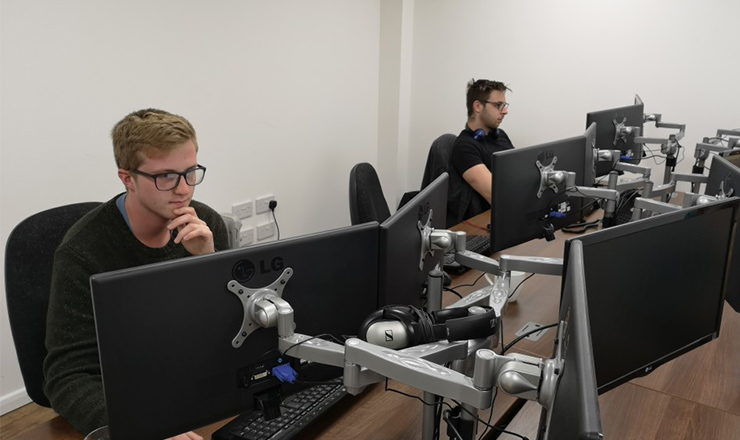 Finally, if you weren't already aware, Netmatters now has a company blimp! This is part of our well-publicised SCS promotion and also to help establish our identity on the Norfolk tech corridor.

It is safe to say that this has been a challenging, surprising but nonetheless rewarding 10 years. It feels incredibly validating to have grown so much whilst retaining the same values throughout. Words cannot describe how thankful we are to our past and present staff, our clients for trusting in our abilities, and everyone else who has helped us along the way.
The future is bright for Netmatters and we want you to be a part of it!
If you want a bespoke digital strategy to help your business reach its goals – whether it be a new website, a tailored marketing campaign or a fool proof cybersecurity structure, contact Netmatters today. You can contact us via the form below, or ring us on 01603 515007 today, to speak to a member of our expert in-house team.