Mark is promoted to New Business Manager

Posted by James Gulliver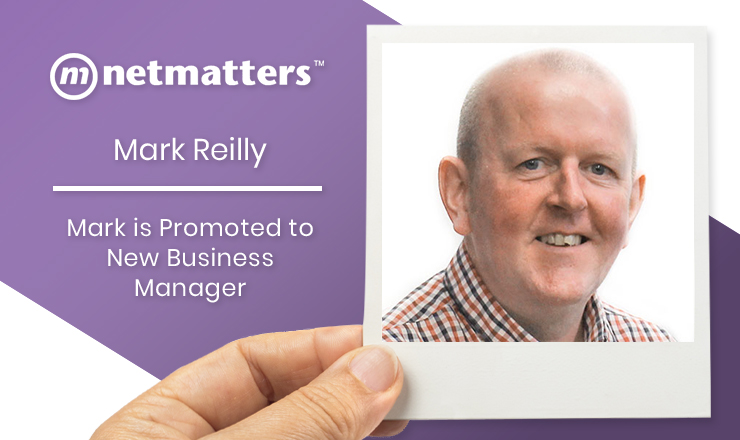 Netmatters is always evolving and day to day, we are growing as a business. We are continuously on the lookout for new opportunities and ways in which we can help other businesses in our community achieve those objectives. The effort to seek out new opportunities is heavily dominated by our excellent telemarketing team that we have at Netmatters, lead by Mark Reilly.
Mark joined us less than a year ago and in that time, he has really hit the ground running in assisting to grow the business whilst also absorbing our overall T.R.U.E values.
His efforts in delivering new business opportunities through outbound marketing are unmatched, with him consistently going above and beyond for Netmatters to achieve what we set out to do.
It is this fantastic work ethic and dedication to the job that has allowed us to to be able to announce that we have recently appointed Mark with a promotion to "New Business Manager"
"Mark is doing a fantastic job in helping drive Netmatters forward even in these challenging times. He has worked hard to deliver results both effectively and consistently since he joined the team and I have been impressed with his always positive attitude along with his overall work ethic. I am pleased to be able to appoint him into his new role" – James Gulliver, Managing Director.
Not only has Mark done well in his own role, he has also thrived in assisting his wider team of telemarketers to ensure they have the training and support required to deliver similar results. When Mark joined us, he was on his own but now, we have an additional two telemarketers under his wing who are both performing consistently. Another testament to Mark and his approach to working.
"I'm approaching the completion of my first year with Netmatters and I've been made to feel so welcome by everyone. They're such a supportive crowd to work with – we all work really hard, the environment is dynamic and the success of the business is no surprise.
I'm so pleased my hard work had been continuously recognised and that I've been entrusted with this important role. Looking forward to stepping up!" – Mark Reilly, New Business Manager
We are continuously looking to grow the company with a strategy that will help empower all employees and lead them to have successful careers within Netmatters. Using innovation, technology, creativity, and vision our team continues to improve in skills and numbers, resulting in the delivery of positive results for all of our clients.
Our services that we provide as an overall company covers various technology business needs and solutions such as, Website Development, Software Development, Digital Marketing, IT Support, Telecoms. If you are interested in any of these services, please do get in contact via the form below, or by ringing 01603 515007.