Lewis Wilby Achieves the Long Service Award

Posted by Netmatters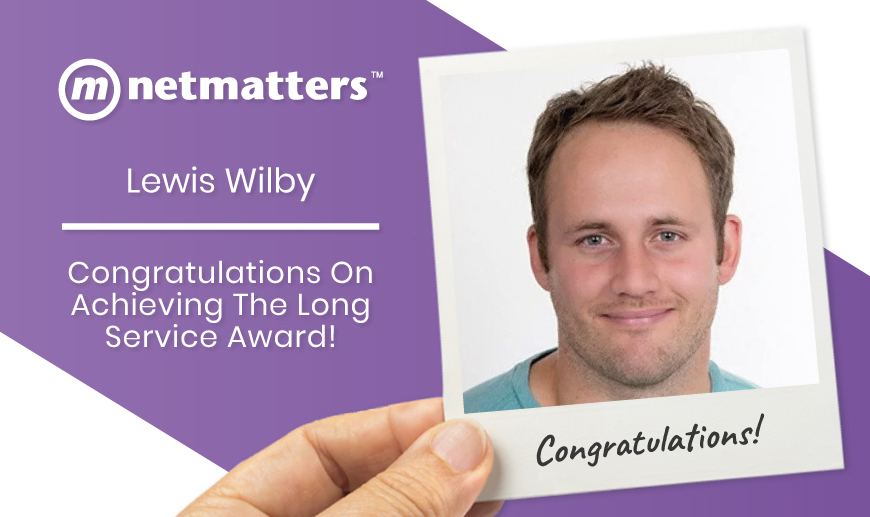 Netmatters would like to take this time to congratulate our Web Developer, Lewis Wilby, on gaining the 'Long Service Award'!

Lewis's name will now be added proudly to the ever-growing list of employees who have worked for Netmatters for 10 years. He is a real asset to the Web Development team, providing fantastic knowledge and experience to every task he completes.
As one of our longest-standing team members, Lewis delivers outstanding work that secures confidence in every client he works with.
Lewis joined us back in 2011 and has worked hard every day since. We have seen great progression in his role over the last 10 years, and we are looking forward to seeing his continued growth in the years to come!
We feel very proud and lucky to have Lewis as part of our team and look forward to the next 10 years!
"A huge congratulations to our longest standing team member Lewis, being with us since 2011 he has helped us grow and flourish by being an incredibly safe pair of hands. His technical capabilities combined with his design flair have made him a core member of the team.

He's helped train multiple people within the department, built countless systems and websites for customers, along with multiple integrations - showing real felxibility in his ability as well as patience and mindfulness. You can always rely on him for his honest opinon!

Lewis always takes a considered approach, with the customers best interests at heart making him a real asset to the team. Thank you for your commitment and here's to the next 10!" – Simon Wright
The 'Long Service Award' is just one of the ways that we ensure that all of our employees feel valued for their hard work and dedication.
Are you interested in joining a company that can provide you with a great career opportunity? Maybe you could be a recipient of the award in years to come…
Netmatters are always looking to hire bright and talented individuals so if you'd like an informal chat – even if we're not advertising for your specific role – don't hesitate to send your CV and cover letter here. Find out if you'd be suitable for any current vacancies today!