Keep an Eye Out: Digital Industry Trends

Posted by Netmatters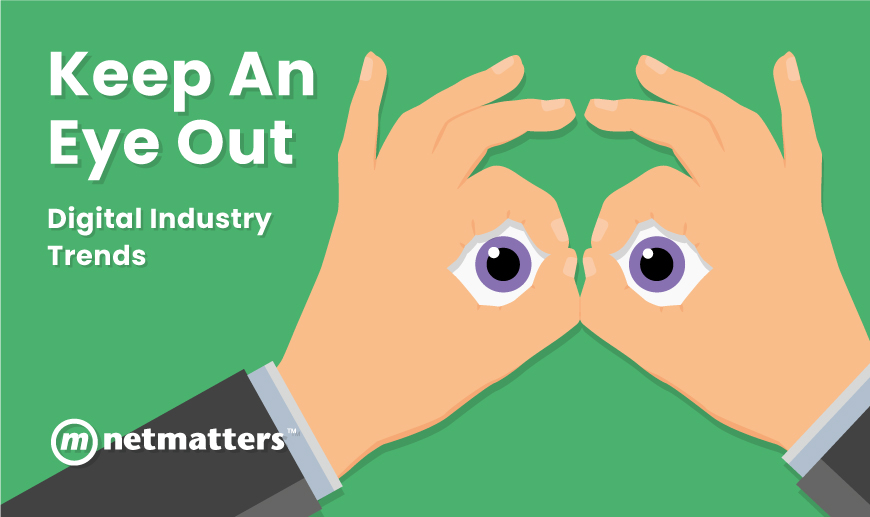 Starting a new year is always exciting. It's a chance to wipe the slate clean and focus on what you want to achieve. It is the perfect time to reflect on where you are and what can be improved to drive your business forward.

Industry wide, we see new developments in technology, services and products that businesses look to utilise to grow their business.
With 2020 now in full swing, we wanted to look at the trends that have emerged and what we can expect in the digital and tech world as we enter a new decade.
Keeping Your Business Supported, Safe and Online:
Digital innovation isn't slowing down – this year will see us take more steps forward in how business operates, the technology that's used and the security needed to ensure it stays safe.

As digital becomes more prominent in the day to day operations of a business, here's what you can expect in the IT and Cyber Security arena:
Saying goodbye to versions of Microsoft - Following the closure of Windows 7 already this year, we also need to be prepared for the end of life support for Microsoft 2010. Whilst the version will still work, all support will cease. All businesses are recommended to upgrade to ensure they are protected from any threats.


The year of the Cloud - It's predicted by the end of the year that 83% of businesses will have moved to the cloud with most assigning 30% of their IT budget to cloud computing. The benefits of the centralised system include flexibility, disaster recovery, software updates and document control. If you haven't moved already, it's the year to do it!


5G for everyone – Faster internet is on its way. Toes were dipped into the water in 2019, but 2020 has been declared the year of 5G. Certain areas already have it but for those who don't, it's time to get excited.
With all of the above, it's pivotal to match your cybersecurity to any changes you make to your online operations. Whilst there are no "trends" it's always trendy to ensure you are maintaining your defences against increasingly sophisticated hackers.
Maximising Your Marketing:
Marketing isn't just a part of your business, it is your business. All other channels depend on how successful the marketing is and if it can get customers through the door. Without marketing, you are essentially invisible.
As it is such a large tool, it's no surprise that it is always evolving and new tricks are emerging to assist your strategy. This year, content is leading the way.
High Quality, Lengthy Content- Content is key! Providing customers with an education is going to be more significant than ever this year. Gone are the days of short form, brief articles, now it's about hitting those word counts in the thousands to answer questions and support potential customers through the decision making process.


Video – As YouTube continues to dominate as a platform, the growth of video marketing is something that you'd expect. In 2020, you can expect to see video at the forefront of delivering key messages to customers to improve engagement and keep users interested.


Personalised Marketing – Customers don't want to be just a number any more. 44% say that they would become repeat buyers if their shopping experience was personalised. With that in mind, targeting your marketing messages will be key to success for your business. Emails addressed specifically to that customer, using chat bots through social media to talk directly to them and exclusive offers based on account activity will all feature heavily in 2020.
Streamline Your Software:
Off-the-shelf software seems like an easy solution to your process problems but for a well-rounded, process driven business, the restrictions of this software may only slow you down.
Bespoke software creates a system that works with you to maintain efficiency, minimises mistakes and in turn generates more revenue. For us, bespoke software is exciting and we are excited to see how we can move it forward this year:
Voice Search Responsiveness – Recent studies have confirmed that half of all online searches will be made through voice by 2020. As it becomes more common, without the relevant software integrated to allow this functionality, you could lose your customer.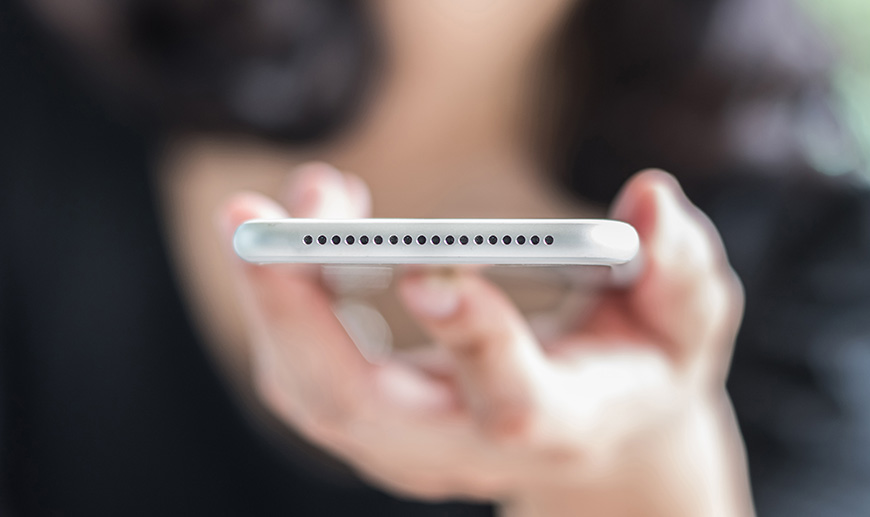 Standing Out Online:
Your website is often the first interaction your customer has with your business so something that stands out and represents you is key.
What customers expect from your website has changed over the years and staying on top of the latest ideas will help you deliver to your customer.

Key things to consider including on your website for the New Year are:
Mobile first design – The rise of the mobile user will only continue with the rollout of 5G connectivity. 48% of buyers use mobiles as the first point of contact to start their search so your website must deliver on speed, functionality and design with mobile in mind.


Keeping it minimal – The user journey must remain as streamlined as possible. Moving around the site needs to be smooth and as such, expect to see a minimal menu function pointing users primarily to top level pages and guiding them through the conversion funnel from there.


Dark Mode – Dark mode is now a huge feature across electrical devices and websites are following suit in 2020. Not only is it easier on the eye but darker versions of the site makes design elements pop along with making it look super modern.
Turning to Telephones
VoIP telephony seemed to sky rocket in 2019 with 3 billion users predicted by the end of 2021. The benefits that using an internet based phone system brings are recognised worldwide.
As it continues to grow, here's what we can expect to see as the phones and associated systems are developed.
Learning the language – Moving forward, the introduction of built-in language translators are in the works. This will allow users to have conversations with people in other countries whilst breaking down the language barrier, allowing a free flowing communication.


Assisted by Artificial Intelligence – Alexa has led the way in voice recognition and we are about to see this in our voIP phones. Voice command is something we can expect in 2020, allowing users to dictate instructions to the phone with an end result of, for example, adding someone into a call or prompting you when a call is missed.


Working with what you've got – Whilst the integration of software with your voIP phones isn't brand new, as we move into the new decade, you will be able to see more advanced developments allowing for better features and other integrations.
Get Trendy With Netmatters
It's an exciting time for us as we assist our customers through new plans implementing some of the trends that we mention.

If you feel you're ready to step out of the box and grow your business with something new this year, we'd love to hear from you.
We have expert teams in place across all areas of our business who can work with you to deliver the perfect plan. We encourage you to get in touch with us using the contact form below to see how we can assist you.