June 2020 Notable Employee

Posted by Netmatters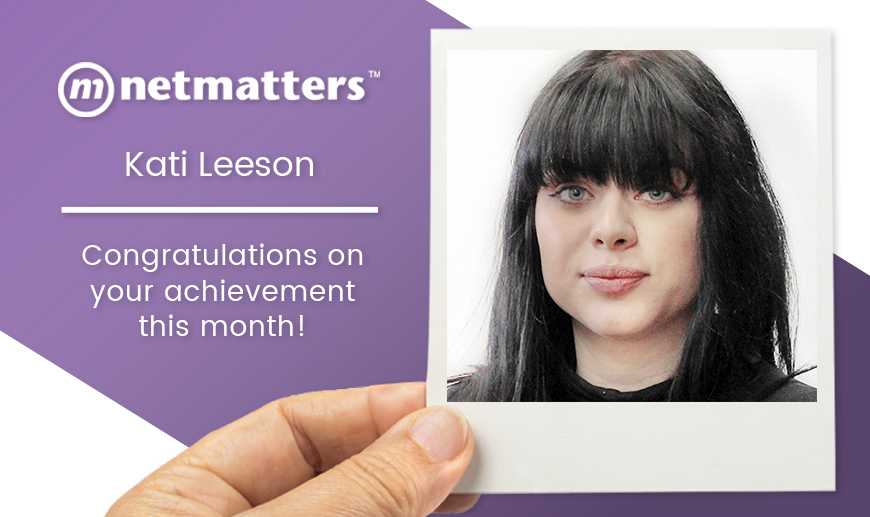 It's the beginning of July which means only one thing here at Netmatters – announcing the winner of the "Notable of Notable Employees" for June 2020. This award is given to a single employee who has exceeded expectations in their day to day role, or has been influential in the company's success during the previous month.
Every department manager is asked to nominate an employee from their department, who they feel has done exceptionally well during the course of the previous month. Each one of these employees is then considered as a candidate for this award. All of our staff continue to work hard to deliver their best during the interesting times we find ourselves in, our notable nominees have all stood out as going above and beyond.
The Notable of Notables is presented to a member of staff who has been doing an excellent job all round, inspiring colleagues, demonstrating a fantastic work ethic and going above and beyond to meet client needs. This month's Notable of Notables is awarded to Kati Leeson!
The Most Notable of Notable Employees
Kati Leeson!
"Putting in a hell of a shift, inspiring work ethic, putting in considerable efforts to ensure clients' needs are met" – Elliot Peacock
"Doing a great job managing her workload and dealing with some very challenging projects" – James Gulliver
Well Done Kati for all your hard work in June!

This month's other Notable Employee Nominations:
Tessa Woodrow – Tessa has been doing a fantastic job of keeping the scion project and our community projects moving along remotely, whilst also ensuring we're keeping the project work moving along for some big retainer customers. – Tom Lancaster
---
Dieter Harper – Continues to receive glowing positive feedback from clients. He has a natural ability to build relationships with clients providing brilliant customer service. – Robert George
---
Elliot Tarling – Elliot is really building his technical knowledge and is always willing to assist his colleagues, no matter the issue. Elliot has also readily been making himself available to conduct on-site work for others when they have been unable to do so. Great team ethic! – Robert George
---
Joe Trower – Doing a sterling job bringing home a solid stream of Telecoms installations. No fuss or drama just results. – James Gulliver
---
Chris Waldie – This guy is fully engaged, he provides excellent feedback and is aware of other things happening in the industry and shares this with the relevant team members at Netmatters. – Chris Gulliver
---
Matthew Chapman – Very thorough with everything he does, provides clear practical feedback, I enjoy working with Matt. – Chris Gulliver
---
Bethany Shakespeare - Nothing is too much trouble, she has been excellent with managing the Covid-Secure risk assessments and bringing our buildings/signage and policies up to standard to achieve Covid-Secure Status as a work place! – Chris Gulliver
---
Matt Hurst – Solid and positive feedback received from Matt on countless things – Chris Gulliver
---
Dieter Harper - Continues to receive positive feedback from Clients, he adopts an approach of being part of the client's team – which provides excellent customer service. – Chris Gulliver
---
Samuel Hopkinson – Since coming back from furlough Sam has had to pick up work for a number of new projects, not all of which straight forward. He's hit the ground running and is really embracing the variety of new things he's working on. - Josh Ralph
---
We would like to show our appreciation to all nominees of this month's Notables award! A huge congratulations to all of those nominated for June, keep up the brilliant standard of work! The Notable Employee Scheme is just one of a range of benefits here at Netmatters, available to all employees.
If you would like to be a part of our fantastic team and be in the running for some extra treats each month, view our open job vacancies today; We're always on the scout for intelligent, motivated individuals to join our ever-increasing team! You can always contact us via the form below, or ring us on 01603 515007 today.