Why is 3CX a great business phone system?

Posted by Netmatters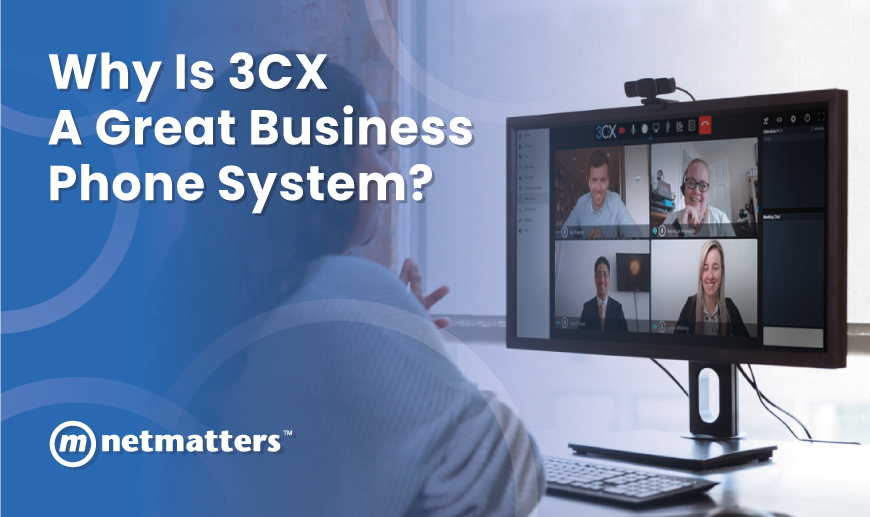 Over the past 18 months, we've all gotten used to online video meetings, working from home, and finding a way of continuing with "business as usual" whilst maintaining customer service and team connections. A reliable business telephone system, video conferencing, and live chat software all help to make the working day much easier for everyone. During the height of the pandemic, we saw a rise in software such as Zoom and Microsoft Teams to allow us to hold meetings or call colleagues. But which is the most efficient, cost-effective software to use?
Here at Netmatters, we use 3CX for all of our communication needs. 3CX is a global leader in business communications. A full communications system, we use it for everything from day-to-day calls with both clients and colleagues, online video meetings, and quick messaging. We have been using 3CX for about 5 years and it proved the ideal tool to facilitate working from home for our people in early 2020.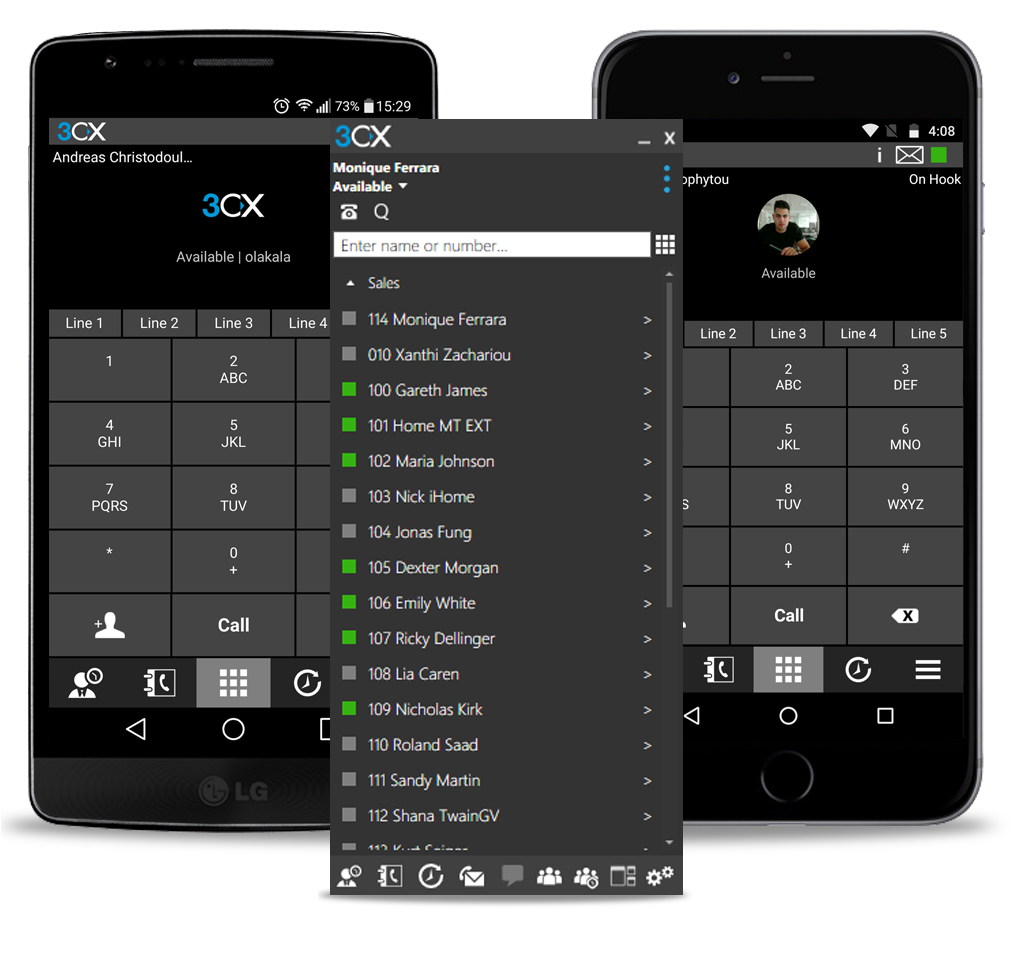 What is 3CX?
3CX is a business telephone system that offers multiple inbound and outbound lines, call routing, voicemail, and call management features. 3CX offers customers a simple, flexible, and affordable solution to call, video, and live chat. This complete communications platform helps businesses increase their productivity, enhance customer experiences, and dramatically cuts costs and management headaches.
Making Calls
Let's start with the basics. You need your office phone system to be able to make, take and transfer calls. The call facility with 3CX is second-to-none. It offers flexibility by being device agnostic, and whether staff are in the office with access to a traditional desk phone, or at home with their mobile phone or laptop they are able to quickly communicate their availability to take calls – thus avoiding missed calls or a breakdown in communication if they aren't on your office system. Calls through 3CX are secure and reliable, wherever your people are. You can choose to deploy the system on-site, in your private cloud account or opt for 3CX to host for you.
Video Conferencing
3CX creates a no-hassle video conferencing experience that doesn't rely on installing any apps as well as being both free and easy to use. It provides presentation facilities and remote assistance tools. Should you wish to join meetings on the go there is an app available to facilitate this. Finally, there are no limits on either the number of attendees or the duration of your meetings.
We use 3CX to have regular internal and external meetings. We can easily schedule meetings, invite both internal and external members to join and we can easily share our screens or presentations to share with the group.
Live Chat
3CX also offers a great way to maximise website conversions through its live chat facility. Through this, you can convert visitors to leads and sales. Chats can be elevated to calls or video. Live chat is a great way to improve customer experience and is an interface for everyone to use.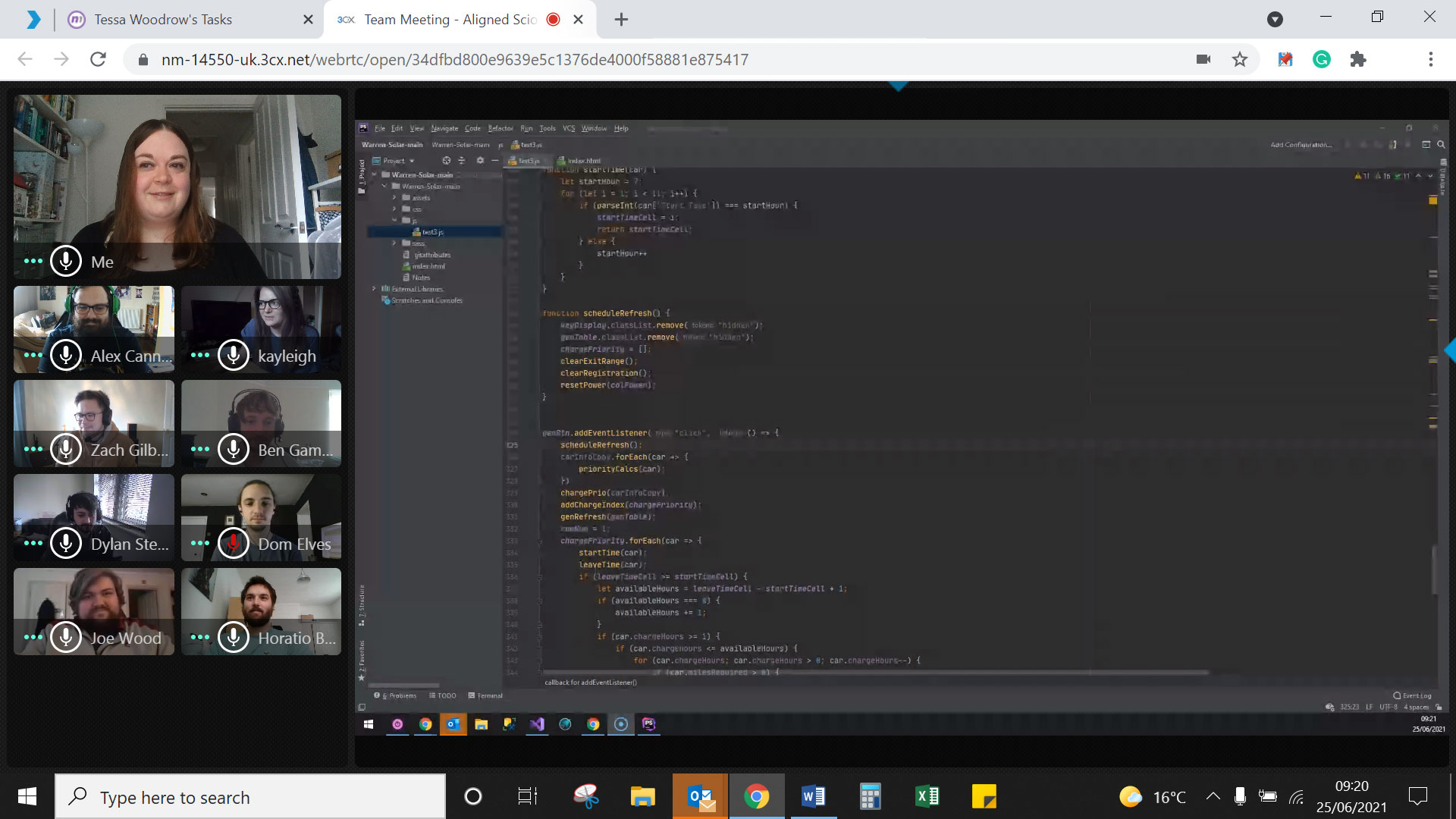 Why choose 3CX over other Communication System Alternatives?

We understand that the search for the best business phone system can be a long one, but we think that 3CX could be the answer you're looking for. It's important to remember that a reliable phone system can help save time and money. Here are a few key selling points of using 3CX:
Cost:
3CX is the only business communications system on the market that charges based on simultaneous calls and not per extension. This gives you scope for scalability within your business, your telephone system can grow with your business.
Hosting & Hardware:
3CX does not tie you into any particular phone, SIP Trunk, or hosting provider. You get to stay in control of your system and data.
Deployment & Management:
Choose a system that is easy to deploy, compatible with your infrastructure, and simple to manage. 3CX can be deployed On-premise on Windows or Linux or in the Cloud hosted by us or in your cloud account (on Google, Azure, or Amazon). The simple to use web-based GUI makes adding extensions and permissions easy for anyone to do, from anywhere.
Working Remotely:
Choose a phone system that can easily allow your workers to work from home. 3CX includes video conferencing, online chat, and mobile apps all integrated and included in the initial price.
Customer Service:
Choose a phone system with integrated call centre features to ensure customer satisfaction. 3CX can link calls to customer records and integrates with the largest number of CRM and Helpdesk packages on the market.
Support:
3CX has over 25,000 partners globally. Netmatters are an experienced Partner, therefore we are qualified in providing and supporting the solution to a high standard.
Credibility:
More than 250,000 global businesses in more than 190 countries, across all industries, have trusted 3CX. And we are one of them!
3CX is a fantastic piece of software that we will continue to use for the foreseeable future. The system makes calling colleagues and clients, holding meetings, and working from home so much easier. If you are a business looking for a cost-effective, one-stop solution to managing your calls, 3CX is for you!
As a Platinum 3CX Partner, we can provide your business with a phone system specific to your requirements.
Contact our team today via our form or call us on 01603 515007 to discuss what you'd like out of our 3CX Telephone System.