How to Manage Your Business on Mobile

Posted by Netmatters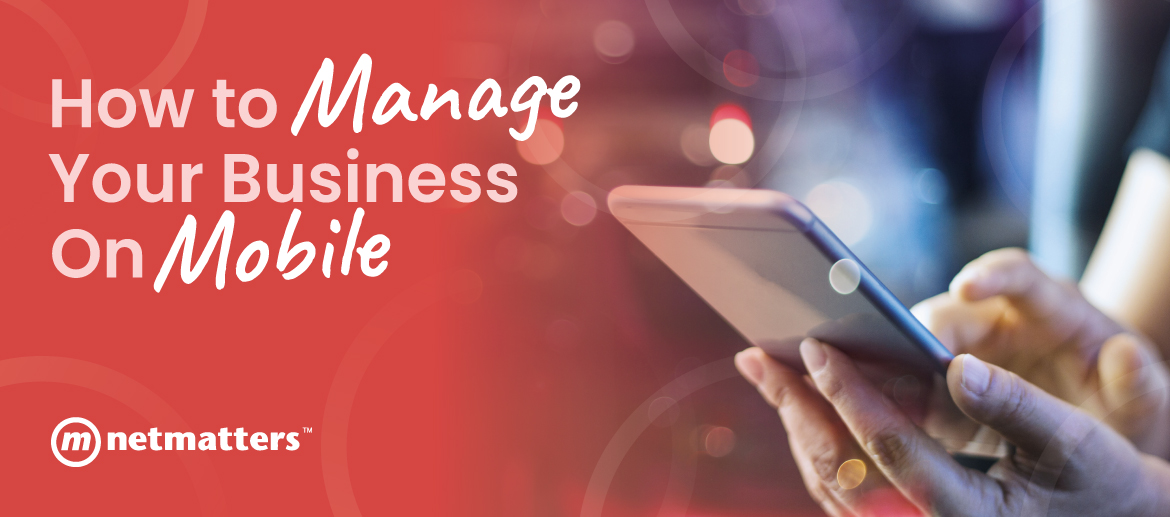 Gone are the days when all business admin and management is done on a computer, your mobile phone is now a powerful way for you to manage your business on mobile online. Whether that's posting content on social media or managing communications.
What Are the Ways You Can Manage Your Business on Mobile?
Your mobile phone can do pretty much everything that a desktop can do, especially when it comes to marketing. Here is a list of ways that you can utilise your mobile phone to manage your business:
• Communications
• Content creation
• Employee management
• Advertising management
• Marketing Analytics
• Finances
As you can see, you can pretty much run your whole business through your mobile, utilising the device that you carry around with you on a daily basis. A mobile phone's main purpose is communication and this doesn't just have to be picking up the phone and calling someone as from the list above your mobile phone can run your business on the go.

Netmatters Telecom Solutions
Here at Netmatters we understand the importance of communication in a business that is why we have put together a 5G sim solution so you can efficiently run your business from your mobile without any issues!
We believe you shouldn't be restricted on how to manage your business on mobile so our sims come with unlimited data and calls with inclusive EU roaming as standard, no monthly allowances, and no restrictions!
All of our sim cards are 5G enabled as standard so you can make the most of up to 100 times faster speeds that its 4G predecessor!
Lastly, Netmatters provides powerful and embedded electronic SIM's and has availability for worldwide cost-effective tariffs which applies to anyone working in multiple environments.
With multiple different ways to manage your business on mobile it is important to get familiar with the aspects that are going to make a longer-lasting impact to your business in an efficient way.

Business Mobile Solutions – What Drives Your Mobile Phone?
All of this is irrelevant without the correct telecom solution. What we mean by this is the sim card you put into your phone and the data tariff provided.
Mobile devices are a core foundation for any business, providing a communication structure on the go at any time. It's estimated that in 2021, almost 15 billion mobile devices are in use, with a predicted count of over 18 billion by 2025.
3CX Systems – Optimise Your Business Communications Through Mobile
One of the biggest examples of phone systems that allow optimal communication is a software we use at Netmatters called 3CX.
3CX is paving the way for phone systems. The software-based solution allows organisations to field their calls from any location, over the internet.
The adaptable and scalable solution grows with your business to provide a greater return on investment and delivers a high standard, overall Telecoms service. Its flexibility allows your employees to have access to their office extension wherever they are - meaning your office is limitless.