Happy 50th Birthday Mark!

Posted by Netmatters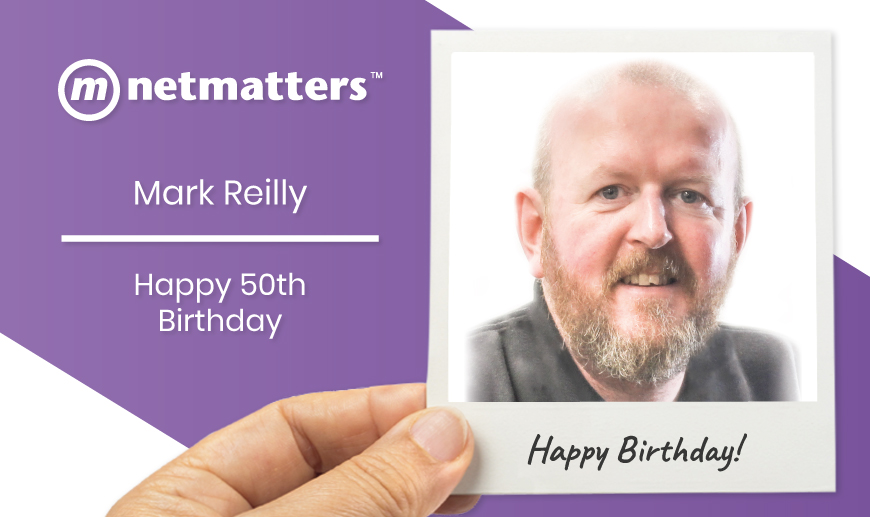 We're celebrating the 50th birthday of one of our valued members of the team here at Netmatters, our New Business Development Manager - Mark Reilly. Since 2019, Mark has always put a smile on our faces and works tirelessly at both meeting his own targets and training his team to do the same.
At Netmatters we like to make a big deal of notable birthdays and milestones in the lives of our team members. We also like to take the opportunity to recognise their hard work and contribution to the company – it doesn't go unnoticed!
"Age is nothing but a number... But seriously, Mark is such a positive force here at Netmatters, he approaches every task with a smile and a can-do attitude. Nothing phases him and we wish him the happiest of birthdays! Here's to many more." - Elliott Peacock - Business Development Director
We would like to offer our thanks to Mark Reilly and wish him a happy 50th birthday! Your hard work is always appreciated and we wish you a fantastic birthday.
Looking to kick start your career in the tech industry? Why not take a look at our current career opportunities including our fully funded web developer training program. We are currently on the lookout for fresh, bright talent at Netmatters. If you think you've got what it takes to be part of one of the most progressive tech companies in East Anglia, get in touch today and register your interest with our friendly expert team.