Happy 25th Birthday Kati!

Posted by Netmatters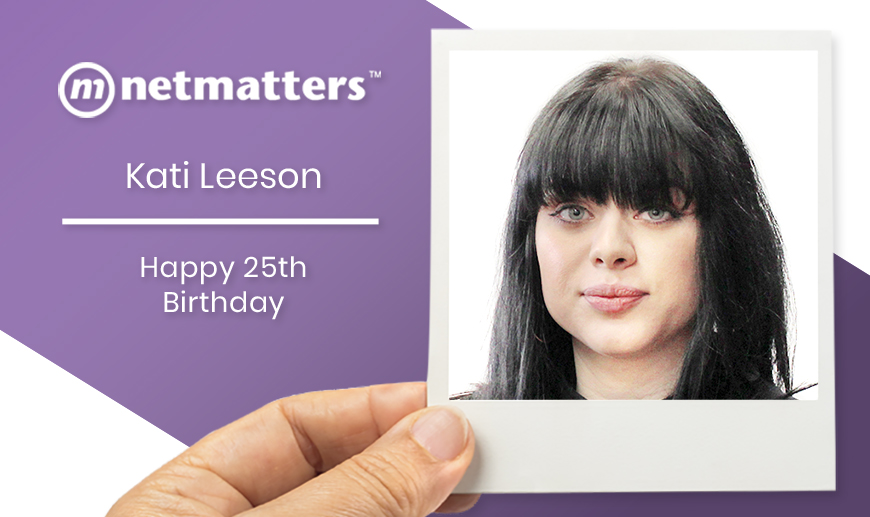 Since joining Netmatters Kati has done a fantastic job keeping our IT projects progressing and customers updated throughout. She has also been instrumental in the development of our process in the department and helping us to constantly refine and improve it.
"Happy Birthday Kati - keep up the great work, you are consistently achieving fantastic results!" – Tom Lancaster, Director
At Netmatters we like to make a big deal of notable birthdays and milestones in the lives of our team members. We also like to take the opportunity to recognise their hard work and contribution to the company – it doesn't go unnoticed!
So thank you to Kati for bringing a proactive and inspiring work ethic to everything she does and delivering exceptional work at every turn. We wish her a very happy birthday!
Looking to kick start your career in the tech industry? Why not take a look at our current career opportunities including our fully funded web developer training program. We are currently on the lookout for fresh, bright talent at Netmatters. If you think you've got what it takes to be part of one of the most progressive tech companies in East Anglia, get in touch today and register your interest with our friendly expert team.