Grants Available For Breckland Businesses Looking to Update Their Digital Presence

Posted by Netmatters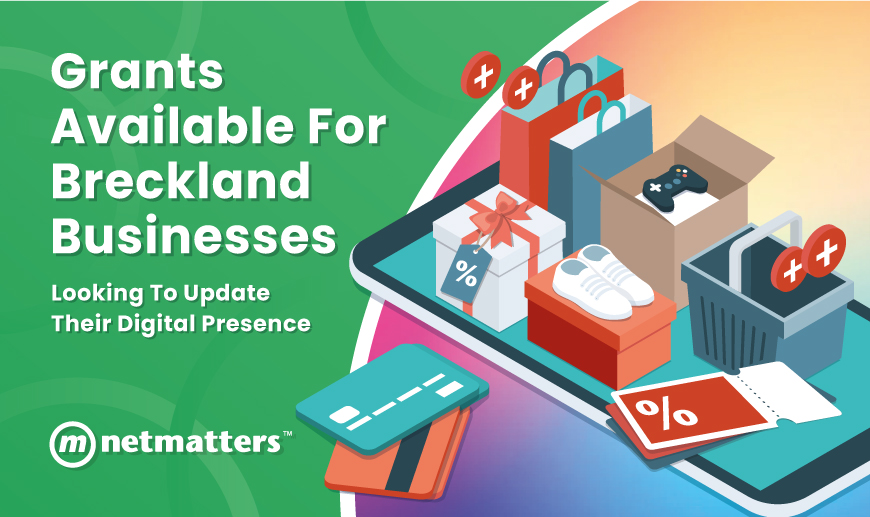 Businesses in Breckland are being offered a fantastic opportunity to embrace the digital world with the chance to apply for a grant from the Digital Breckland High Street Fund. The fund has been set up by Breckland Council to help traditional bricks and mortar businesses to make the most of the digital opportunity that is available to them.

Retail and hospitality businesses based in Breckland could claim a grant of between £250 and £1500 to support them with digital improvements.
In order to be eligible for a grant, the business must be:
Based in Breckland
Employ less than 250 people
Turnover less than £42.9million
Operate in the hospitality or retail sectors
The fund must be used to support work that falls into one of the following categories:
Electric Point of Sale Systems (EPOS)
Contactless Payment Systems
If you meet the criteria and have been considering updating your business practices – why not look into whether you would be eligible to apply.
This is a fantastic opportunity to take steps towards future-proofing your business.
Much of the work carried out by Netmatters on your behalf could fall under the categories outlined by the fund. If you would like to talk to us, in order to understand the costs associated then please contact us today.