The Green Team Reducing Our Carbon Footprint - Part 6

Posted by Netmatters
10th July 2023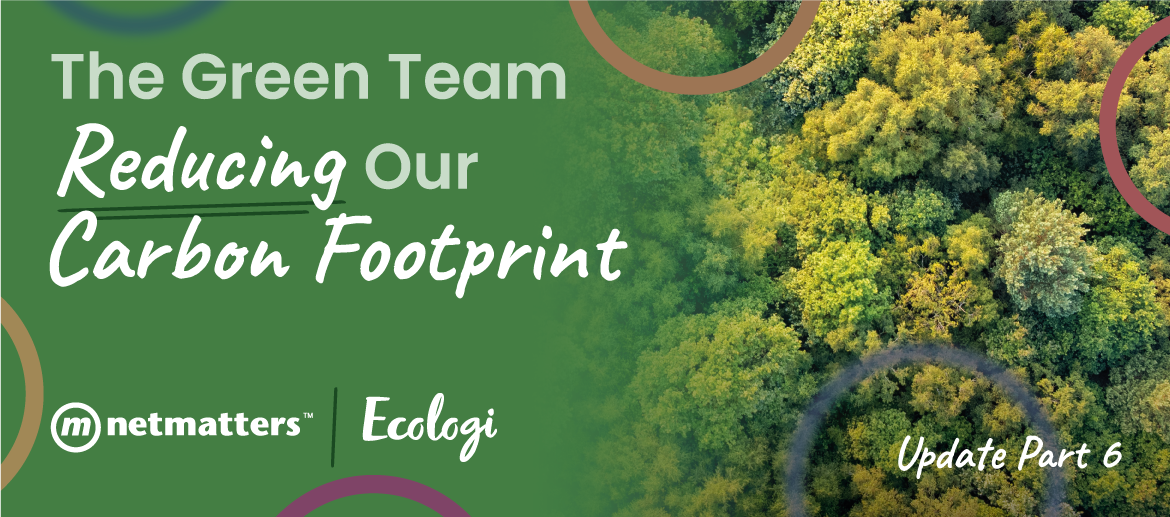 Netmatters is continuously striving to become more environmentally friendly, diminish our carbon emissions, and mitigate our negative environmental impact. Take a look at our latest update on what we have been doing to reduce our carbon footprint over the past few months!
Welcome Beryl Bikes!
Netmatters have been lucky enough to have a Beryl Bikes bay appear outside our Wymondham office.
Beryl Bikes are a bike-sharing system that provides bicycles for short-term rental on a pay-as-you-go basis through an app. Beryl Bikes promote sustainable transportation and offer an accessible and convenient mode of travel for short distances within a city or area.
We are promoting and encouraging all employees to utilise the bikes during their lunch breaks or for commuting to and from our office.
The Car Sharing Incentive
We have recently introduced a dedicated area at Netmatters HQ in Wymondham exclusively for our car-sharing incentive. This space is available on a first-come-first-serve basis to individuals who participate in car sharing for their commute. Depending on the response to this initiative, we may consider introducing additional car-sharing spaces at our office.
Car sharing offers numerous advantages, including:
Opportunity to socialise with friends while travelling.
Reduces local traffic congestion.
Reduction of pollution caused by car emissions, thereby reducing your carbon footprint.
Reduction in fuel expenses.

Our Latest Ecologi Milestones
Since establishing our Ecologi profile in early 2021, we have achieved several significant milestones. We have recently achieved a noteworthy milestone of 10,000 trees funded across 18 projects. Our commitment has effectively contributed to the prevention of 369.9 tCO2e emissions through 43 verified carbon avoidance projects.
Projects funded:
Over the past 2 and a half years, Netmatters has reduced CO2 emissions by 269.9 tonnes. This is equivalent to 284 long-haul flights, 1,110 metres2 of sea ice saves or 917,722 miles driven in a car.
At Netmatters, we are enthusiastic about our ongoing commitment to finding ways to minimise our negative impact on the planet. We are continually pushing forward, aiming to achieve the next milestones of funding 50,000 trees and avoiding 1,000 tonnes of CO2e emissions to aid more projects being funded.
Become part of the movement and join Ecologi today through our profile, and both you and Netmatters will receive an additional reward of 30 trees!
The Netmatters Environmental Policy
We are continuously reviewing our Environmental Policy to ensure we are doing everything we can to minimise our business activities on the environment. We do this through a number of outlets such as electric cars, cycle to work scheme, an almost completely paperless environment and so much more.
Are you interested in joining a progressive and environmentally aware organisation? Explore our job opportunities on our careers page and submit an application for a position today.