The Green Team Reducing Our Carbon Footprint - Part 5

Posted by Netmatters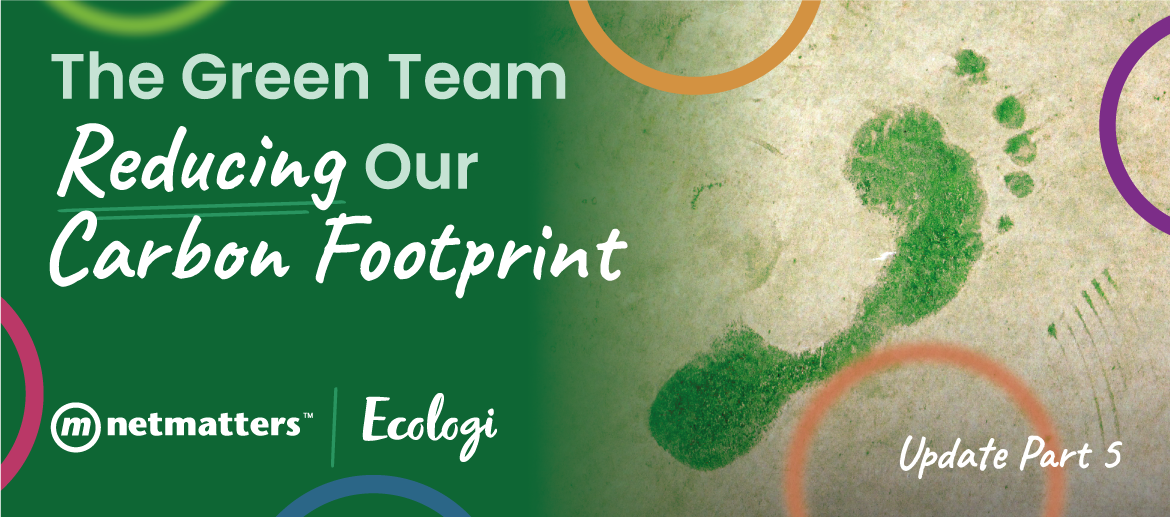 At Netmatters, we pride ourselves on our environmental impact. With our Ecologi profile, we have contributed over 2 years of climate impact, funding and supporting projects globally, offsetting our carbon emissions.
Since our last update in January, we have planted nearly another 1,000 trees with a total of 9,311 – so close to our next milestone of 10,000 trees planted! We have also supported the prevention of 354.9 tCO2e from being emitted through 42 verified carbon avoidance projects: this is equivalent to 272 long-haul flights or 880,507 miles driven in a car.

Why Plant Trees?
Healthy trees absorb carbon dioxide as they grow. They also help restore ecosystems, storing carbon in soils and plant biomass. Reforestation projects benefit locals by providing employment, new income streams, food sources and improvement to community facilities.
Through our support and funding, we have been able to back climate change projects all around the world, such as:
Signing up for Ecologi is simple and easy – and is the perfect opportunity for every business and individual to do their part to help offset their carbon emissions. You can sign up through our profile to start your own forest. Once you're all set up, Ecologi will then plant an additional 30 trees in both your forest and ours!
In addition to our Ecologi profile, at Netmatters we undertake further initiatives to reduce our environmental impact. These include (but are not limited to) car charging points for electric cars, our Cycle to Work Scheme, an almost completely paperless environment and more. This is achieved through close monitoring and assessment. Read our full Environmental Policy.