Closing The Door On Windows 7

Posted by Netmatters

Keeping Your Systems Open!
Once upon a time, in Albuquerque, New Mexico, one man started the journey towards creating what would end up being one of the most famous companies in the world. In 1985, Bill Gates created Microsoft with Windows 1 and the rest as they say, is history. Over the 29 years since the first version of the programme launched, Microsoft has turned into something revolutionary with continuous updates and new features added to enhance the possibilities it can provide for both personal and professional use.

As the business has grown, we have been introduced to multiple versions of Windows, Microsoft's crowning achievement, that have been created with the end user in mind. With every update came interface improvements, new features and high-quality tech support, which have since all been moved forward with the times to be able to assist with the rapid increase in digital technology uses across the world.
As we now exist in a world where the latest version of Windows is version 10, it does make you wonder what's to happen with outdated versions.
Well, we have the expert knowledge.
What's Next for Windows?
As with anything, to stay in the game, you have to continuously look to improve your service or products. Windows is no exception. As Windows 10 leads the way forward for users, it means the time has come for other versions to be shut down.

On the 14th of January 2020, after 10 years of product support, the doors will close on Windows 7 and the focus will be put on newer versions of the software. The end of the support means that any business using Windows 7 will no longer receive vital information, advice and support for the computer operations and therefore may not be able to operate effectively.
"What Does That Mean for my Business?"
Did you know that despite newer versions being released, 34% of businesses still operate on a Windows 7 system? Whilst this may not of caused too many problems before now, come January, your business will suffer from not paying attention to the upgrade notifications.

Although Windows 7 will function, it's important to understand what you stand to lose if you don't move into the Windows 10 era.
Security:
Arguably the most important factor that continuing to use Windows 7 will cause is the disruption to your security that not updating will entail. Part of the beauty of using the latest software is that it provides you with constant security updates to prevent data breaches, malware and invasions. Without this, your business is instantly vulnerable, which could lead to a much larger problem further down the line. Particularly for businesses that store sensitive data, how would you explain to your customers that their data is in the wrong hands, simply because you didn't want to adapt to new software?
Phone Support:
Whether you usually access support directly through Windows or through a third-party IT support company, like Netmatters for example - if you aren't willing to update your software, the support available is extremely limited. There would not be the opportunity for either party to be able to help resolve any issues that may arise, which again, could lead to a much larger problem. Something that may seem small now could end up being catastrophic to the overall operation of your business. Without the support, how would you rectify it?
Computer Functionality:
You may think that because we've mentioned that Windows 7 will continue to support basic functions, that you may not need the updates that Windows 10 can offer, however, how would your business continue to grow if you are still operating old technologies? You are instantly limited to the actions you can partake and as a result, what you can deliver to your customers is also limited. Being able to download and update new tools, features and programmes will instantly take your business to new heights and be able to offer more overall.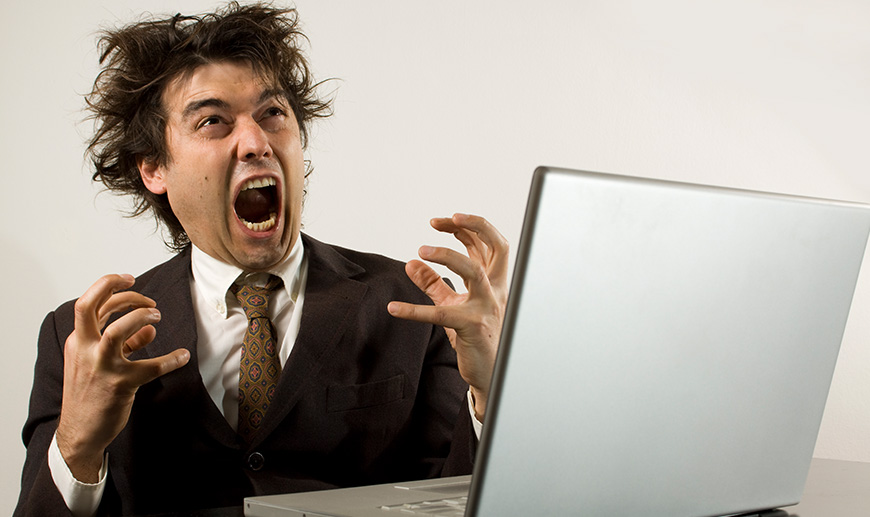 Money, Money, Money:
In business, money makes the world go round. It's hugely important to every industry and being able to operate in a way that makes your business money is important. It probably seems obvious but without functioning software that provides ample experience for your staff in being able to complete day to day tasks, how would they get the job done properly and work towards turning over a profit? Referring back to our previous point, if there was no support to rectify problems, would your business grind to a halt? Not only that but you should always stay ahead of your competitors, not updating could leave you behind.
Alone, each of these factors may seem like a manageable situation, but as an overall package, could your business survive the impact not updating to the latest software could have? Do you want to spend time waiting to find out?
If the answer is no, the great news is that you have plenty of time to get that software updated so that in January, your business can operate as normal.
That's Where we Come in...
It is our job to know all that there is to know about software and Windows 7 is no exception. Our team of expert IT technicians are already advising our existing customers to update as soon as possible before the inevitable happens.
However, we are also ready to take on new customers who need guidance and support through the upgrading process. Each member of our IT team can answer any questions you may have and highlight anything that you may not already know about what it means for your business.

Get in touch with us today on 01603 515007 or by filling in the form below, before it's too late!