Chris Achieves The Long Service Award

Posted by Netmatters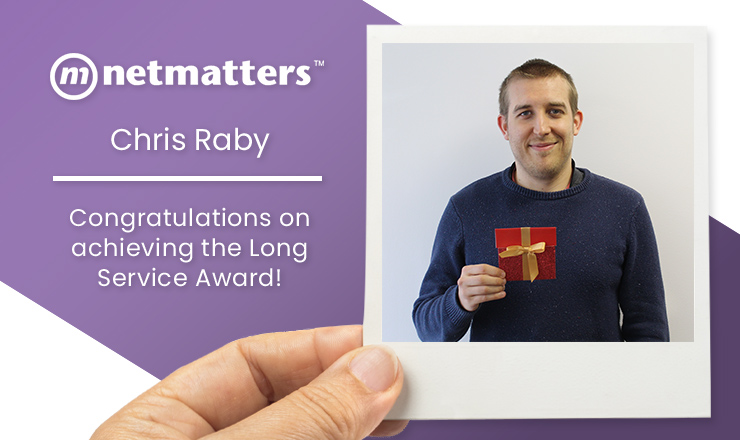 Netmatters would like to take this time to congratulate one of our senior developers Chris Raby on gaining the 'Long Service Award'!
Chris's name will now be added proudly to the ever growing list of employees who have worked for the company for 5 years. He is an outstanding member of the team who continues to go above and beyond for his clients and the business itself, helping move the department forward.
Chris joined us in June 2014 from another development company as a web developer where he excelled with his knowledge and skills. It was because of those skills that allowed us to promote him to a senior web developer in 2018 and his career continues to grow.
"Chris has always been a hard working member of the team. He's made great progress in his technical approach over the past 5 years, and is an integral part in delivering a number of our large client projects." – Josh Ralph, Web Development Manager
The 'Long Service Award' is just one of the ways we ensure that all of our employees feel valued for their hard work and dedication.
Do you want to join a company that can provide you with a great career opportunity? Maybe you could be a recipient for the award in years to come…
Netmatters are always looking to hire bright and talented individuals so if you'd like an informal chat – even if we're not advertising for your specific role – don't hesitate to send your CV and cover letter here. Find out if you'd be suitable for any current vacancies today!